Castro Specials | One-of-a-kind story
---
A new world of possibilities to bespoke your dreams is here to stay. When the challenge is to create a big impact through the design, it is always important to reveal the character and soul of the living space, then complement it with custom-styled luxury furniture and timeless lighting fixtures.
All this can be found in the stunning Hotel Project by Lemon Interior Design in Romania. The whole interior design project inspires us to dream big, to have the courage to think differently, and to be adventurous. A luxurious modern-day fusion of daring design ideas, its performance, and commitment to excellence at every stage of the creative process. Lemon Interior Design unveils a fresh take on modern confidence and seductive audacity while bringing to life the dreamy concept.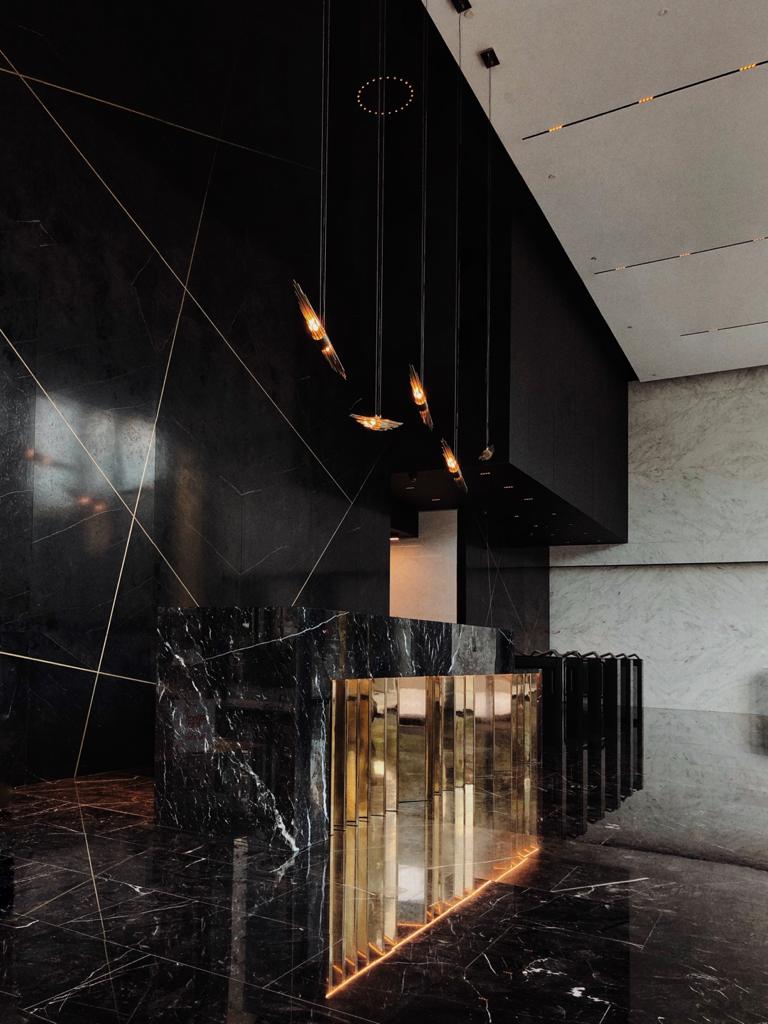 This project is more than just a work of love, devotion, and a big passion for design. The stunning combo of Nero Marquina marble and brushed gold brass create a bold and impactful furniture design as well as functional yet aesthetically iconic allure to the whole interior. It was a great challenge to make this custom furniture piece by modules, taking into account the immense care and attention to the smallest details, so that the marble had all its veins with continuity between modules.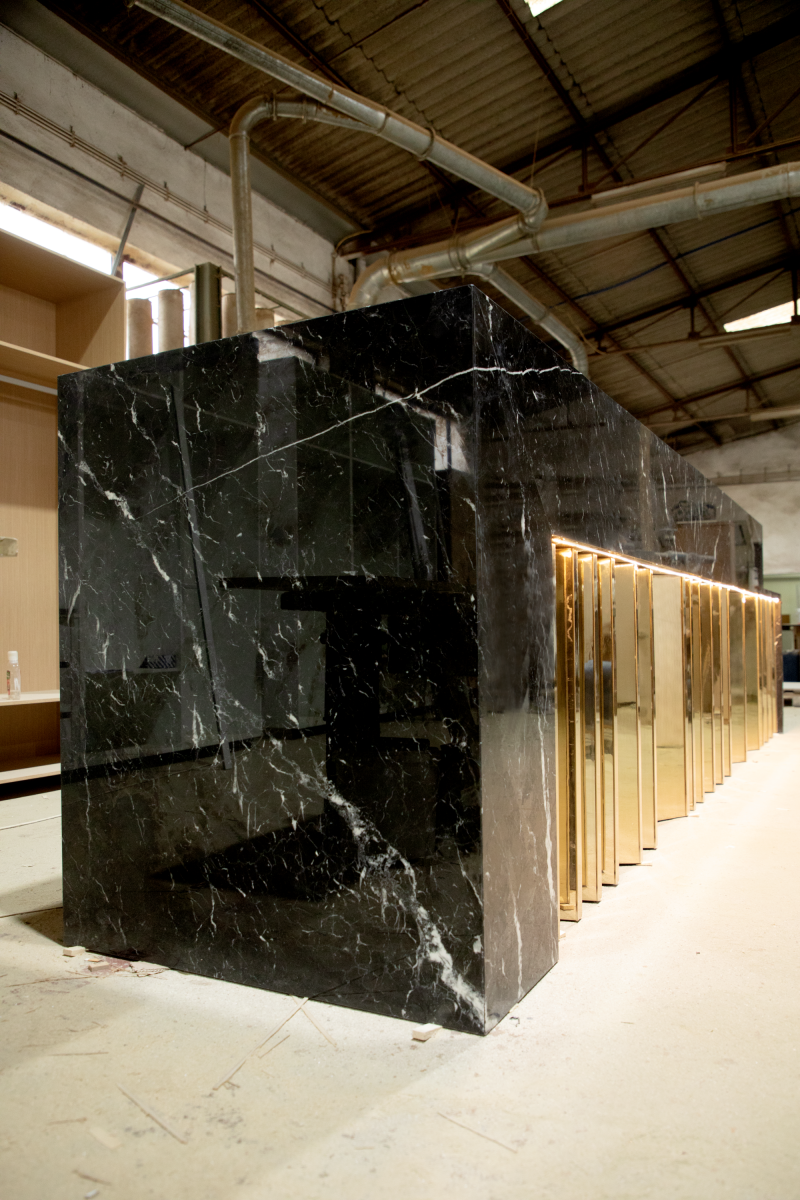 The next step in innovations is the secret in luxury lighting realisation. LED warm lighting to accentuate the gorgeous brass.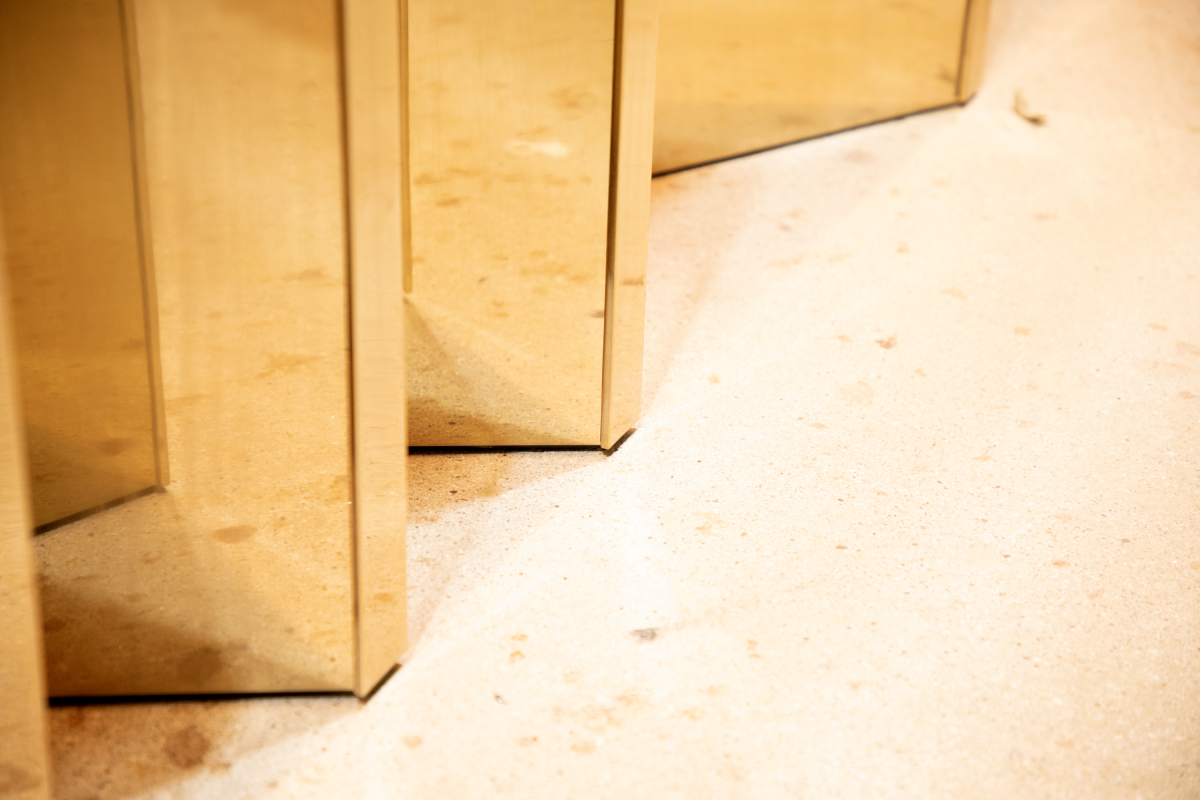 The Streamline Suspension emphasizes forms and long lines artistically combined to create a stylish accent for the ambiance, featuring long gold-plated brass tubes that give the design a whole exclusive and deluxe look, setting another level by its distinctive appearance. This recipe of rich materials and sleek lines inspired by art-deco architecture provides a solid statement to the counter. Full working welcome counter, with lockable storage compartments, usb power outlets, and plenty of open space to store any easy-to-reach items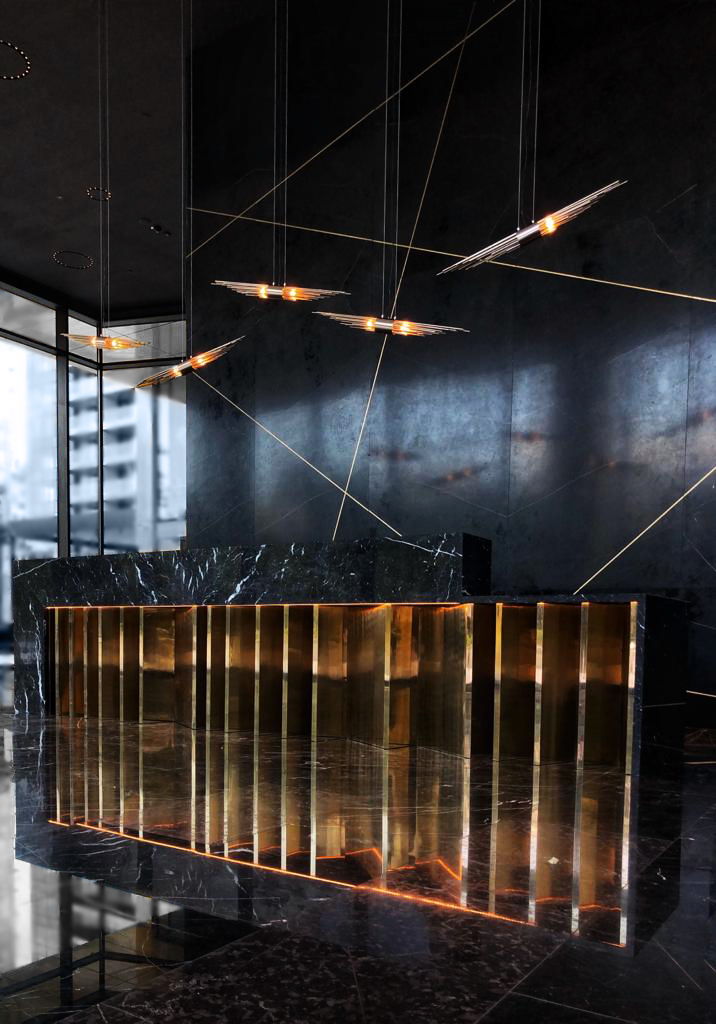 Castro is proud to present this special project and share this ultimate expression of interior luxury with signature designs. Be captivated by this one-of-a-kind interior design project to boost the energy for a brighter future with innovations full of visionary creativity and challenge the Castro team to develop a new design way of thinking, finding brand-new solutions and striking implementations in order to celebrate interiors with personality and develop unforgettable projects together. Sparkle the imagination and bring into existence an idea from concept to reality.