The Cielo Collection
---
Reveal the power of nature's majesty by inviting it inside your home with the Cielo Collection that has been inspired by nature's magnificence and its wonders - the fusion of pure elements.
Castro Lighting is proud to introduce you to a new concept: a concept of natural energies and their mysterious power. The blend of 4 unique elements – fire, ocean waves, sky, and stones – is the greatest source of inspiration
Fire creates delicacy, wave shapes stones, sky elevates magic, stone brings textures. Therefore, nature shapes lighting design.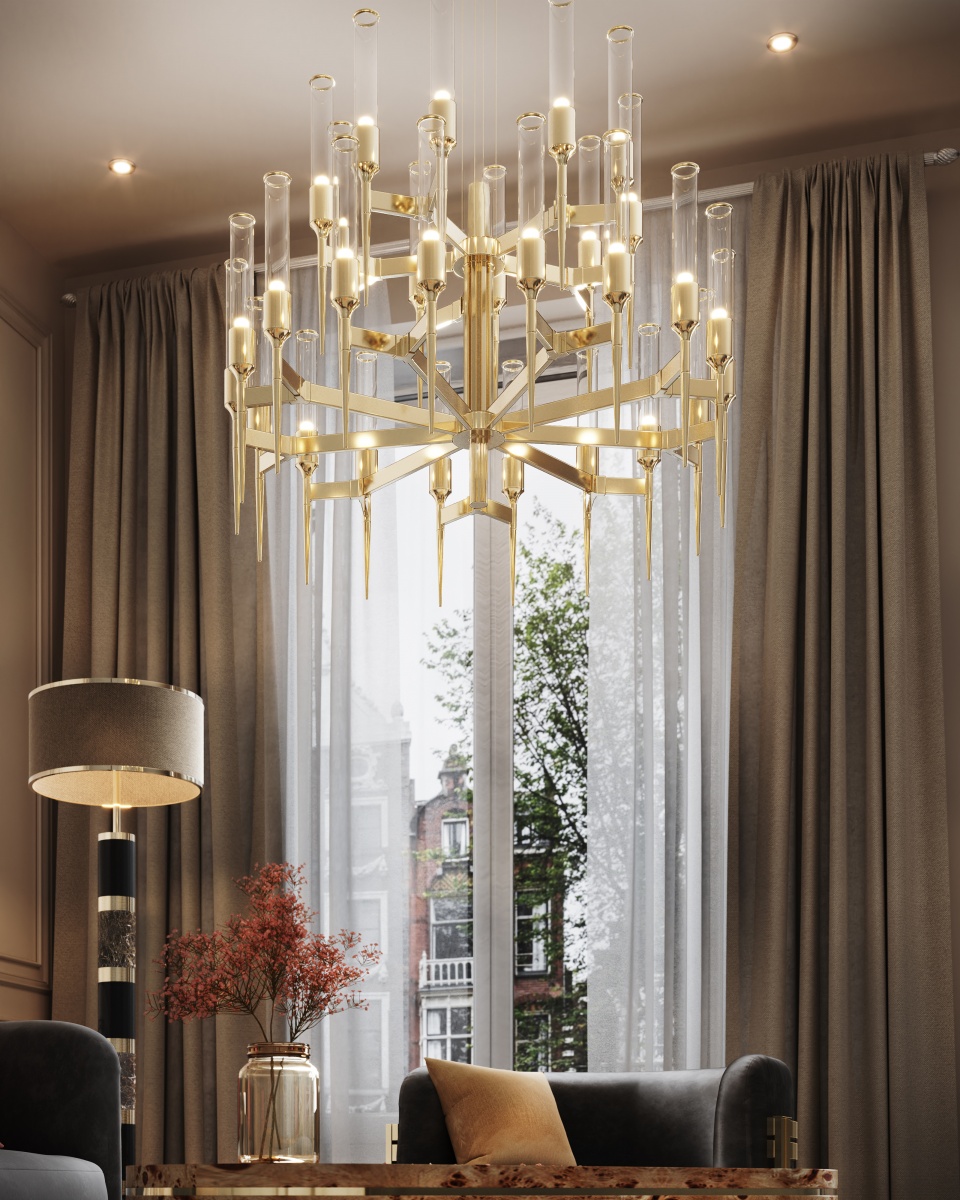 The Cielo Collection is the dynamic way of conceiving the world and the joy of discovery and wonder. The Cielo lamps proudly bears the name which in Italian is related to sky or heaven.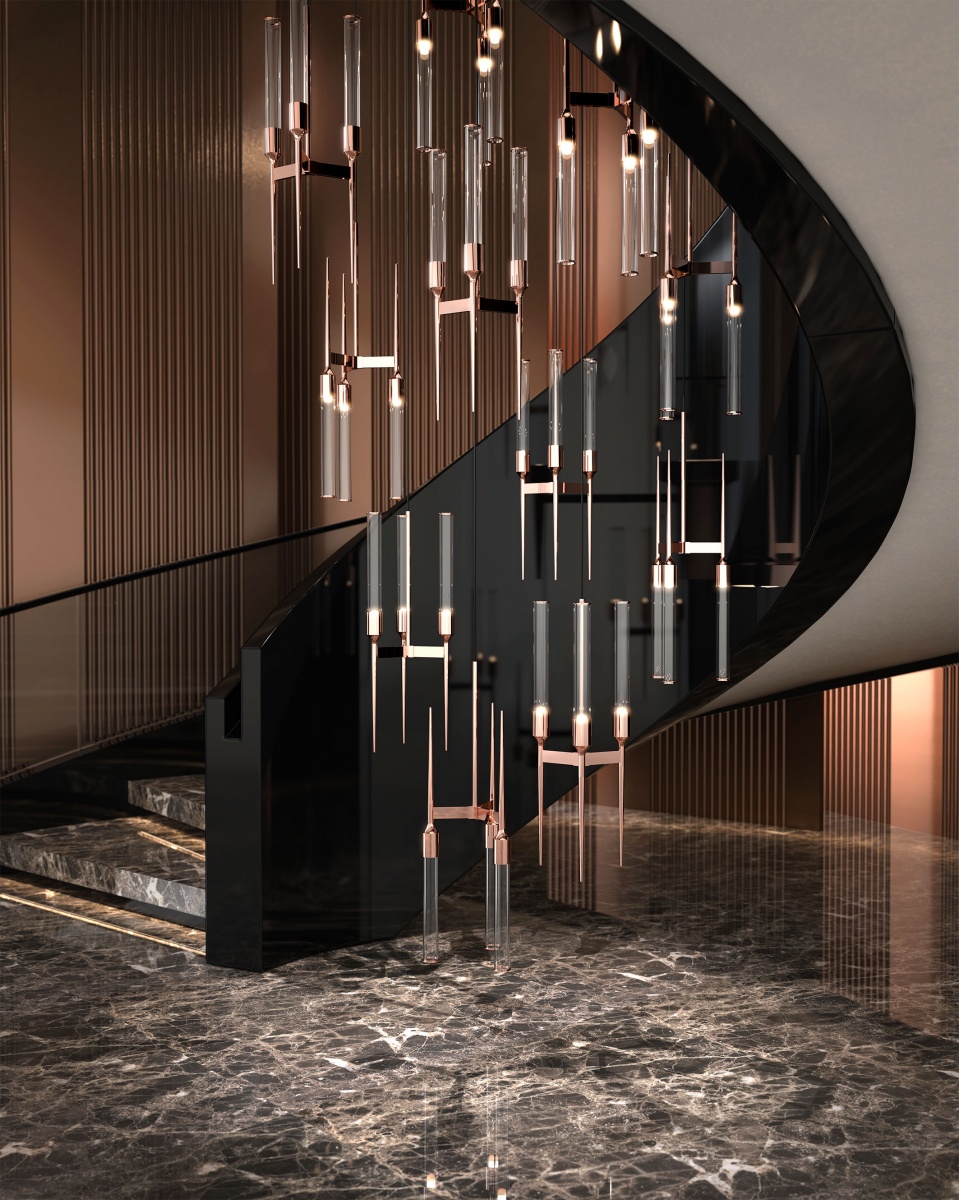 The luxury oasis is waiting, imagine the calcite forms decorations that hang from the ceiling – stalactites with multi-coloured lighting that splits through rocks to glow in the dark. This time, Castro Lighting carries its manufacturing traditions transforming them into contemporary interior aesthetics – a minimal yet artistic expression of the modern lighting design within natural wonders.

Brass finishes, textures, glass curves – the customization options are limitless. These handmade lighting fixtures are made of gold-plated brass, the strong lines create an organic movement of subtle brass tubes complementing the glam with clear glass. If you look closely enough, the extended tubes remind dangling stalactite and stalagmite shapes. Hammered by the hands of experienced craftsmen, it is capable of transforming the living space into grand adventurous scenery.

These finest lighting designs are a beautiful addition to complement the hotel lobby, large hallways, long staircases, or the spacious living room. The Cielo handcrafted gold lighting collection is the perfect choice for the interiors with modern classic style, contemporary vibes, as well as the art-deco touch. Feel the powerful energy of this collection which brass elements complement the refinement of the interior and permit to reveal a new meaning of beauty. Simplicity, smooth texture, and clean glass lines help define this contemporary lighting collection as the signature fitting to the most exquisite decors.
If the sky could be implemented in the luxury lighting design, it would be the Cielo Collection that provides a solid statement to the most demanding interiors.