Residential Interior Project - Vietnam
---
This Residence in Vietnam presents an incredible design that transcends the meaning of the word, luxury materials, beautiful inspiration, and a bespoke marble wall that is simply to die for.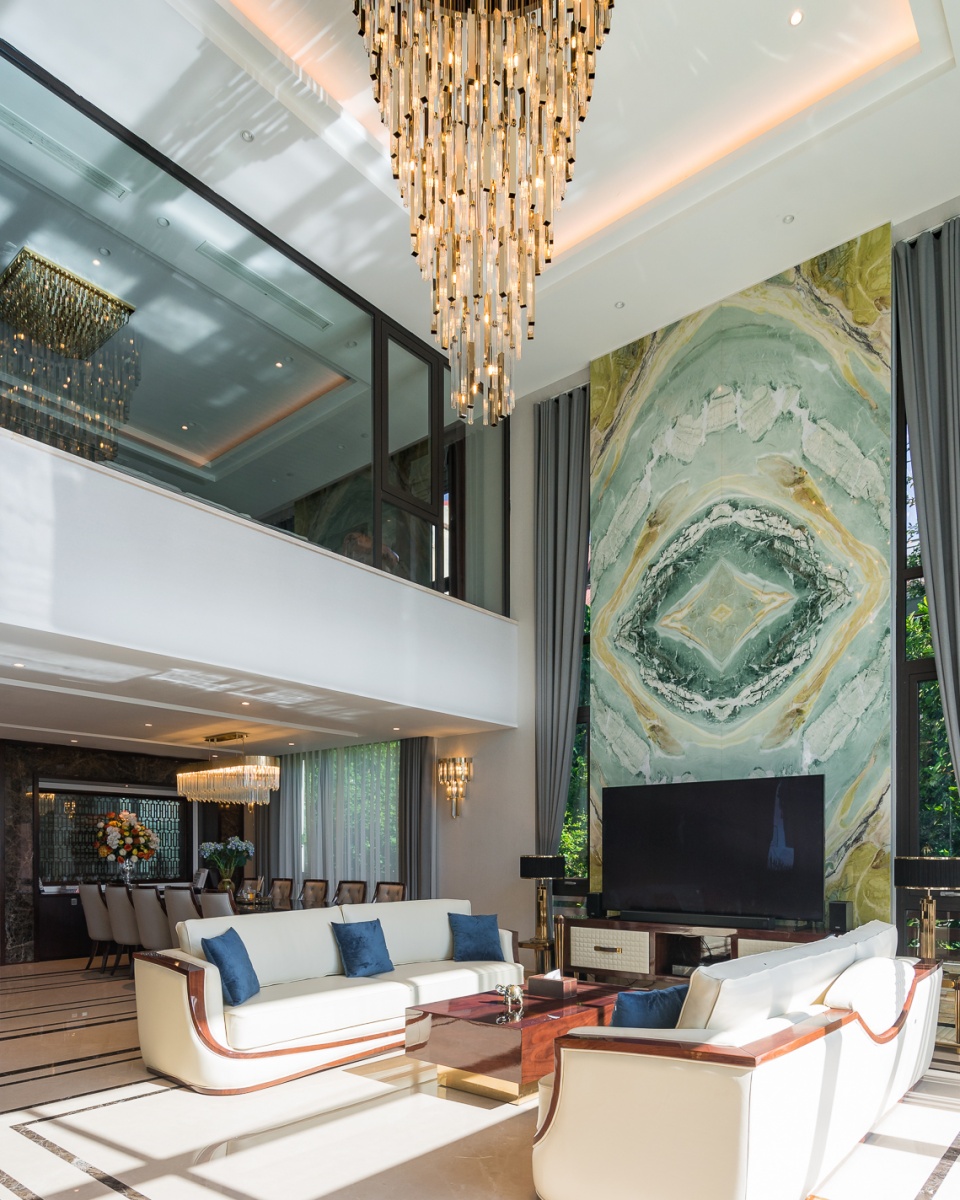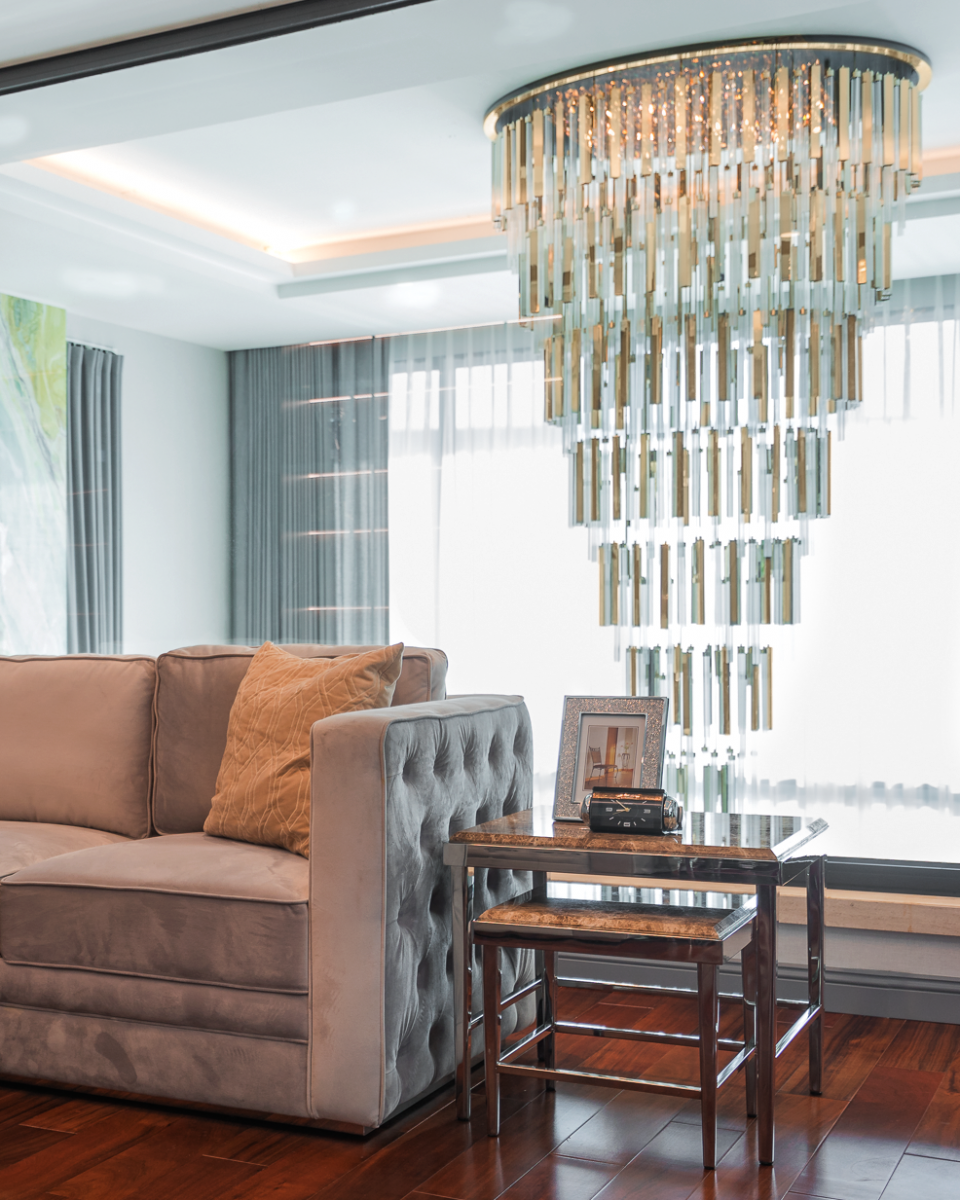 Blaze Suspension is the main actor in this project since it is chosen to highlight this spacious living room, a statement centerpiece that enhances this luxurious house. Together with Manhattan Table Lamp, a simple but very designful lamp that allows extra bright to the living room.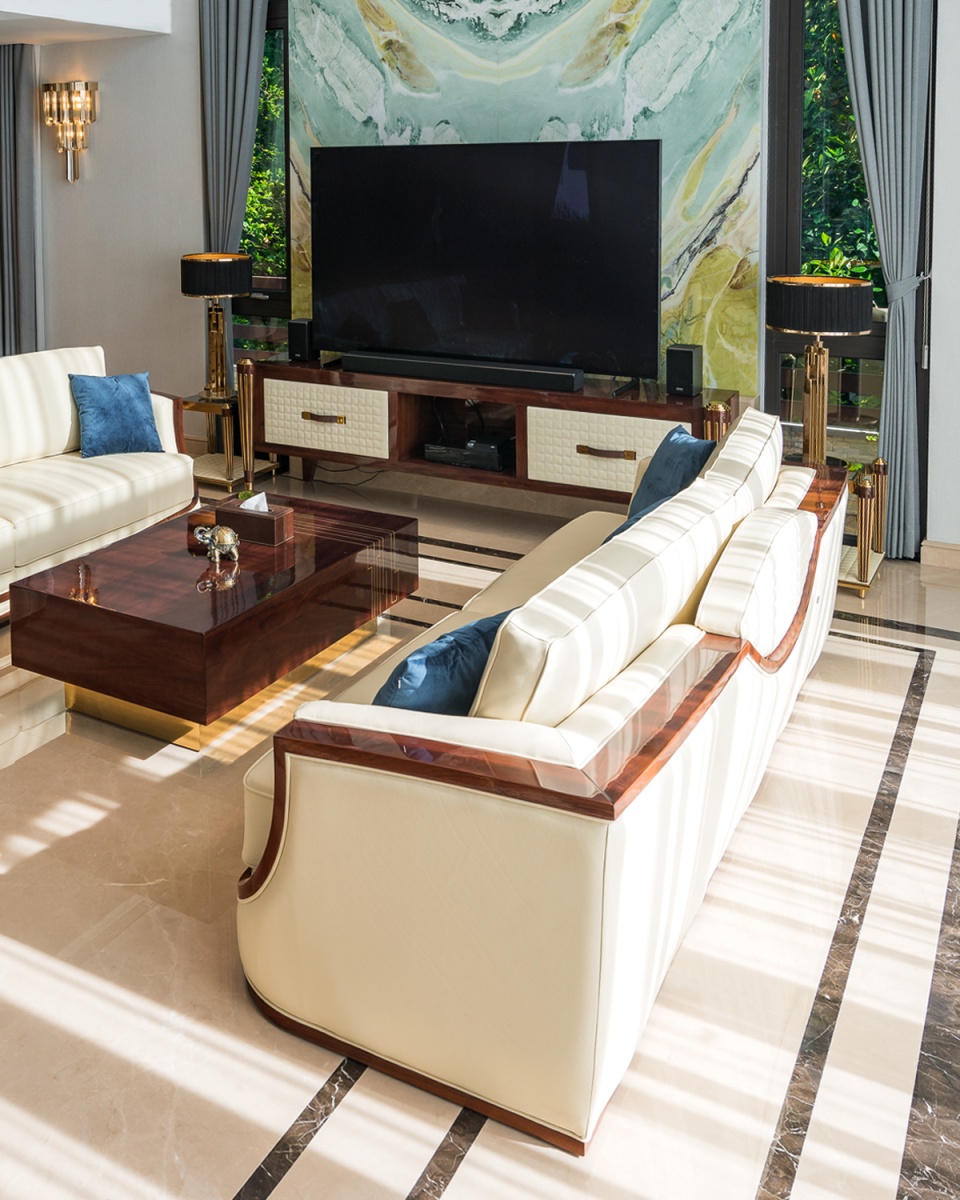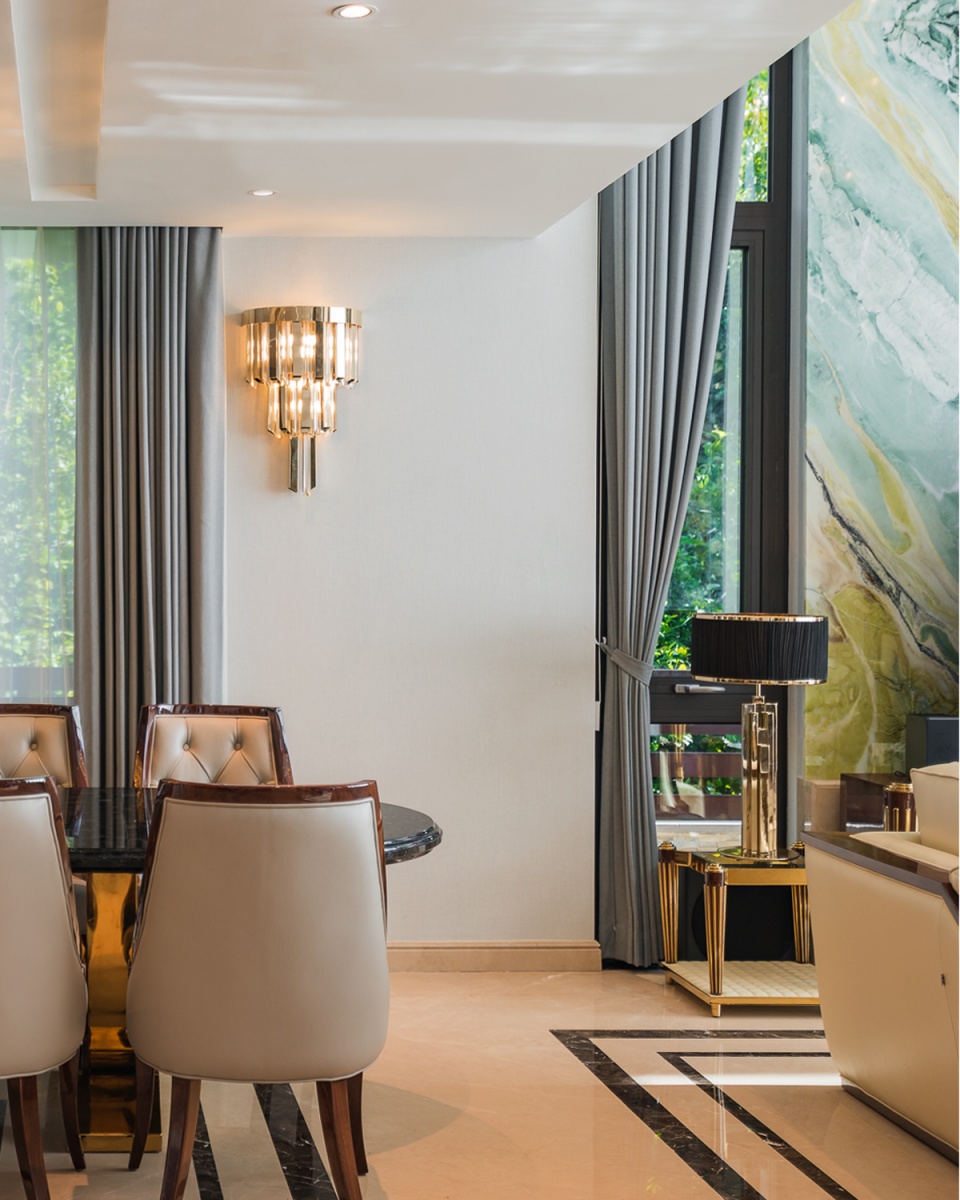 The dining room attached to the living room area, features a dining set, together with magnificent lighting fixtures, as the Kingdom Suspension and Skylar Wall Lamps.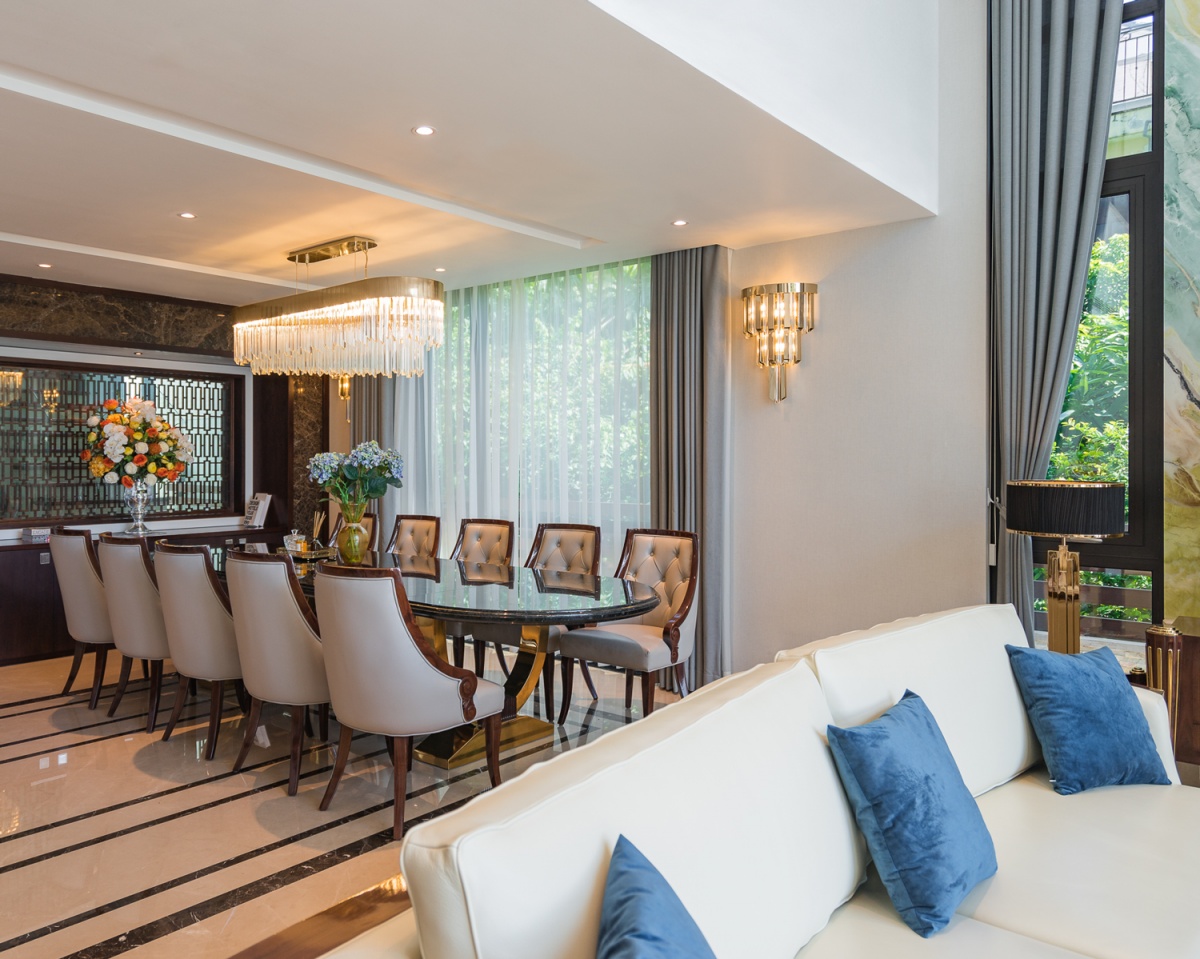 The choice of lighting was well chosen since it managed to magnify the focal points of the house. In addition to those mentioned, it highlights this bedroom decor, featuring Avolto Suspension that highlighted the space.