Galaxy Dining Room Design by Svetlana Krasilnikova
---
The following project presents a modern dining room space that will conquer your heart. Svetlana Krasilnikova, a talented Ukrainian interior designer born in Kharkiv, was selected to refurnish a dining room space, from a local private apartment. Shall we have a look?
The following project, features Castro Lighting - Galaxy Suspension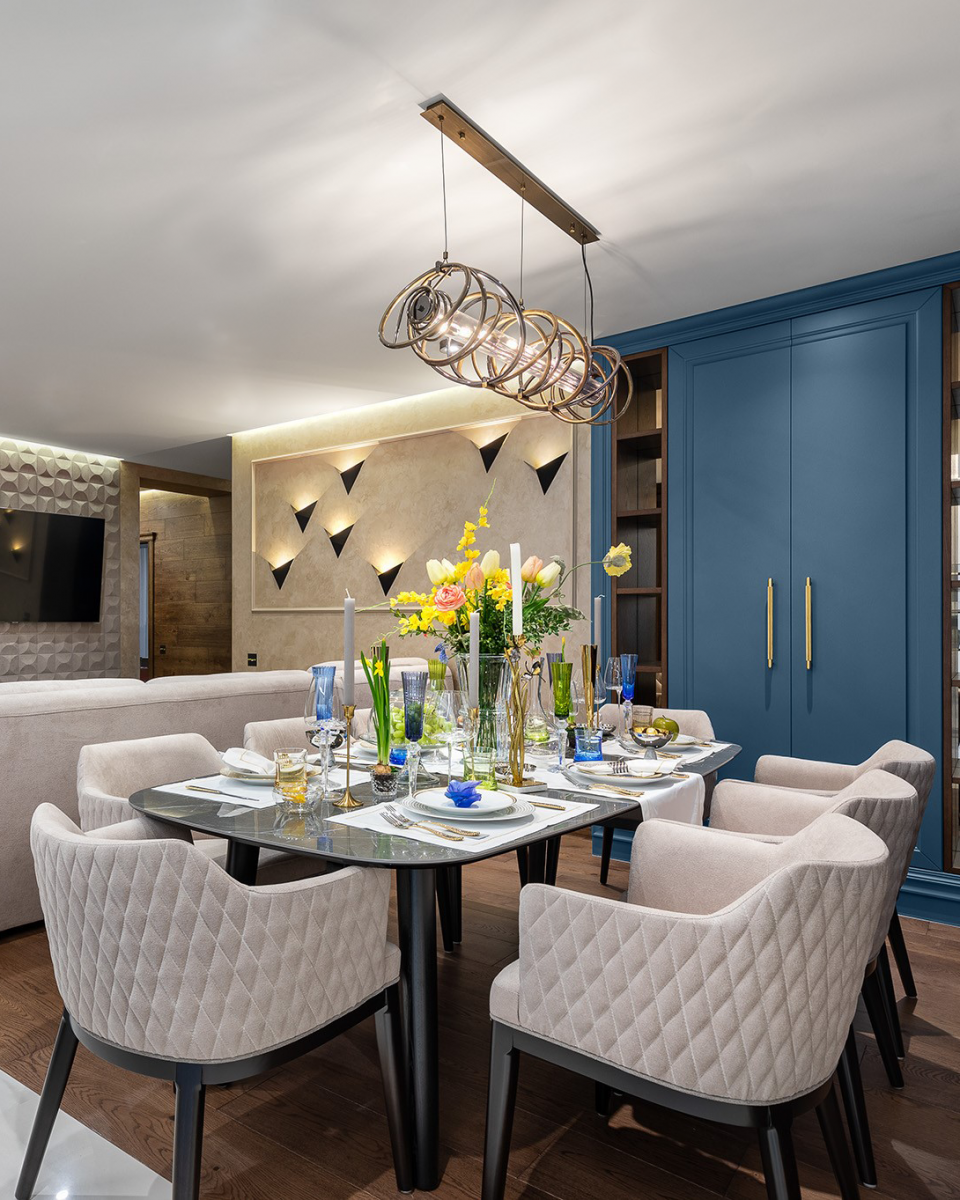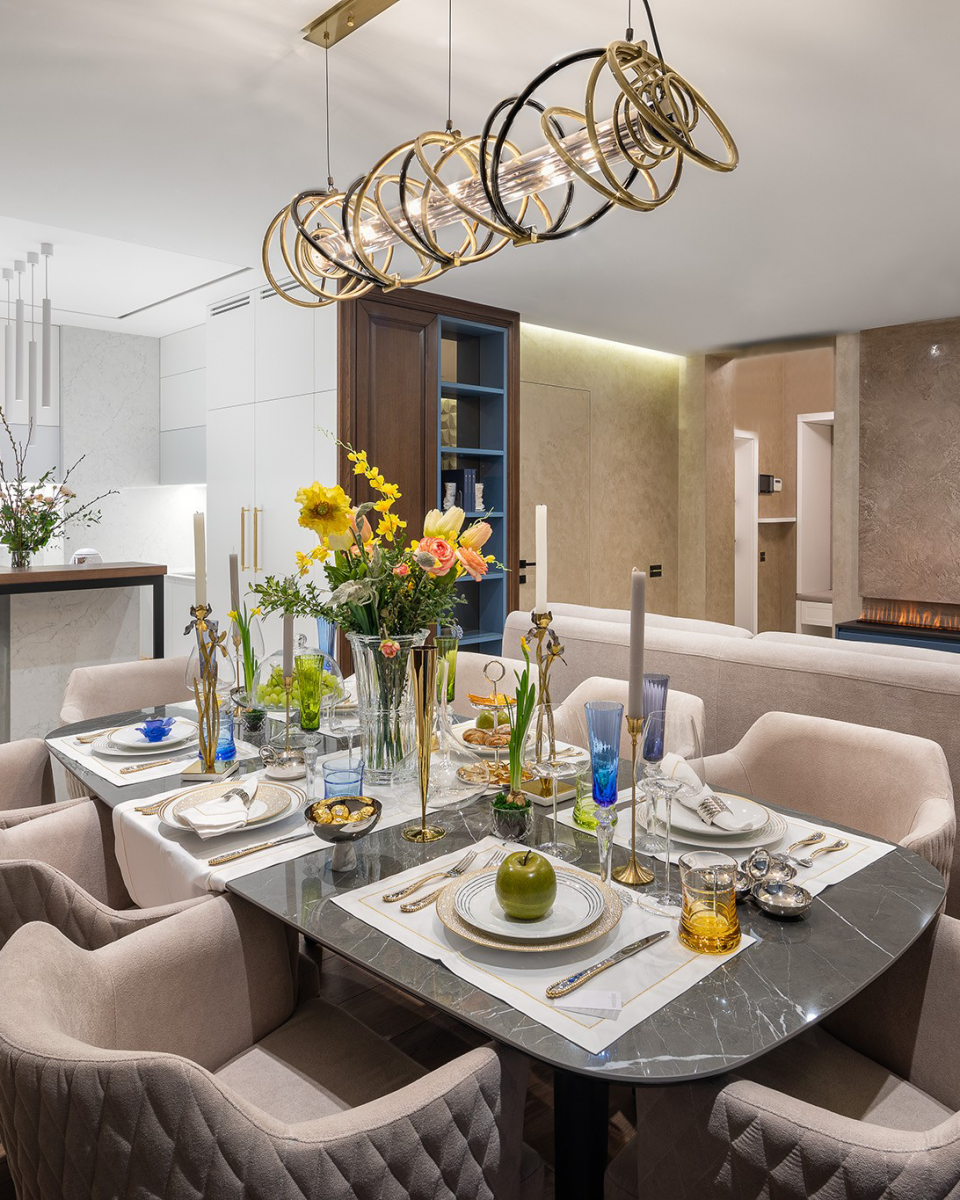 Keep your eyes on the interiors - Bringing inspirations from nature, as well as the Classic Blue, Pantone Colour of the Year 2020, this dining room is a beautiful space as well as an mesmerizing interior inspo, for those who are looking for different decorating ideas.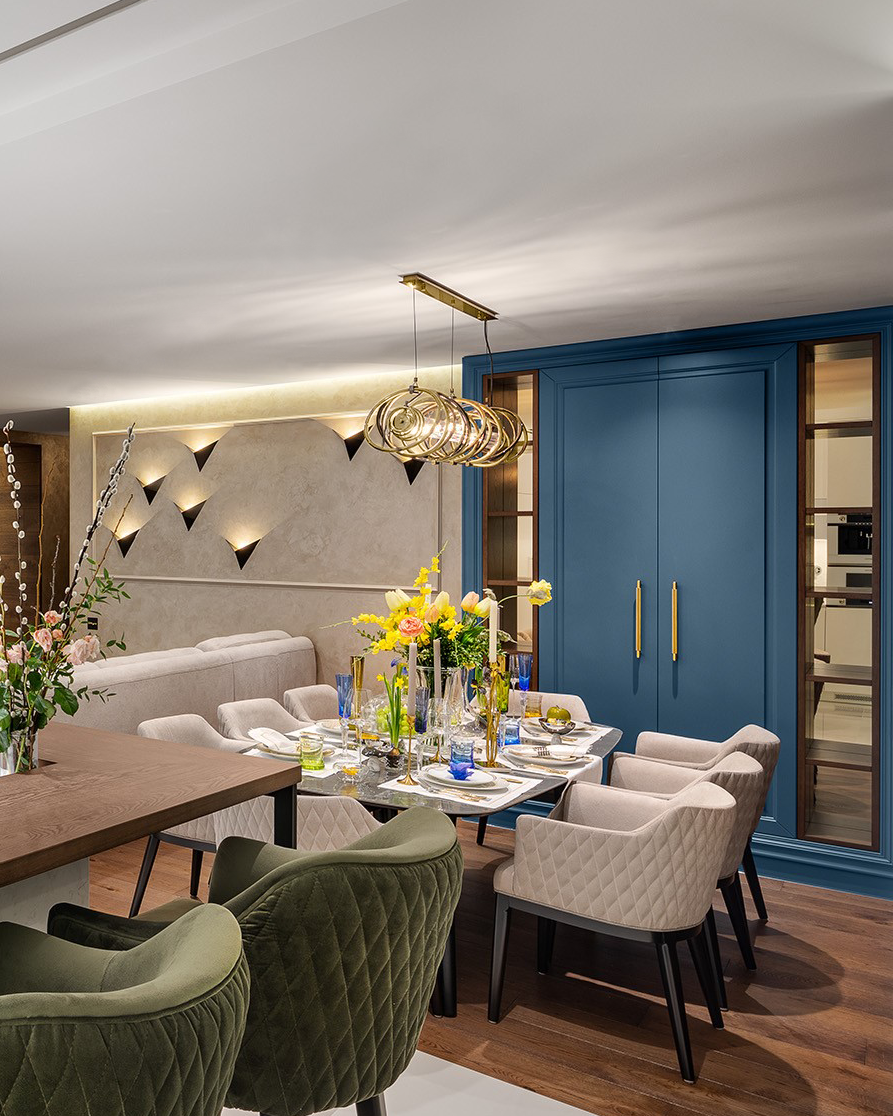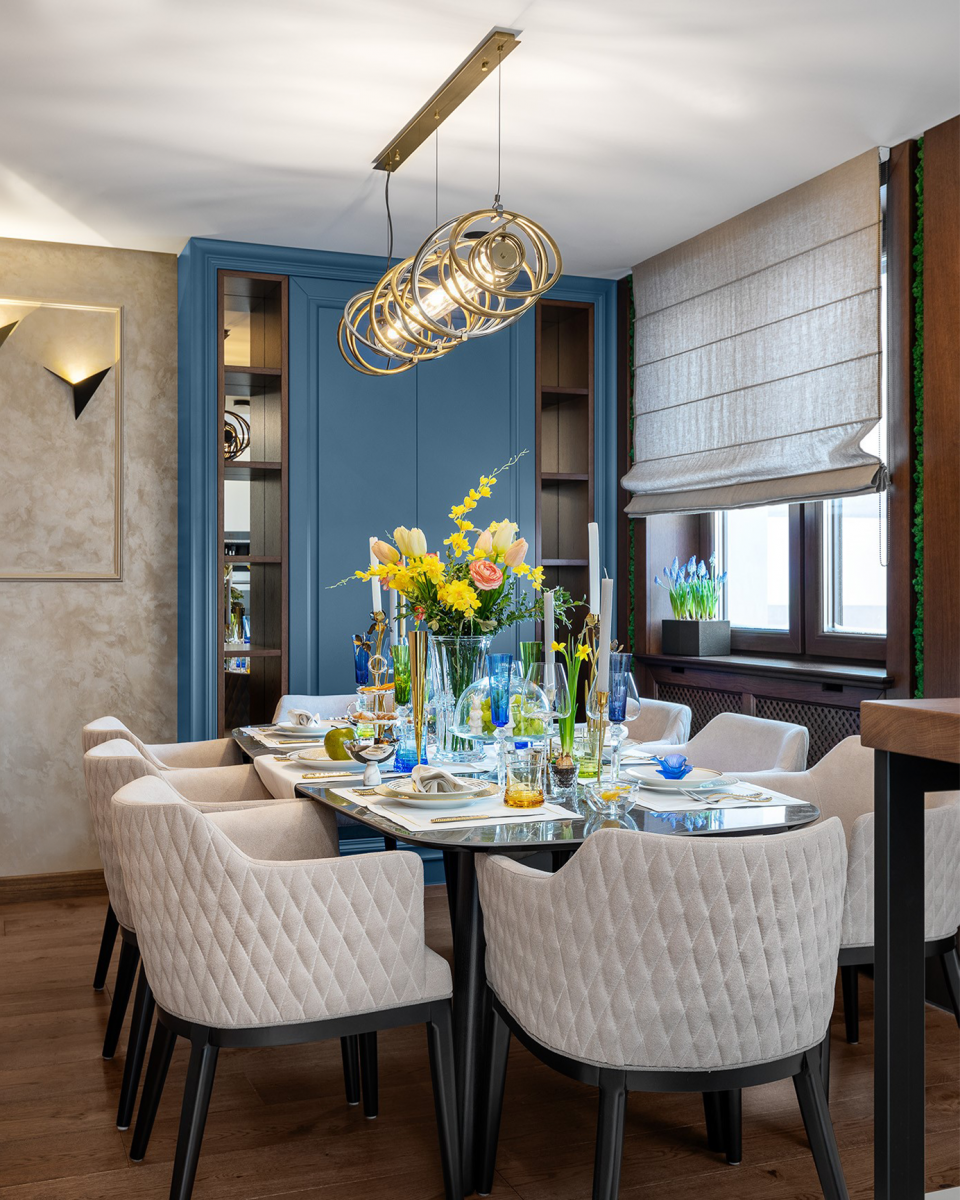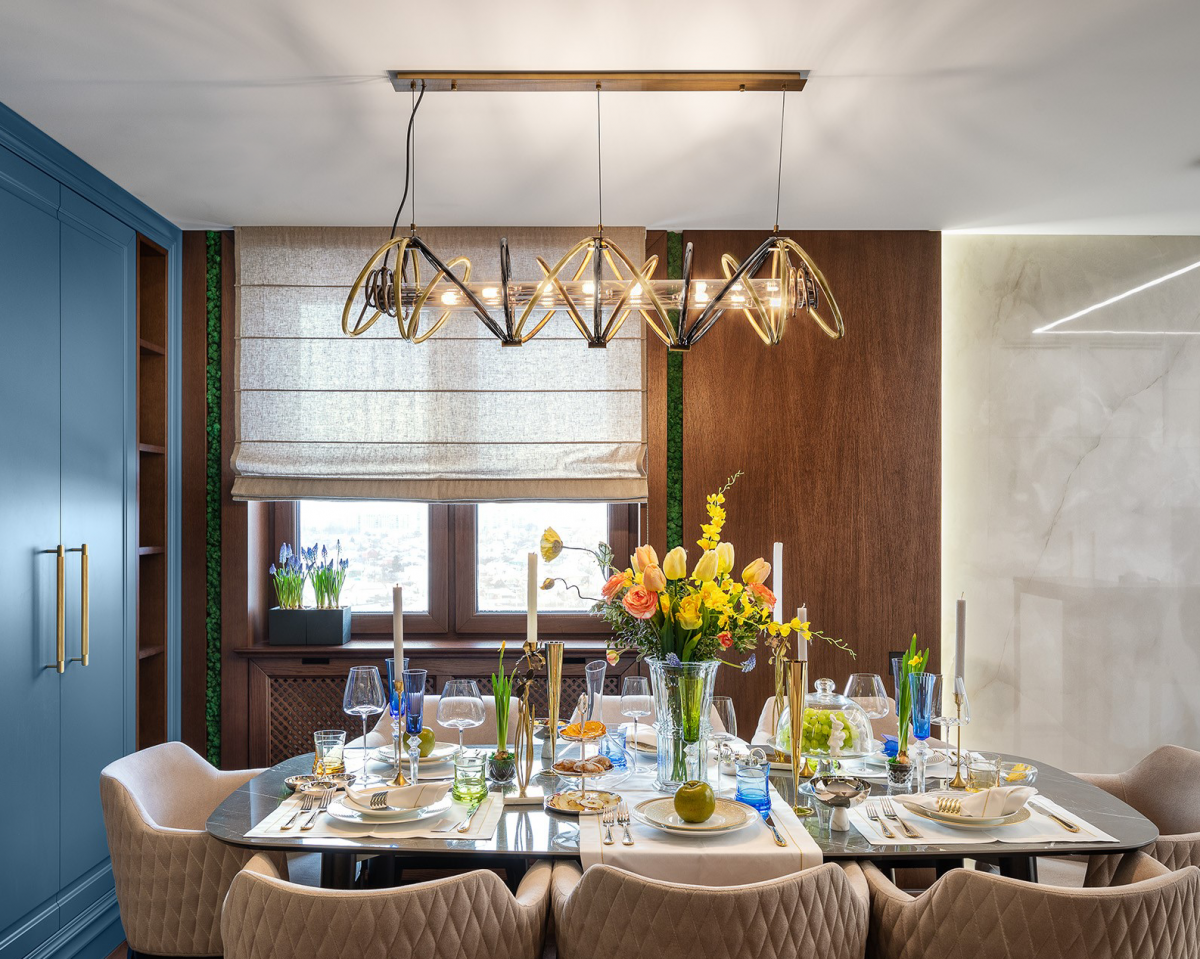 Pictures by: Ivan Avdeenko