Elegant Home Bar-Living Room in Codsall, UK
---
Embrace the spirit of modern elegance with this following project. A residential refurnishing that approaches a modern elegant home bar mixed-up with a living room in Codsall, England. For this space, Suki Shocker, a British interior designer from Birmingham, was the selected person to perform this extraordinary transformation. Suki is a brilliant interior designer with over ten years of experience within the architectural interior design industry. He had the privilege of working on a wide range of exciting projects throughout the UK and abroad.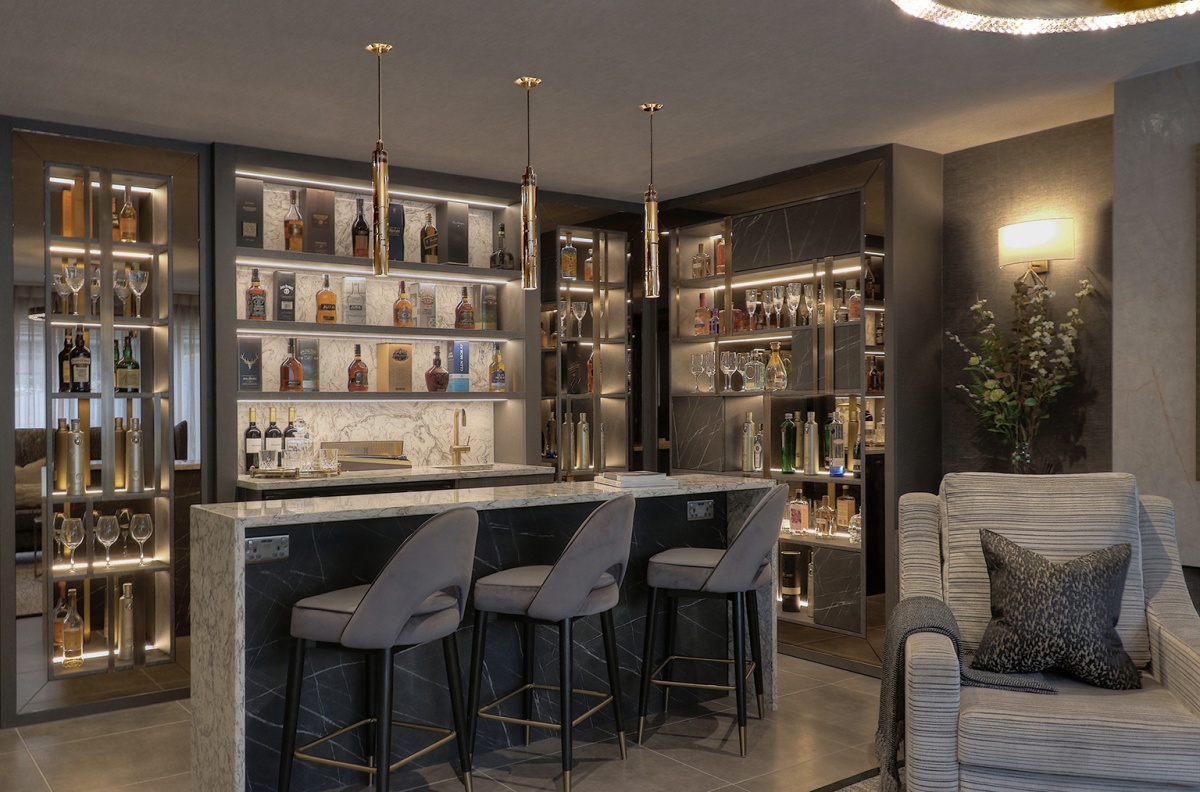 It's time to get inspired by some beautiful majestic interior masterpieces, brought to you by this talented British interior designer. The above-mentioned interior project features Gio Pendant and Metis Suspension by Castro Lighting. The luxury lighting fixtures and stylish lifestyle pieces bring luxury and simplicity together to reveal the ultimate chic celebrating this home with individuality and graceful touch.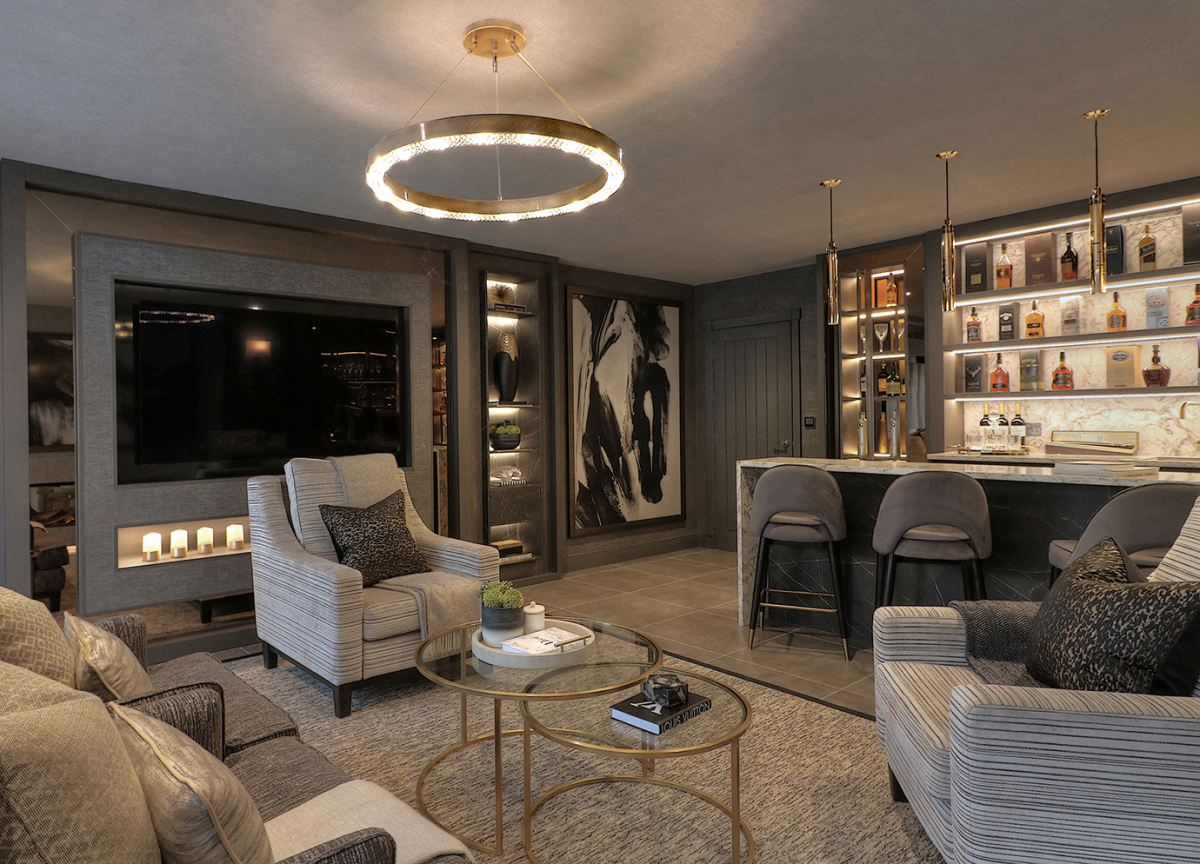 Castro team had the pleasure of having an interview with the designer to understand more about this project. Let's have a look at some of the answers.
Where was the project made? What kind of residence is it? Penthouse? Villa?
"This project was in Codsall - a village in the south Staffordshire area of England. It is a detached large property in a sought after location"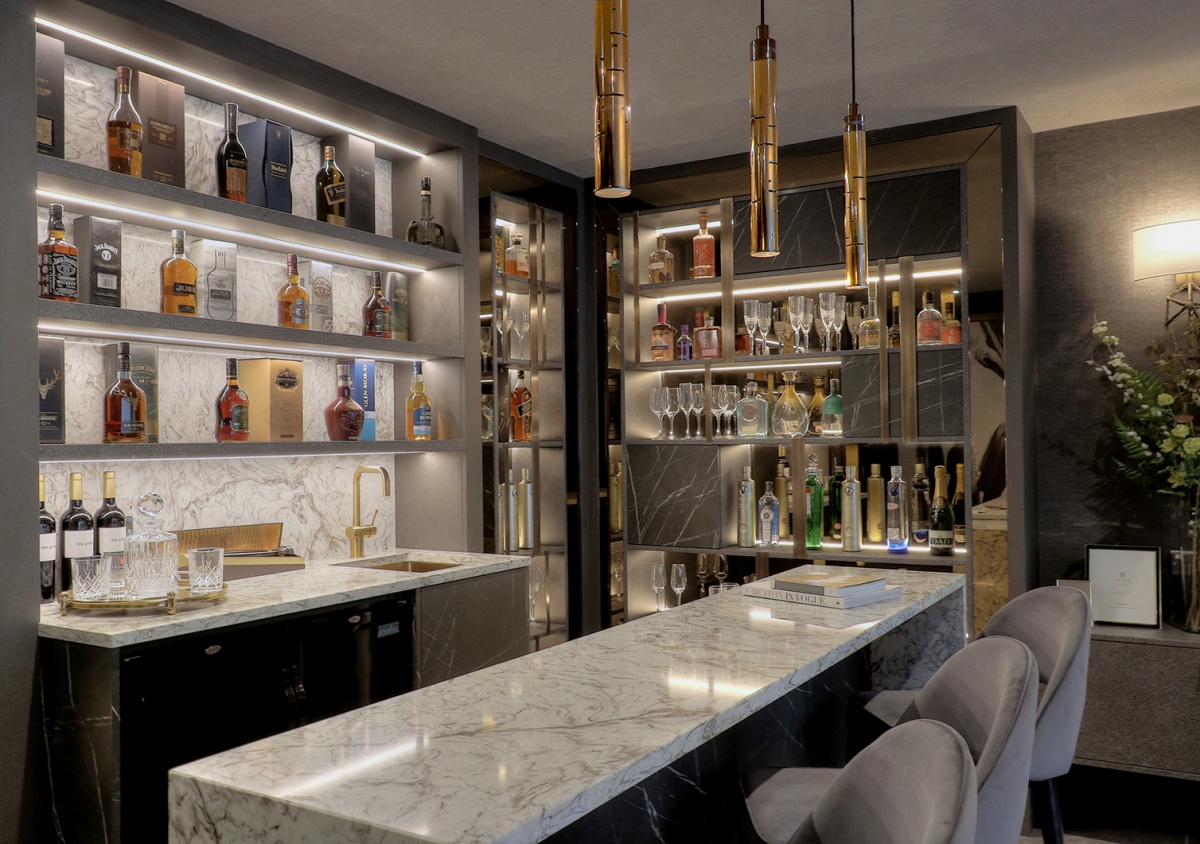 What were your inspirations regarding the project? Did you follow a specific style?
"The inspiration - Everyone of my projects starts with a design consultation. It is the most important part of the design development. It gives me the opportunity to discuss in depth the scope of works and budget but more importantly to understand my clients lifestyles and personalities.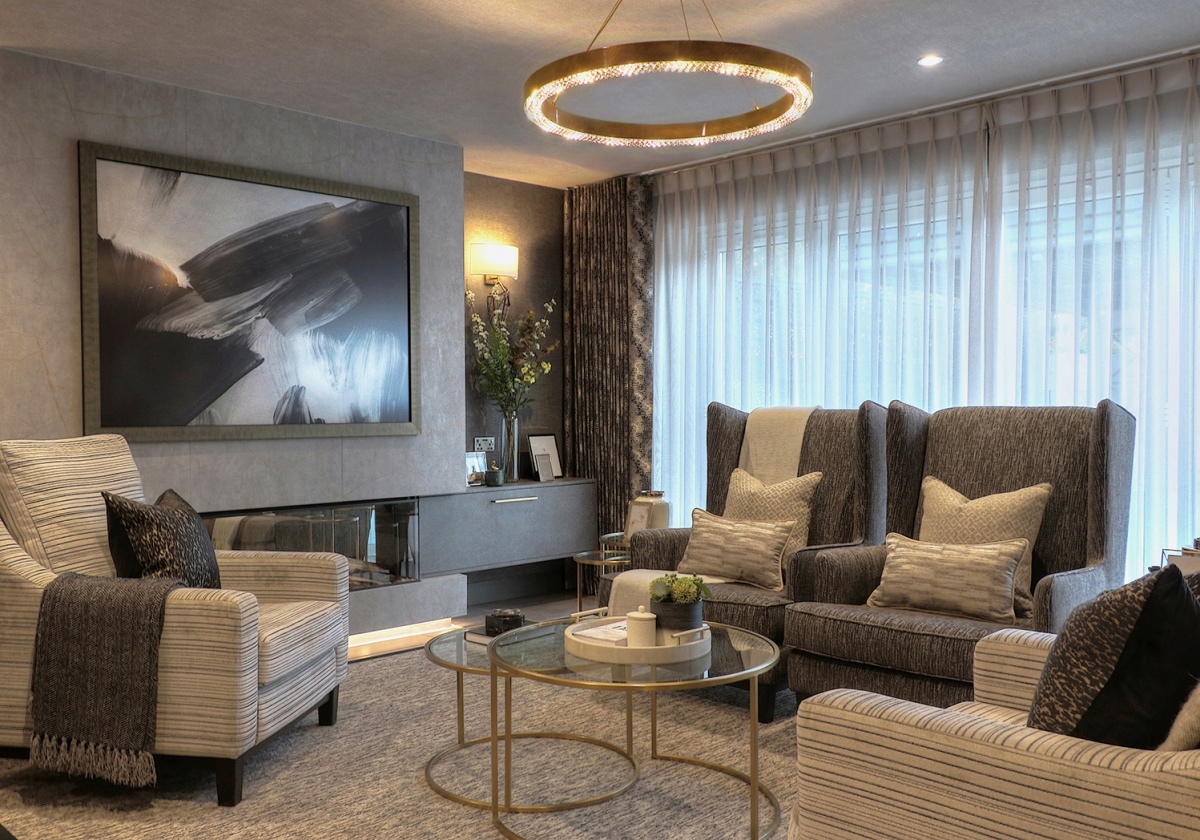 I take time to listen and really understand not only my customers' requirements but also their passions. This ensures the interior reflects their lifestyle, personality and unique style. I have a series of set questions and images of different interior styles to help understand their likes further.
Upon compiling all the information from the design development stage, it was evident my client wanted a dark, luxurious interior with hints of brass and bronze details."
Why Castro Lighting?
"I used lots of textures in the wallcoverings, laminates, fabrics within this space. Everything here was made beautifully to my designs. I opted for Castro not only are they one of the most design led lighting manufacturers with top quality products but I was able to choose different finishes for the lighting. My original 3D proposal was to use the "Arcade suspension" however due to the ceiling having to be lowered I opted for the Metis instead. The Gio pendants remained the same as per my original concept."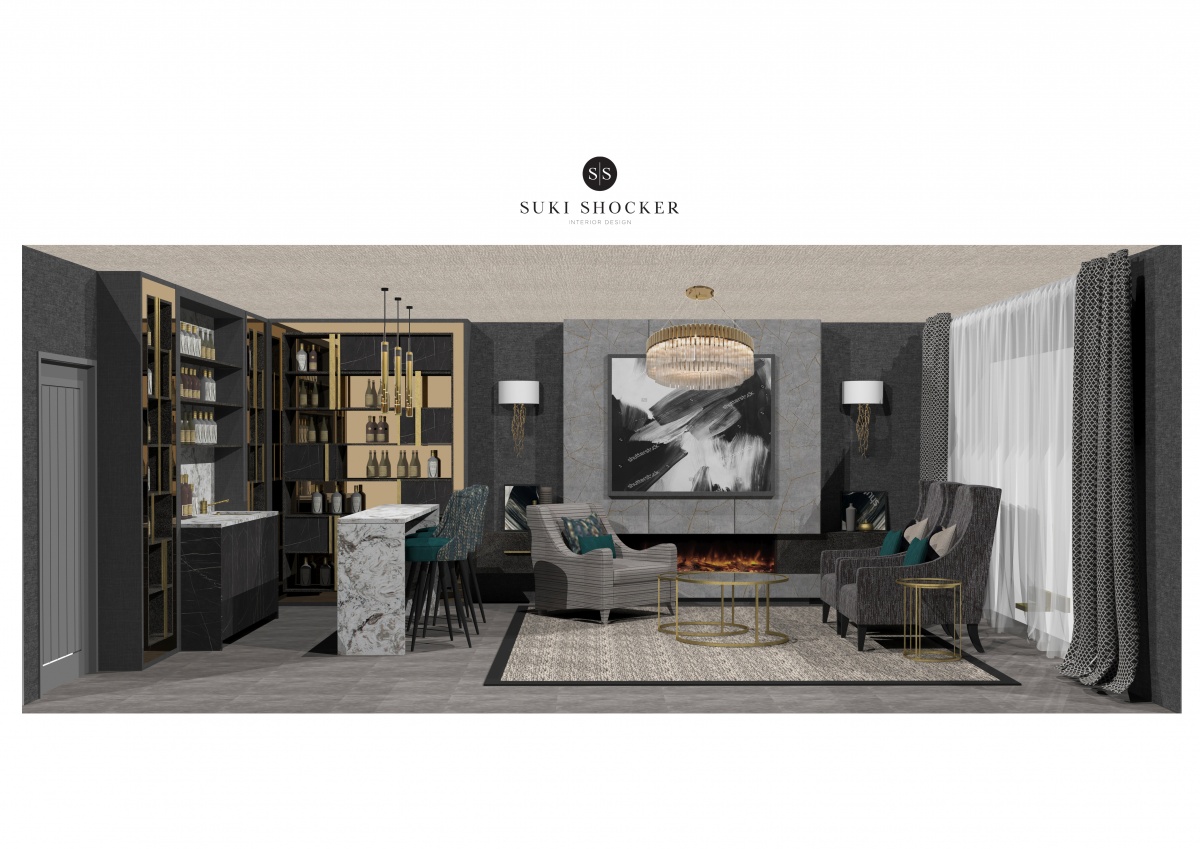 Interior Render Design by Suki Shocker
Any wishes for 2022 on your interior design projects?
"The expectation is to continue creating beautiful interiors and help my customers achieve their desired look/space."