Meet Columns Floor Lamp
---
Inspired by the playful geometry concept introduced on lifestyle design furniture with Columns bookshelf for Castro Interiors, Castro Lighting decided to extend this mesmerizing concept to its designs. The newest creation in lighting couture occurs with the urge to provide you with contemporary linear silhouettes with bold materials. It's time to introduce you to Columns Floor Lamp.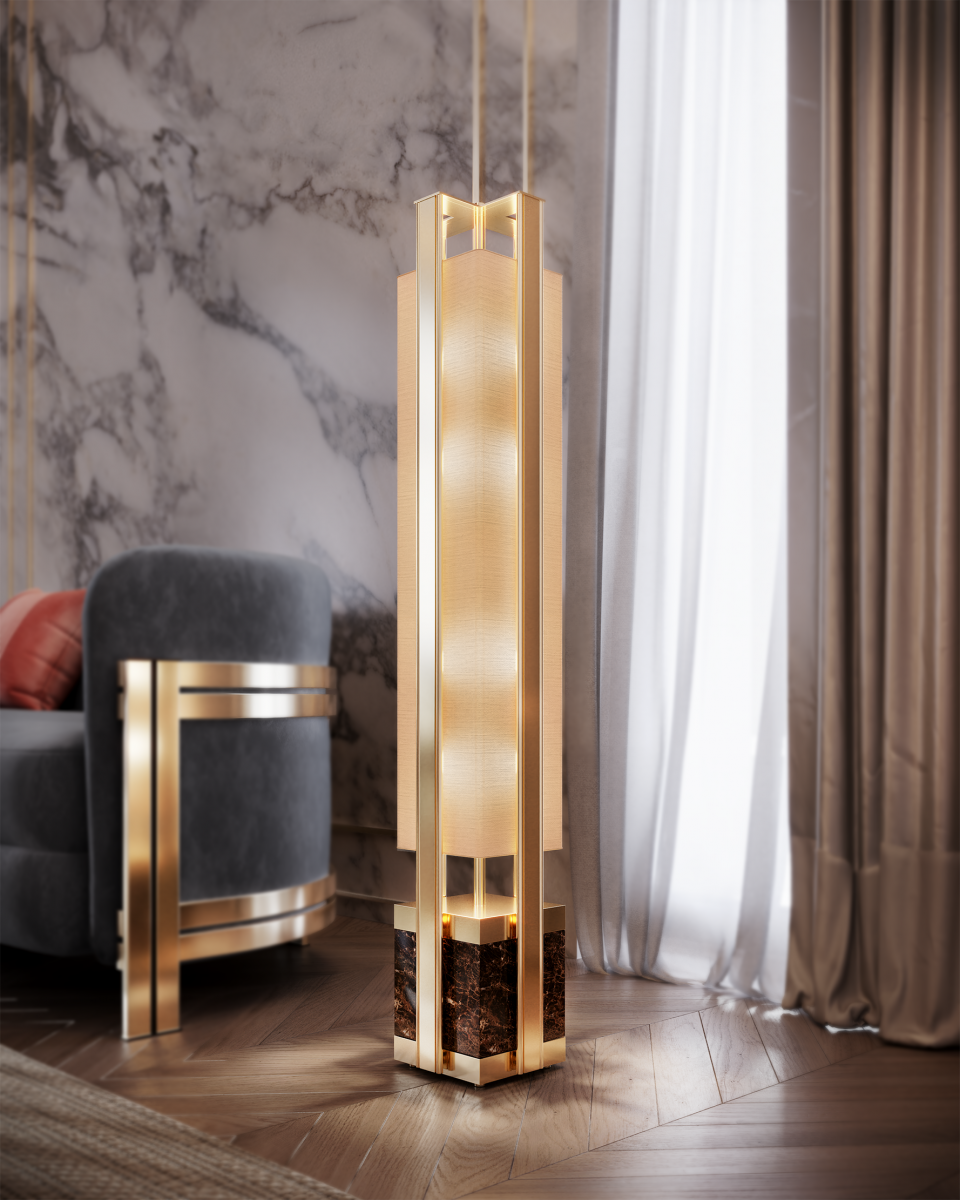 This handmade floor lamp is an accent luxury lighting creation designed with innovative creativity, bearing in mind a modern-day elegance coupled with extravagant outlines.
A perfect fusion of gold-plated brass structure and marble cube base highlights its smart functionality and unparalleled minimalistic beauty. This lighting design incorporates delicate details that secure the base and balance simplicity with the ultimate sophistication of its beige fabric lampshade. The aesthetically implemented 1.2m height lighting piece casts a soft light, bringing a timeless chic to the interior. All the exquisite features from this fancy floor lamp are handcrafted from the finest brass and styled with high-end fabric by professional artisans.
The columns floor lamp is more than just a lighting fixture, it is a new classy object and styling element of any luxury living space. This lavish lighting accessory is a fine complement to decorating a spacious living room, bedroom, study, and even library in luxury hotels or mansions.
Make it amenable to your space. Play with finishes - adorn this fascinating floor lamp to your interior design project with different marble colors and brass finishes. After all that is one of the most entertaining assignments in interior décor..