BRAND NEW DESIGNS
---
Castro Lighting just announced the newest fresh designs, Gio Pendant and Penelope Bar Stool. These Collections bring audacity, privilege, and strong statements. Selected materials, luxurious finishes re-emerging with the goal of bringing a new vision and attending our client's needs: Creating a pure blend of opulence, grandeur, and sophistication.
Brand - New Designs with elated aesthetic, alluring intelligence and bespoke individuality, creating an exclusive signature to any demanding interior - all this to cherish timeless brand values. Castro Lighting stands for classic traditions, boldly adding new daring design ideas.
Welcome Penelope Bar Stool
Designed with outstanding handcrafting skills and high-quality materials and fabrics, Penelope was conceived with one purpose: Give any interior space the lavishness it requires. This elegant bar stool features polished brass legs with the details of the black nickel that give it a completely exclusive and deluxe look, setting a seductive appearance to the body that features rich materials like fabric, gold-plated brass and plated black nickel, with an art-deco feeling.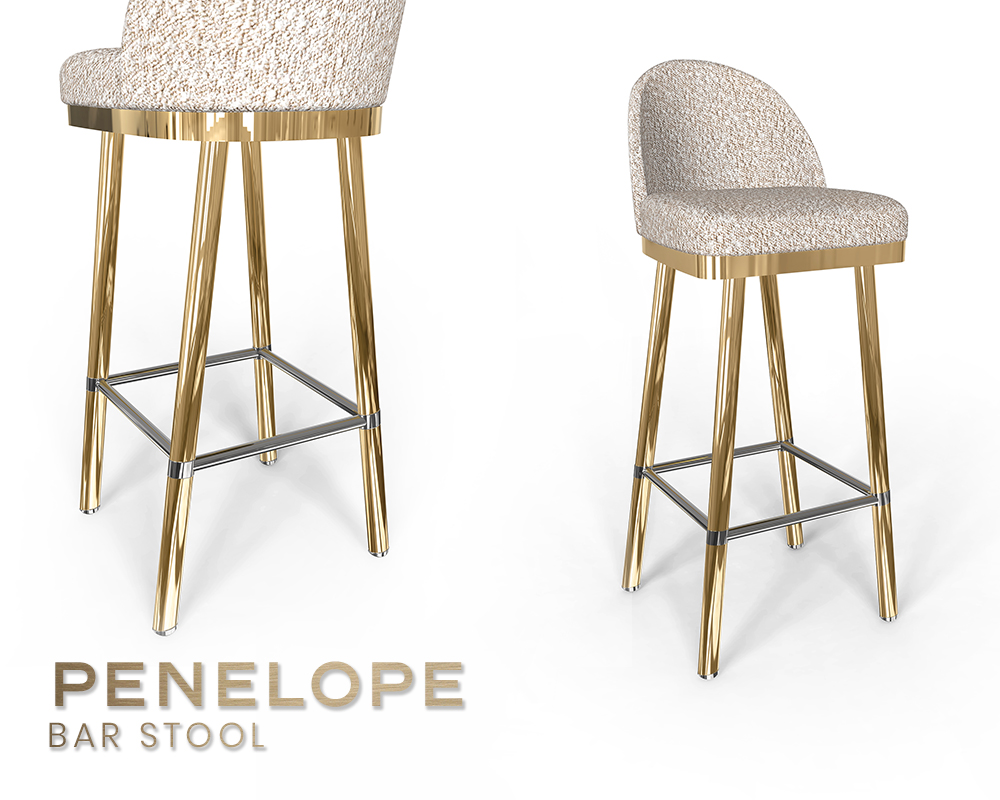 Welcome GIO Pendant Light
Bringing inspirations from the Italian modernist architecture and design, GIO Pendant named after Gio Ponti, a worldwide reference for creating beautiful buildings across the world, always starting with geometrical shapes and filling them with unexpected details inside. This light is no different. It carries the same energy as building windows at night, this pendant has specific details that create a unique light effect. These cuts feature the gold mixed with nickel together with the knurled details, transform what in first sight, looks like a simple lighting design, but it is a complex innovative handcrafted design, produced with the best industrial technology.