Bestsellers Collections expected at iSaloni 2022
---
Less than one month before the major Milanese event - Salone del Mobile 2022 is starting to take shape, every interior décor lover, supplier, architect, each person from the industry is preparing to enter the doors to the world of interior design. From 7-12 of June at Fiera Milano Rho, iSaloni 2022 is about to open its entrance again in the conventional version people are use to attend. A fluid and dynamic fair that will valorize and define trends with new fabulous design pieces brought out by several lighting and furniture suppliers over the last months. Castro is bringing its furniture lifestyle side under the name of Castro Interiors, alongside magnificent up-to-date lighting collections. The Portuguese brand brings interior decorative trends over the concept "The House of Castro".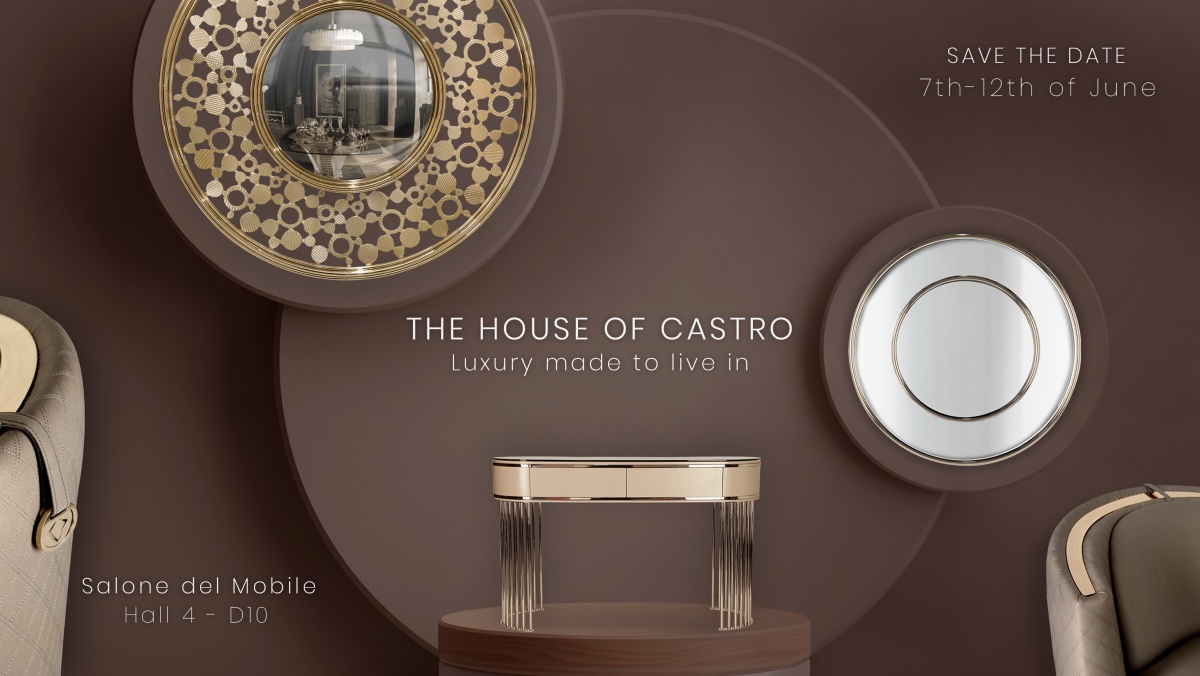 This motto unveils new signature designs and some of the brand's bestsellers, tailoring sophistication into brass to achieve beauty in mostly all types interior design project. Curious? We kindly invite you to scroll down the article and get to know what collections Castro is going to bring to the event.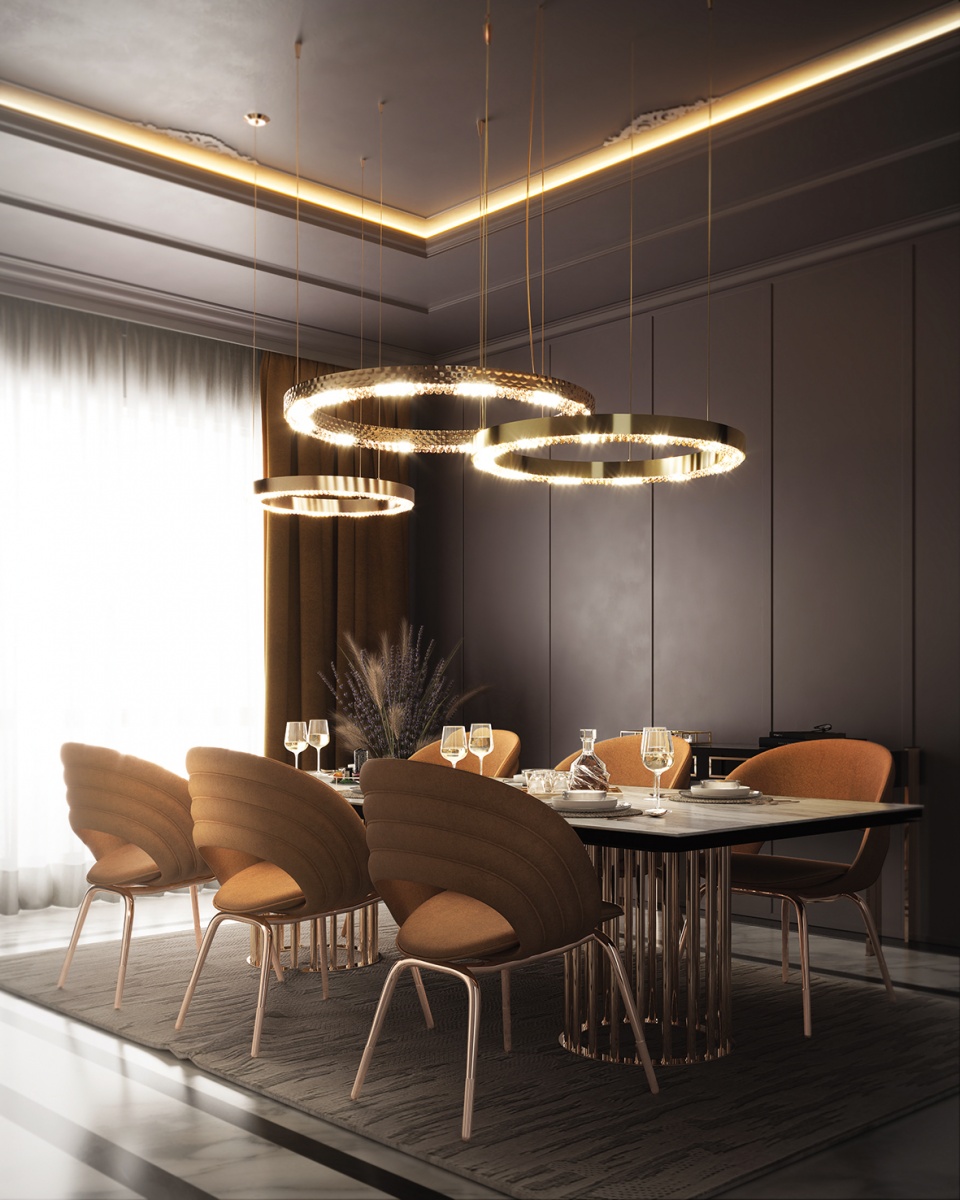 Metis is one of the bestsellers families, this minimalistic collection represents the minimal luxury style. It is a contemporary lighting collection that no matter what's trending, is always a safe choice. Minimalistic lines, round sleek shapes along with crystals reveal a pure balance of delicacy and sophistication. Designed to bring a special allure and sensuality to every interior design project. This design is a modern statement of self-expression that shines through with luxurious accents. An avant-garde spirit that combines both functional sophistication and elegant simplicity.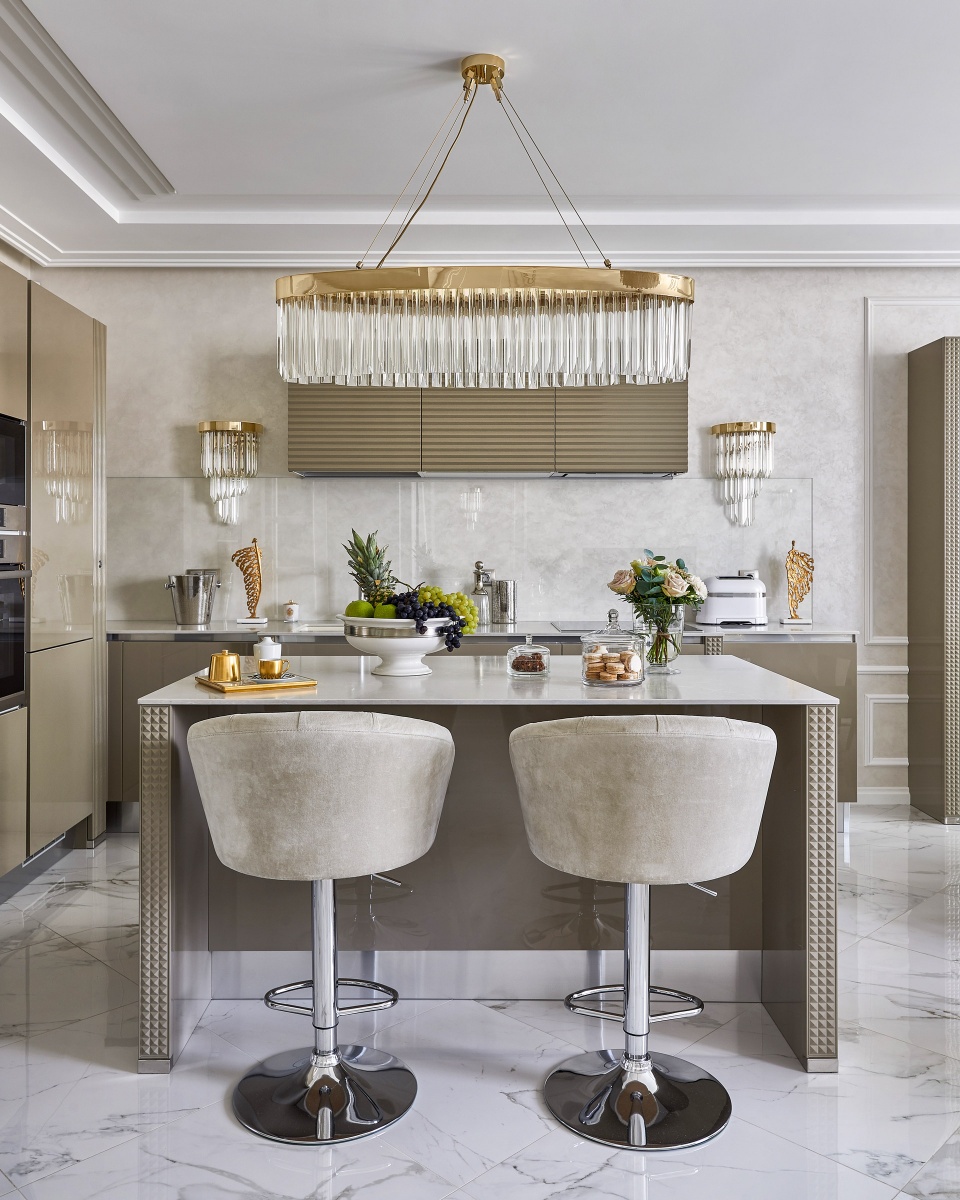 Interior Design Project by Alena Chashkina
Introducing the opulent side of lighting design, we get to know Royal Collection. The name Royal is inspired by the times when imperial families gathered in the most exclusive and luxurious events, where ostentation and opulence were represented through the décor. The Royal Collection incorporates the luxury and lavishness of the monarchic Era. Composed of brass and glass, the different levels of this handmade collection are a remarkable display of how a modern touch can elevate a traditional design.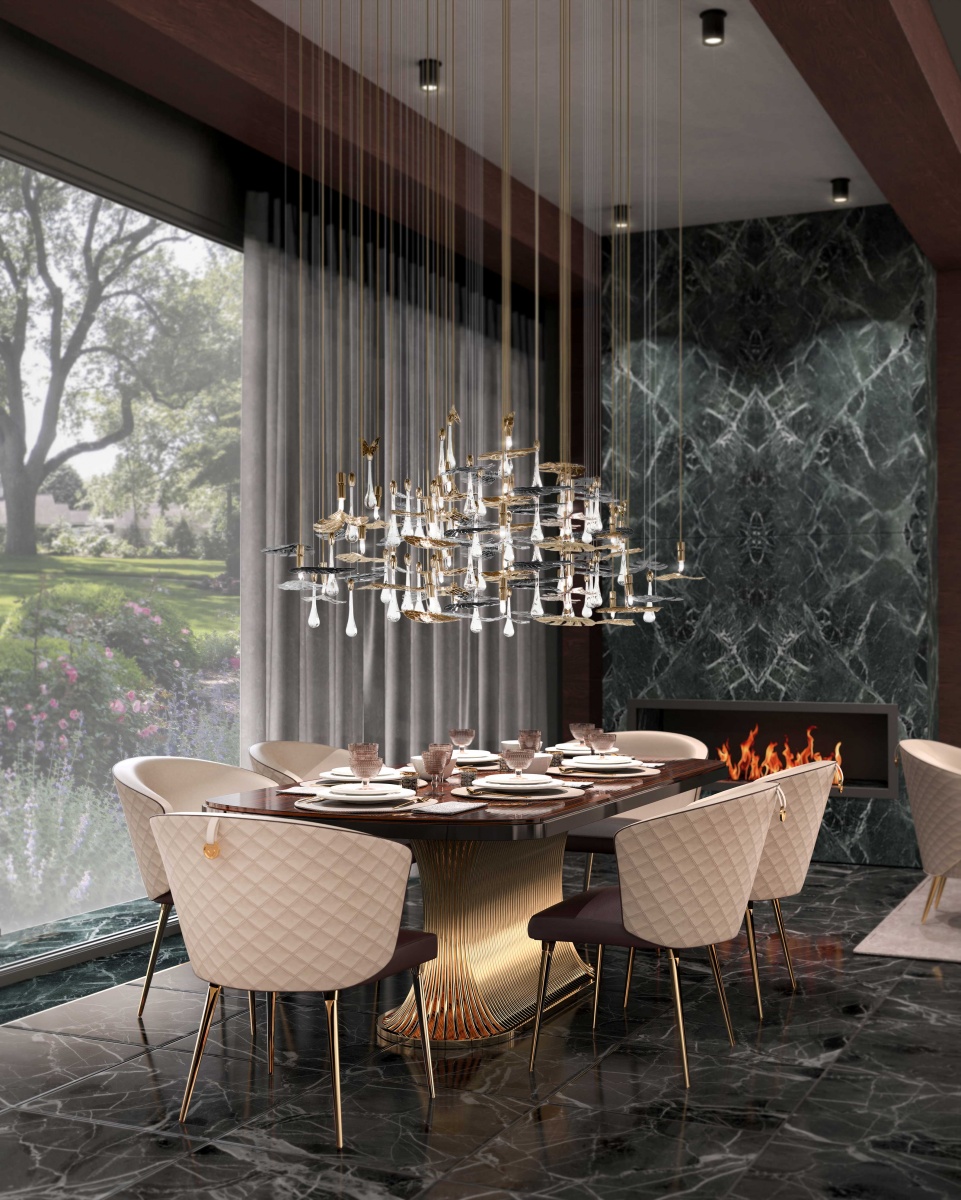 A broad-leaved masterpiece of modern lighting design along with the falling raindrop takes you to remote spaces and the open sky. A dreamy wall sconce that creates an exceptional ambiance to the classy interiors. A luxury custom-designed collection was made to be organically featured in the most sophisticated projects. The sizes and distribution of the elements can be naturally customizable.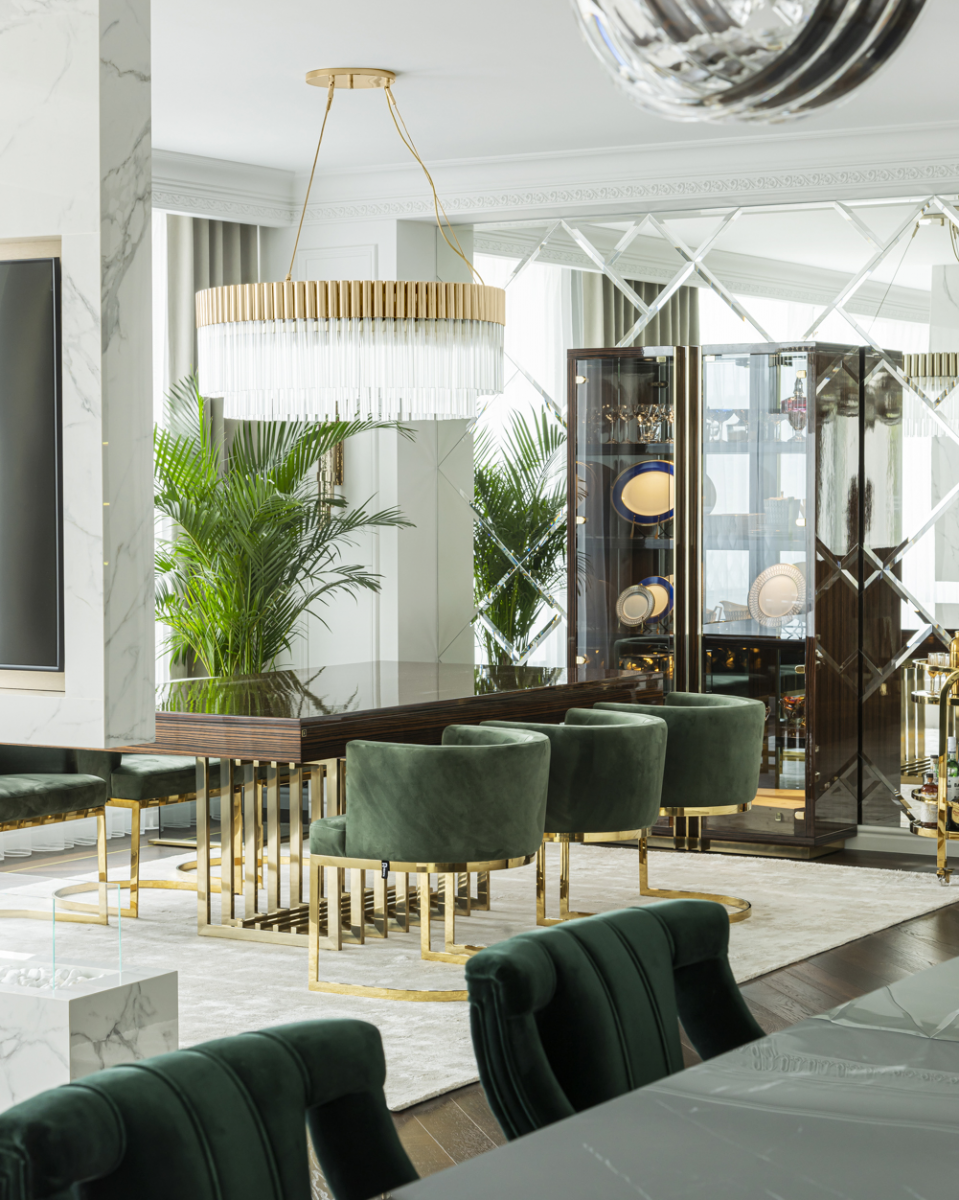 Interior Design Project by Clé de Maison
This Collection masterfully combines noble brass and mesmerizing glass. It creates an aerial atmosphere full of bright and playful amber rays of light. These opulent designs bring sensuality and a state of tender contemplative attitude and openness. A soft light that transmits delicacy and purity to every space. It is an intriguing lighting solution for the most demanding tastes as it places a particular emphasis on the décor.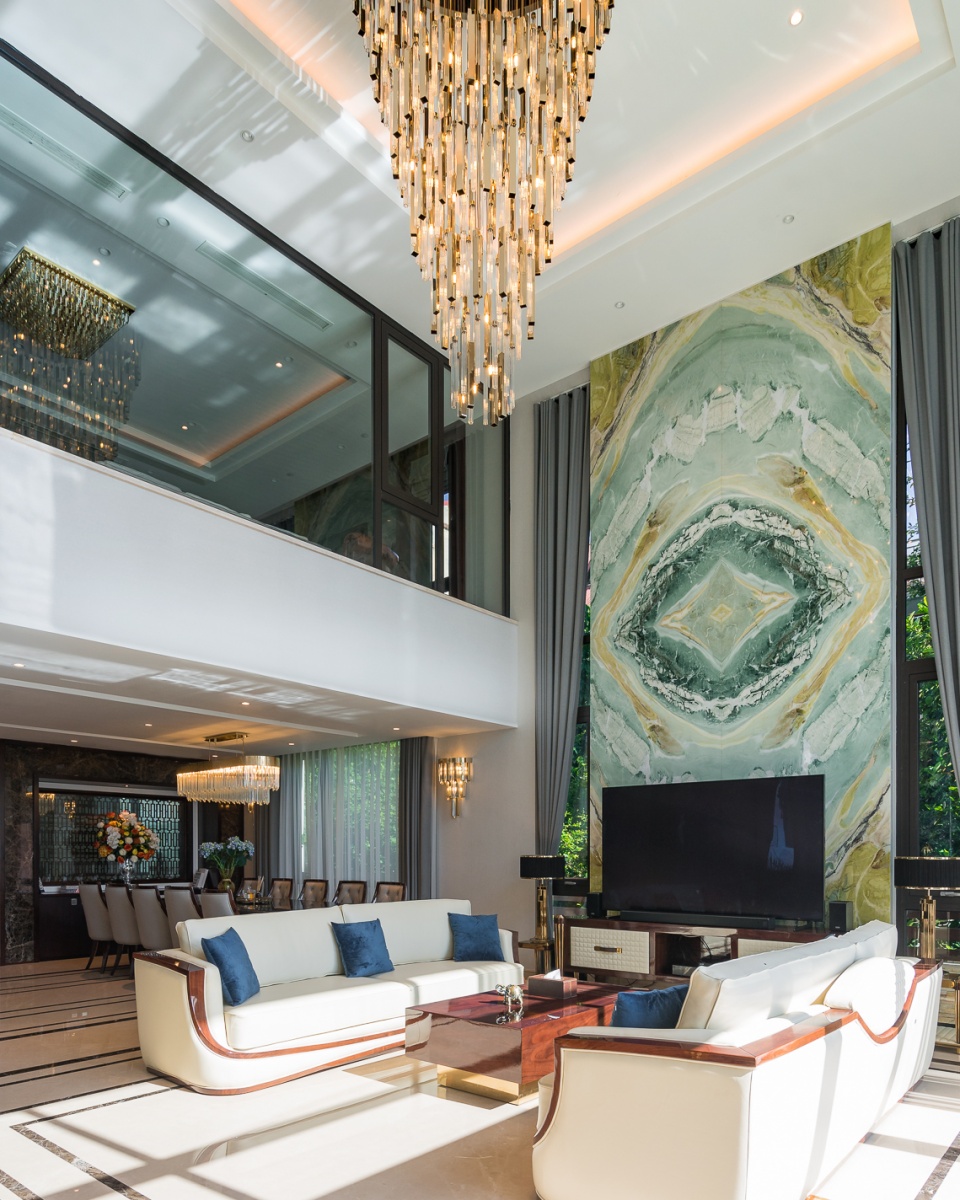 Interior Design Project by CAM TU
The Blaze Collection is a delicate display of Castro Lighting's modern handcrafting skills, composed by alternating pendants of gold-plated brass, prime glass, and light bulbs assembled by hand. It creates a blazing effect as the light bursts through the tiny breaches of space formed between them. A vigorous and extravagant design that will leave you wondering.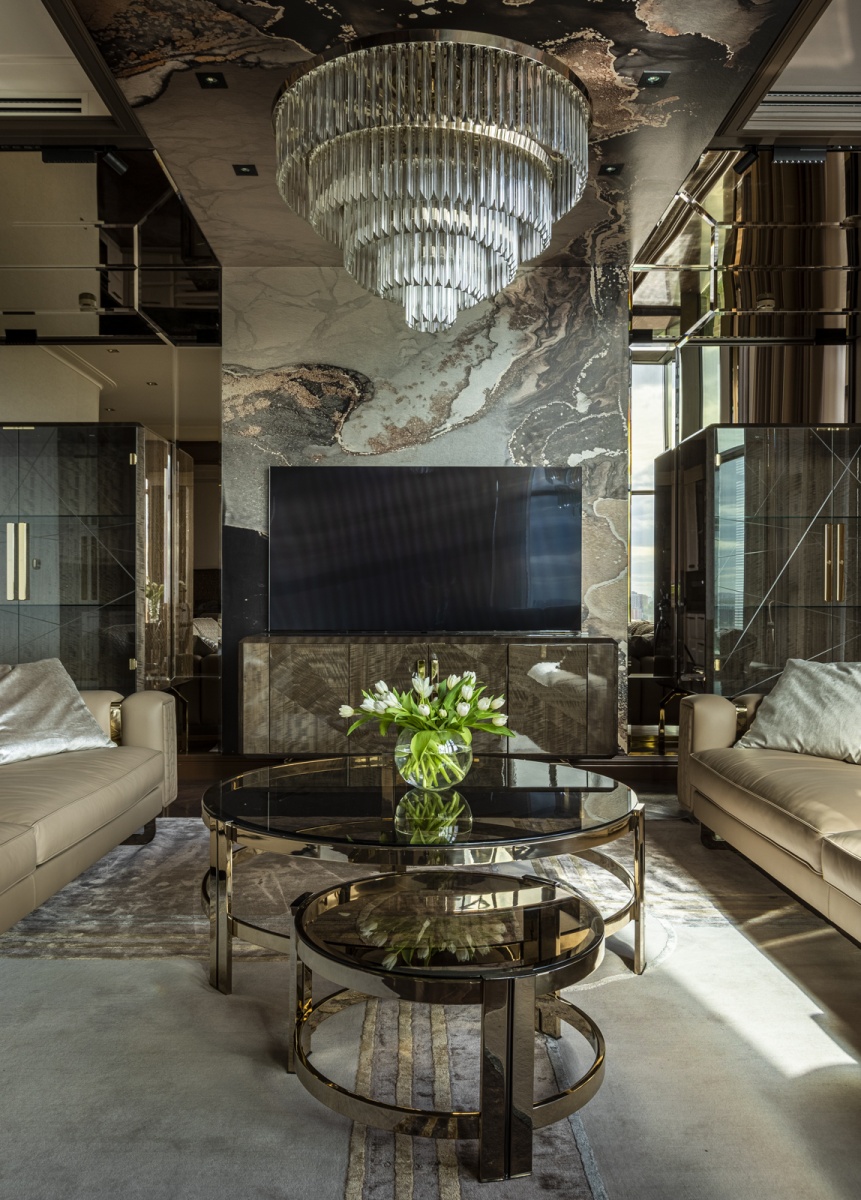 Interior Design Project by Marina Putilovskaya
Marie was named after Marie Antoinette, the last Queen of France before the French Revolution. This collection uses the same name and grandeur it offers. Marie Antoinette was well known for her extravagant and extremely luxurious lifestyle, extrovert personality, and love for fashion, parties, and fun. Marie's family aims to express the burst of lavishness that once lived in the Versailles Palace, being a contemporary lifestyle collection that would definitely be the Queen's choice if she lived in our times.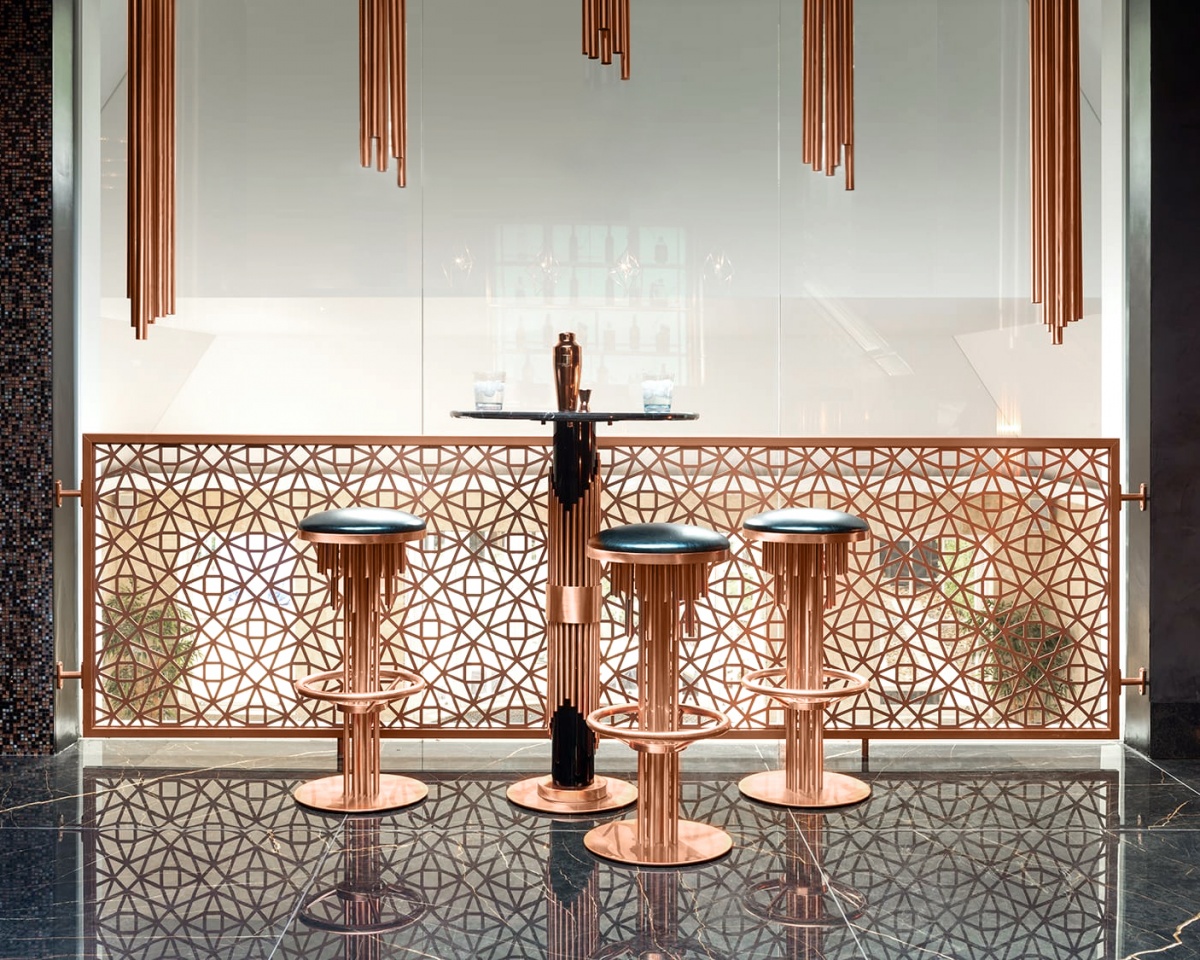 Interior Design Project by Astounding Interiors
Projection is an exquisite bar collection that explores the concept of projection as the gold-plated brass tubes fill the base and the top of the pieces, displayed as if they were projecting side to side. The irregular height of the tubes leads to an unusual form that will stand out in the most exquisite interiors. Featuring an impressive and spectacular construction of dozens of individual gold plated brass tubes, this collection is a design statement, impossible to pass unnoticed, and the perfect fit for high-end ambiances. This furniture family is suitable for both residential and commercial projects.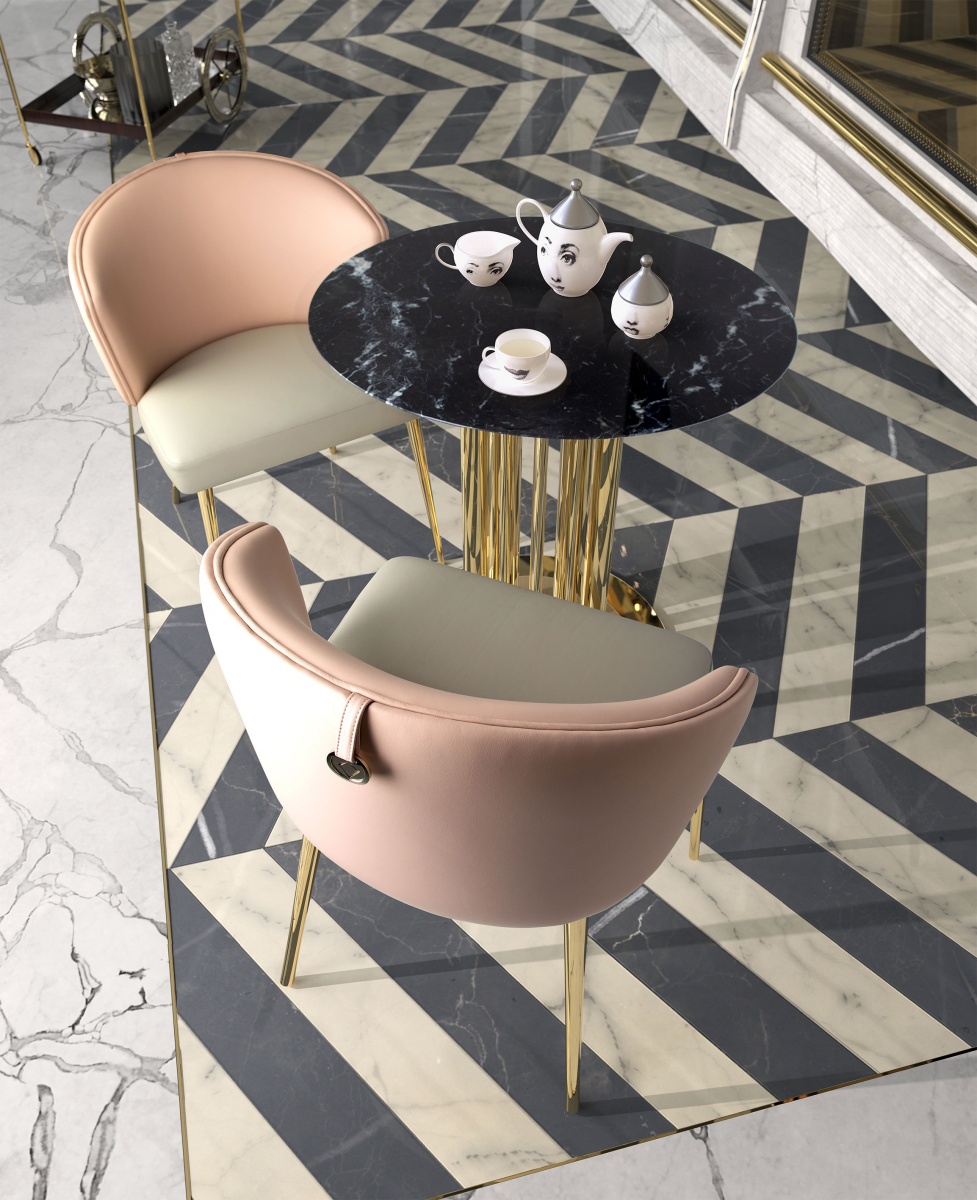 Sedere's Collection was inspired by Italy's way of cementing the interior design industry: with a glamour characteristic of a country forged in sophistication, authenticity, and unprecedented sense of style. The luxurious, timeless glance of this handmade furniture collection, provided by a refined combination of materials such as the brass and leather that is framing the mesmerizing upholstery, Sedere's splendid design aims to be more than what meets the eye, having a sophisticated high-end look.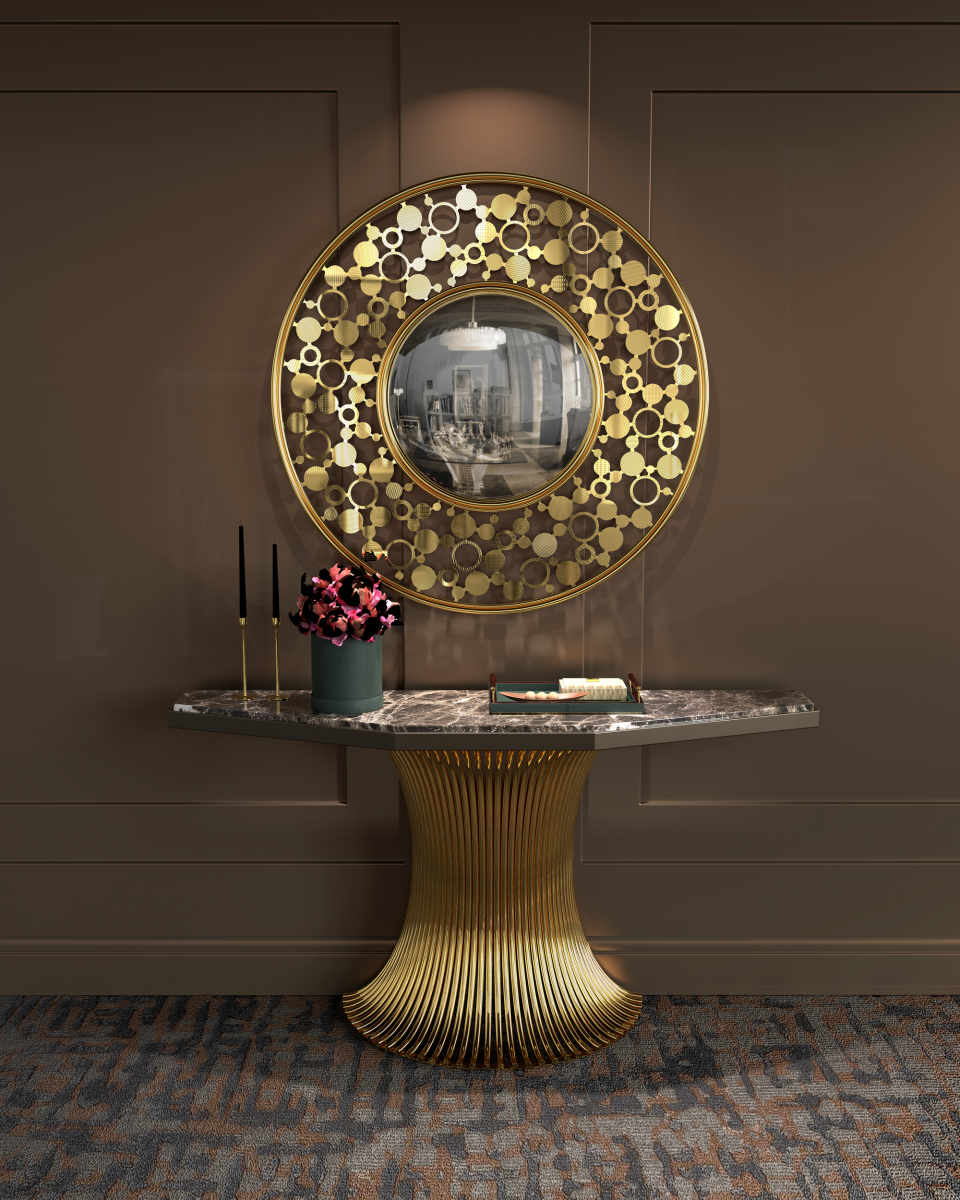 Having as inspiration the constant change and movements of dancing, Flusso's design makes the gold brass elements involved in a unique flow. Just like a dance, which inspires and empowers people to be artistic and expressive, the Flusso lifestyle furniture collection creates a perfect luxurious posture that spreads its vibes freely around the area, creating a sophisticated ambiance. Featuring a unique design composed of bending brass tubes, the shape gives the idea of a continuous flow. The Flusso's add a beautiful touch of allure to any home interior and a feeling of mystery to the most exquisite décors.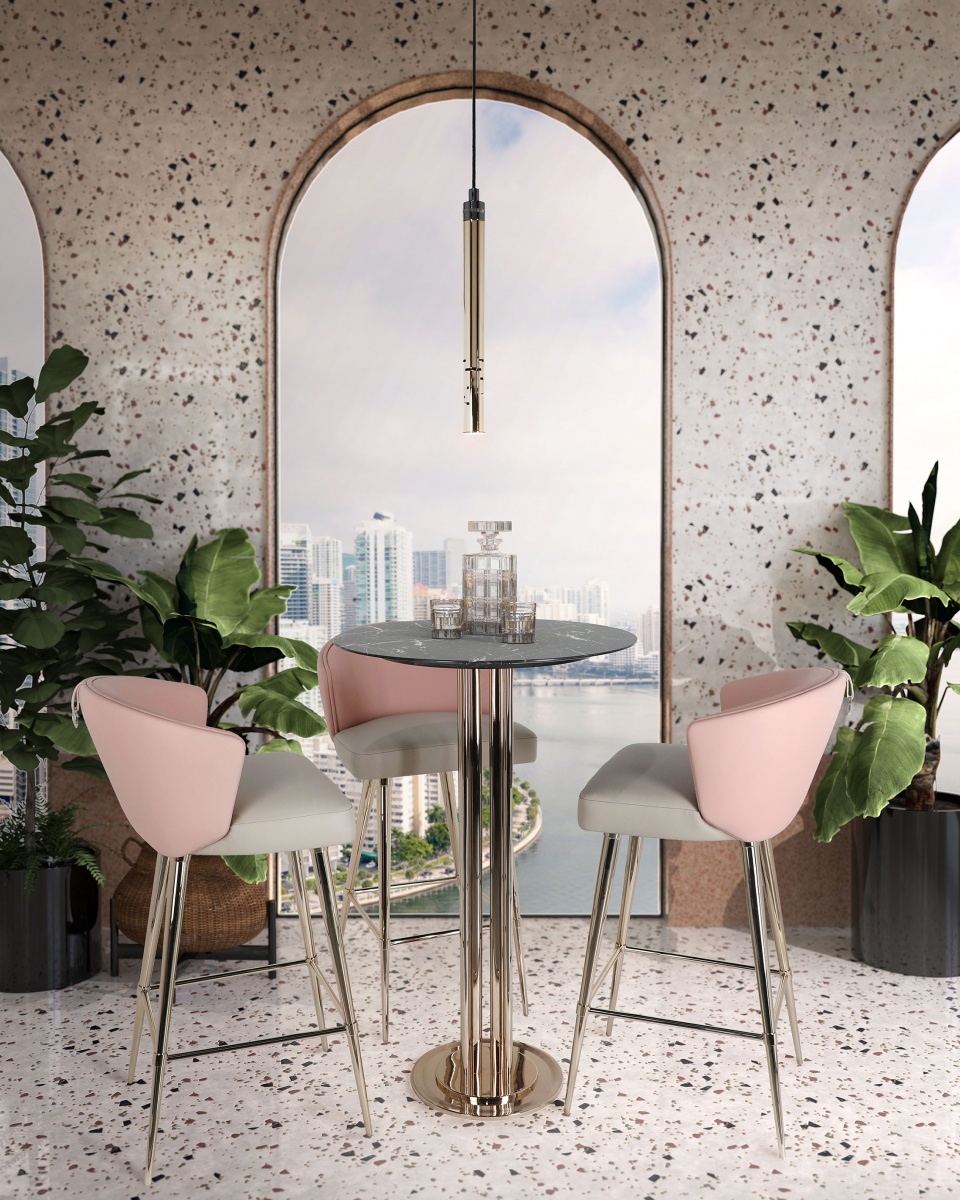 Charlotte collection was inspired by the transcending feminism imbued in its design as a symbol of change. This is a year for women and about women empowering, and making a change in the world. This collection came to be as a result of that movement. It represents a new era in the luxury furniture industry.