Viva Magenta Interior Aesthetics
---
Viva Magenta, the colour chosen by the Pantone Institute for 2023 is the talk of the moment, and it's also taking over all the types of every décor style. With winter and the holidays coming around, nothing better than a bold and passionate colour like this one to create perfect harmony in your house and elevate your spaces.

Having this in mind, Castro is delighted to present some interior design tips to guide you through the decorating process of the living spaces to impress your guests and leave them speechless. The arrival of the holidays is a synonym for family reunions at the table, meaning you'll have to provide the best comfort for your loved ones while not compromising on the elegance of the space. To accomplish that, we recommend Castro's brand-new furniture addition - the Columns Chair.

Designed with innovative creativity, this bespoke luxury furniture piece is a perfect blend of gold-plated brass structure alongside refined fabric in Viva Magenta hues. This chair aims to allure all of your guests into the elegance of the room. Together with the sophisticated home accessories, it will make your ambience desirable.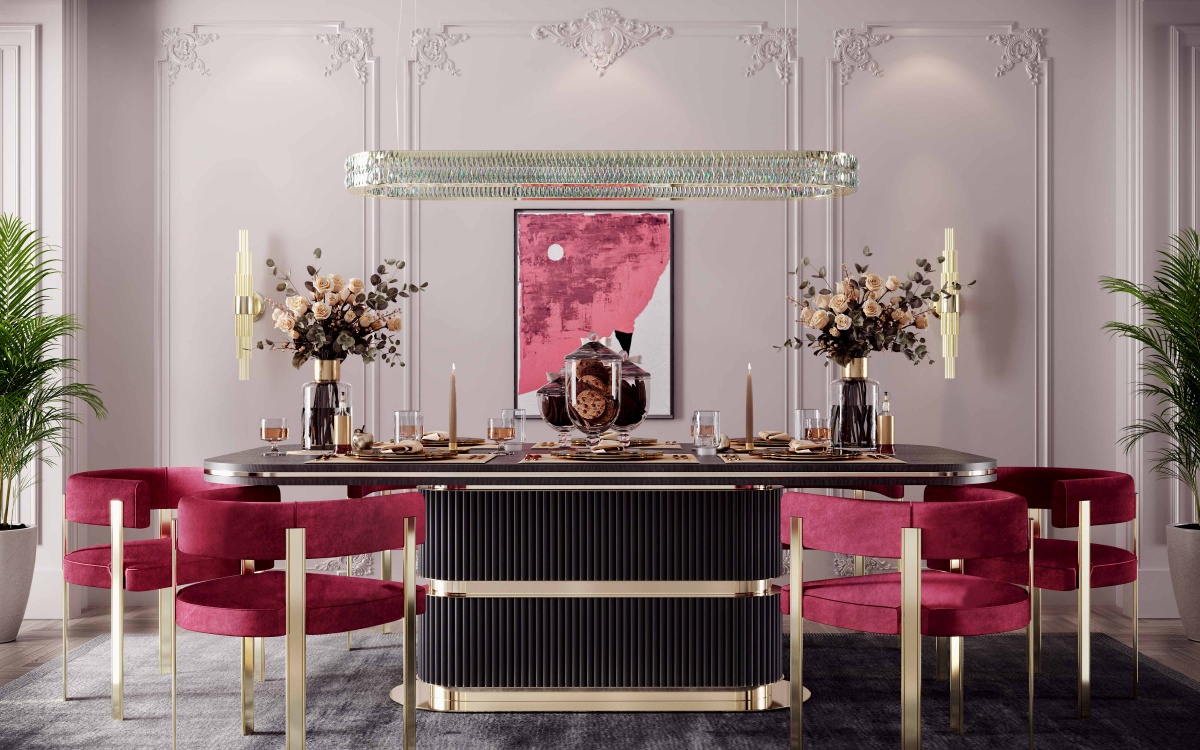 If you think your home bar is the perfect place to implement the Viva Magenta Colour, fear not! Penelope Bar Chair will fit perfectly into your project. With an art-deco feeling, this luxurious handmade bar stool brings youth and elegance to any modern bar space. Nonetheless, if your kitchen has an island and you want to take full advantage of it, you can integrate a set of these astonishing chairs to sit while having your meals when you're in a hurry or to enjoy a cup of coffee in the middle of the day.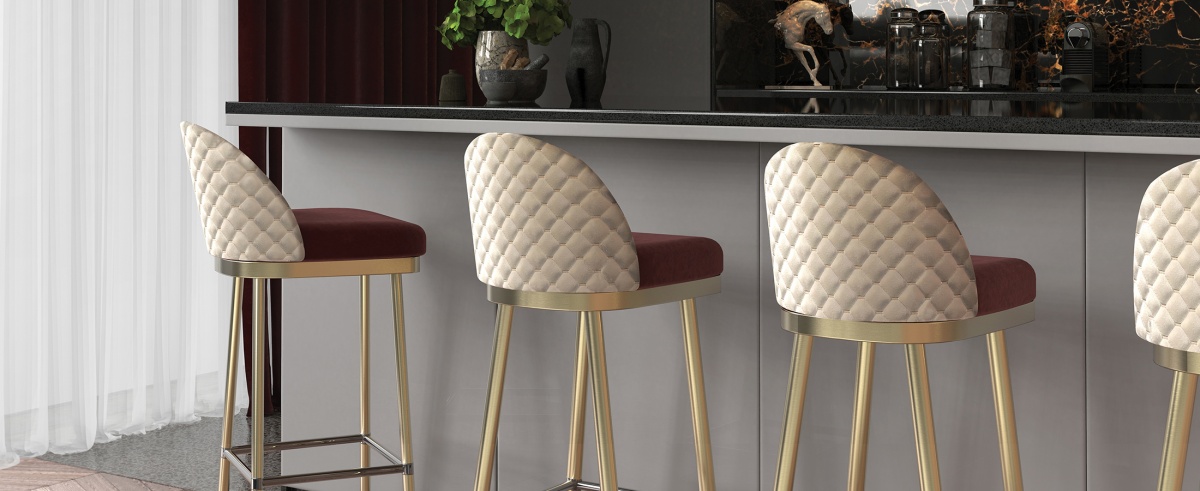 If you're looking for something more contemporary, Marie Bar Chair is the right option. Complementing a modern design with elegant fabric alongside a sophisticated golden-plated brass structure turns this chair into a magnificent upholstery masterpiece ideal for the most demanding interiors.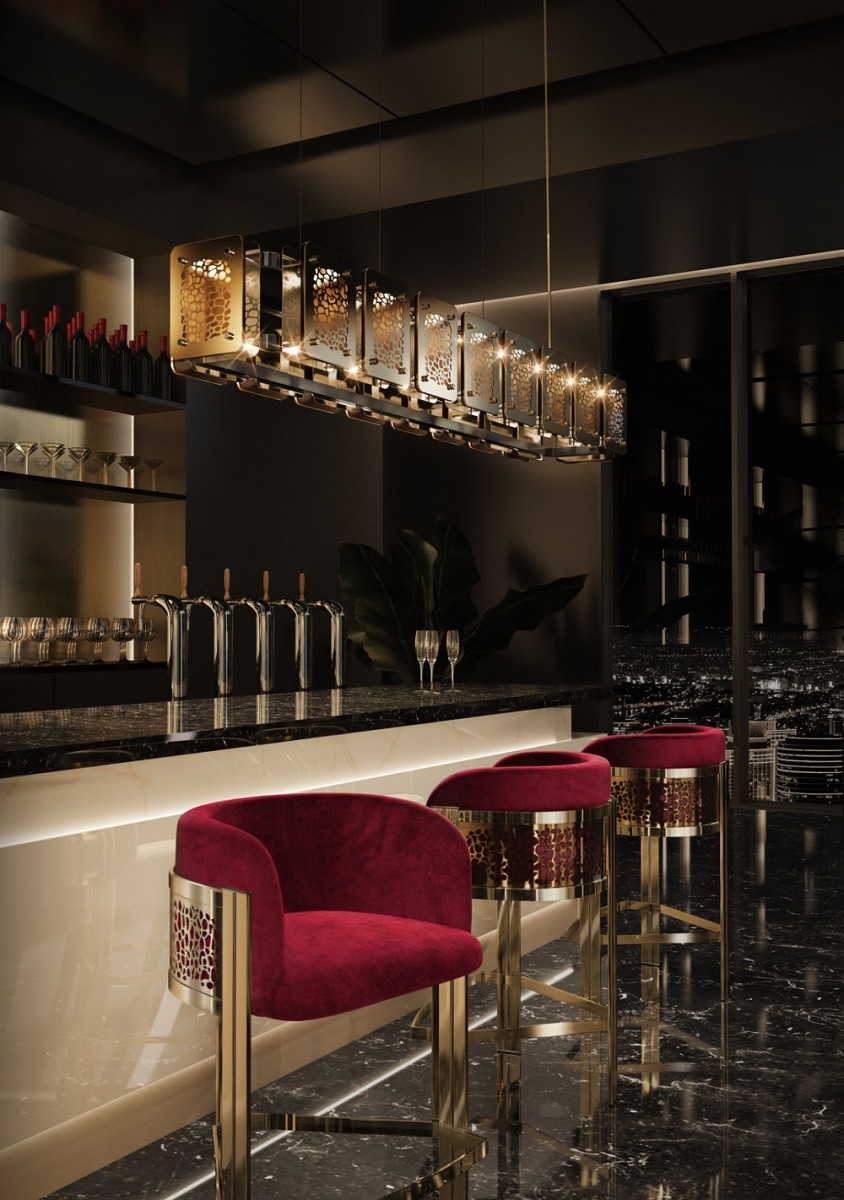 We all like to have moments for ourselves while we read a good book or contemplate the city view around us. To take better advantage of the space and make use of a forgotten corner of your living room, Castro reveals the brand-new solution. The Chiara Armchair will not only bring life to your space but also the comfort that you need to enjoy time in the best way possible.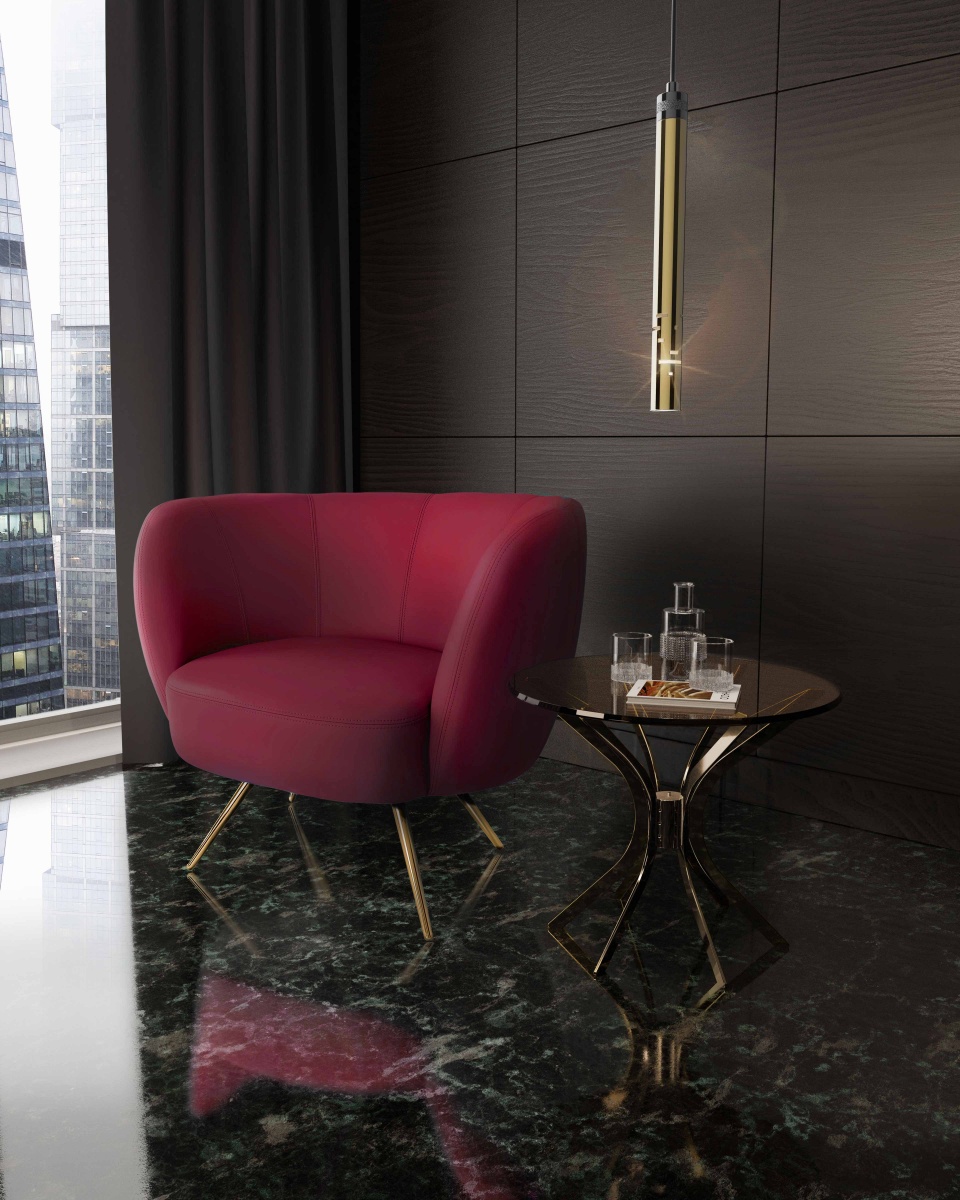 Finally, the bedroom, the living space where you can relax and recharge your batteries could also be complemented by the colour of the year. For that, Castro's suggestion is the Blossom Stool, as it reflects a refined, elegant, and relaxed lifestyle. This handmade furniture piece will make a space fresh, stylish, and welcoming.