Summer 2022 Trending Lighting Designs
---
Summer is a time for contemporary vibes, new inspo, and more energetic, vibrant home decor ideas. This year, the summerish mood reveals bold and breathtaking lighting designs. It's the essential component in any room's layout and more interior decorators are starting to harness it as an avenue for style and personality.
Castro team has the ideal summer 2022 trending lighting designs for you to keep up with the sunny season and give the next step to your interior design project. From comforting curves and maximalism to biophilic design, your summer interior design house is here to shine.
This collection arose from exploring new worlds of inspiration for creative and unique designs. Ignited by the concept of a journey, the Safari Collection embraces the aesthetic spirit of the savage animal world, unexplored and enigmatic, an enticing atmosphere of serenity and midday summer heat of Savannah.
A fabulous handmade lighting design that delivers an up-to-date approach to luxury and results in a refined retreat for every demanding interior. This majestic chandelier was designed to be contemplated and harmoniously allied to an elegant composition with a chair alongside the golden wall light from the same Collection.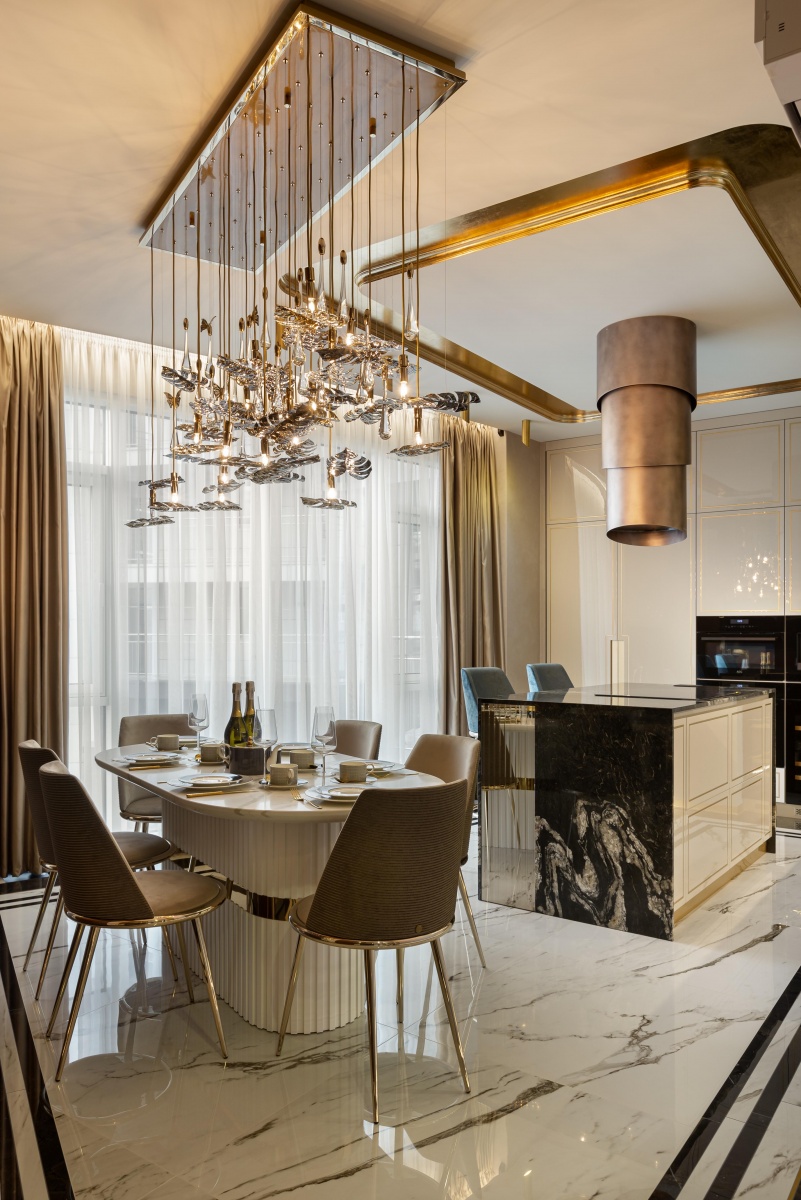 Interior Design Project by Irina Tsimbalist featuring Rainforest Suspension
Since Castro announced the Rainforest Collection, this magnificent family has been trending on several projects getting involved in almost every interior design style. For that reason, it is more than adequate to entangle this breathtaking design in your space. The Rainforest Suspension arose from the timeless lighting celebration of nature silhouettes, its elements, and movements.
This golden chandelier is the perfect fit to make your dining room design cohesive and proper for the summer. The gold-plated brass coupled with clear crystal glass - applied by hand - gathers a dainty charisma that resembles natural summer heat vibe.
Make a statement with sculptural lighting. Choose a fixture adorned with leaves, blooms, or antlers to inject an eye-catching natural element into any space. Immerse yourself into the magnificent atmosphere of the sparkling rainforest, where the art of brass craftsmanship becomes luxury lighting design.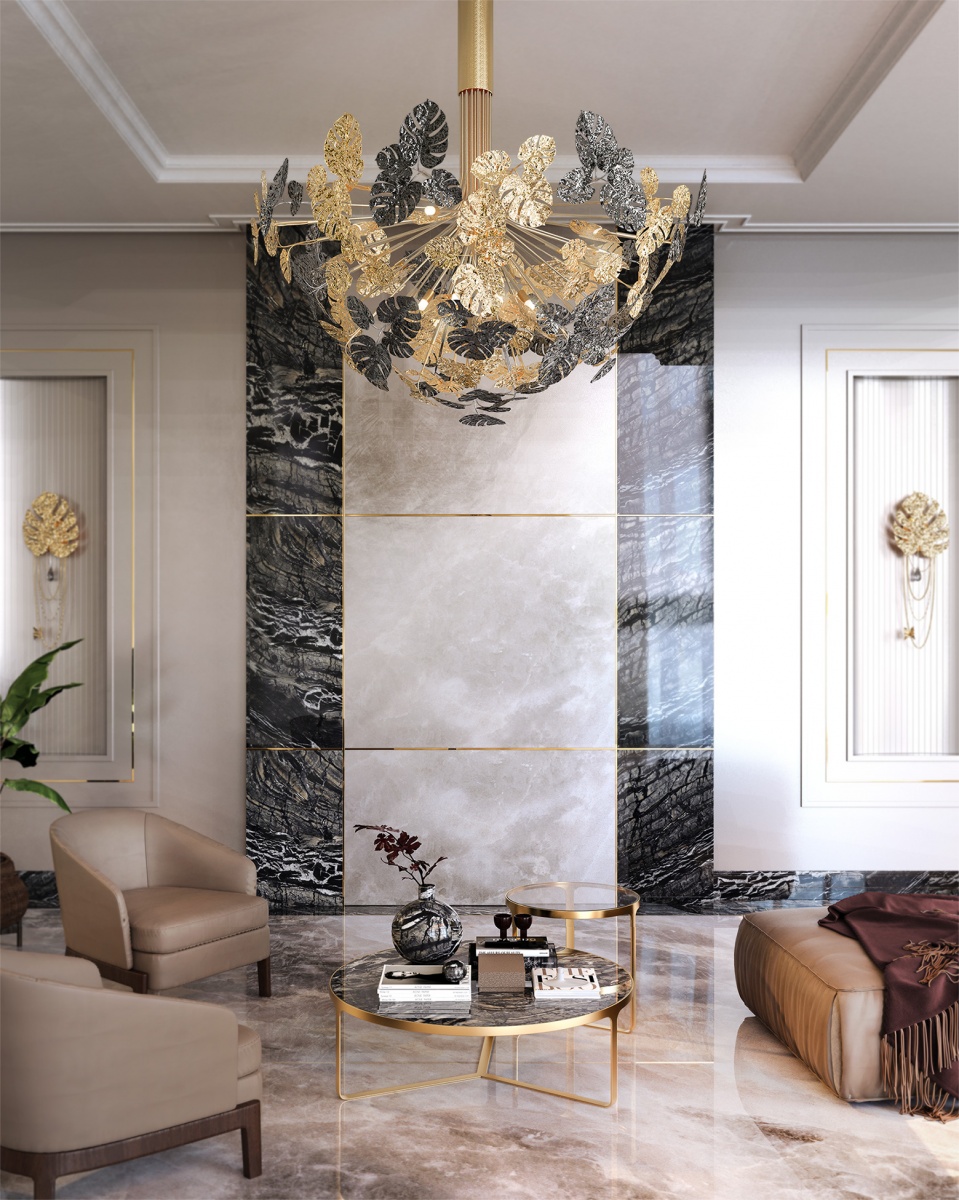 A delicate design charisma that resembles nature in full bloom. This bouquet style chandelier is a broad-leaved masterpiece of modern lighting that invites you to live the dream. It features a visionary lighting fixture that creates an exceptional ambiance to your refined and stylish space.
The Cielo Collection is the dynamic way of conceiving the world and the joy of discovery and wonder. It reveals the power of nature's majesty by allowing a natural charm to step inside your home.
Simplicity, smooth texture, and clean glass lines help define this contemporary lighting design as the signature collection fitting to the most exquisite decors.
The luxury oasis is waiting to picture the calcite forms decorations that hang from the ceiling – stalactites with multi-colored lighting that splits through rocks to glow in the dark. Incorporate this golden-brass lighting collection as a design focal point to impress your guests.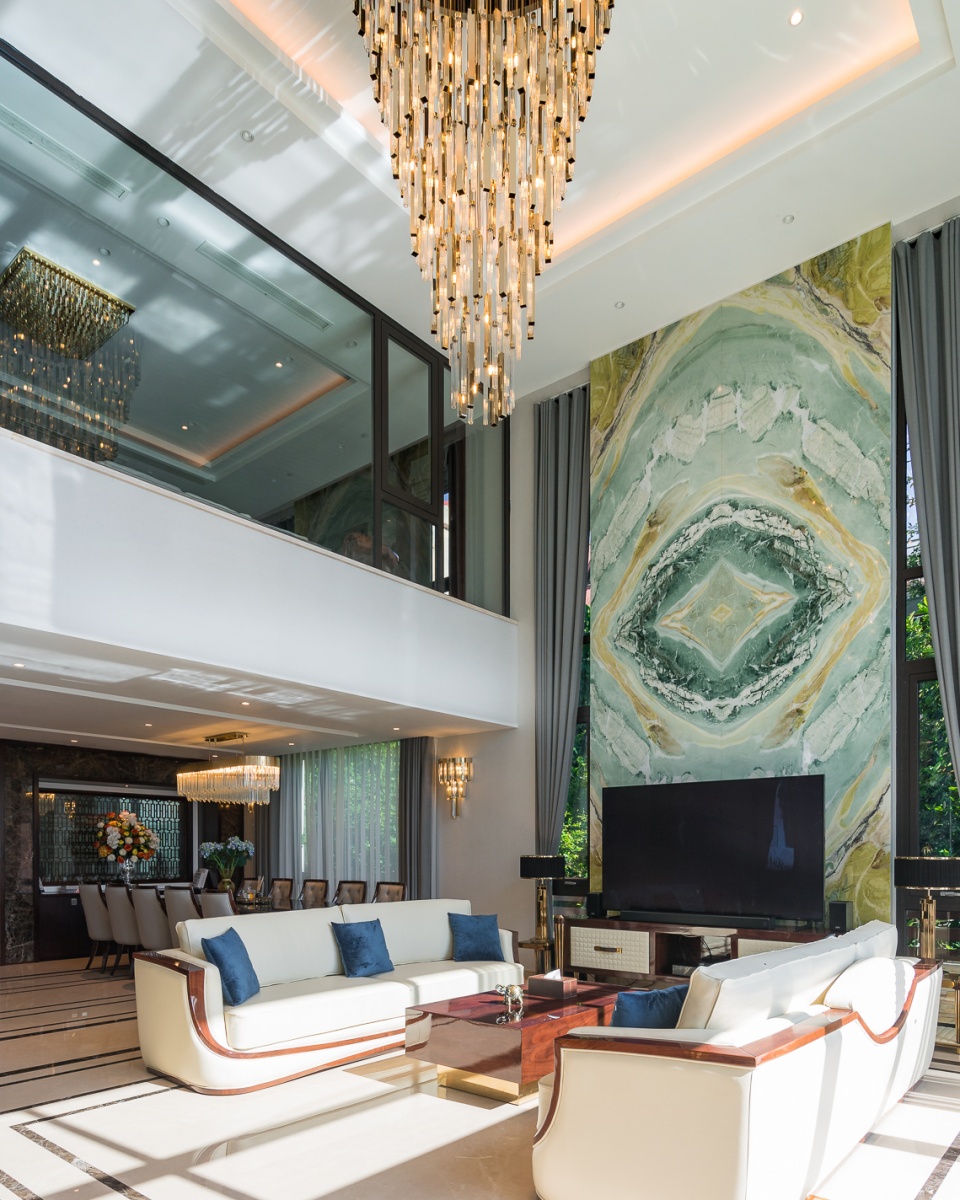 The Wow Light Fixture. Blaze Suspension is ready to style and create an impact on a luxurious living room. Featuring 2,7 meters high, it is composed of 7 layers of more than 500 single-hanging pendants.
More is more.
Break free from neutral solutions. Following the principle of maximum effect, and minimum rules, this vigorous and extravagant suspension is here to leave guests gasping and wondering.
Enjoy a lovely cup of coffee on your large lounge sofa, under the beautiful vibes of the sea and sun of the Mediterranean ocean entering through your space and shining bright to the magnificent aura of the Blaze Suspension.