Noir Décor Ideas
---
It's common sense that black never goes out of style. You can combine it with everything and it will always look sublime. So, Castro decided to prepare a guide to the best lighting designs and furniture made to live in that will certainly fit into your projects if you're working on a noir project at the moment.
To achieve the marvellous combination of gold and black, we suggest the Maeve Suspension. Inspired by the warrior-queen Maeve of Ireland, in this gold-plated hammered brass structure, delicate Crystals are also individually assembled by hand at the bottom of the lighting suspension, turning into the perfect choice for this type of project.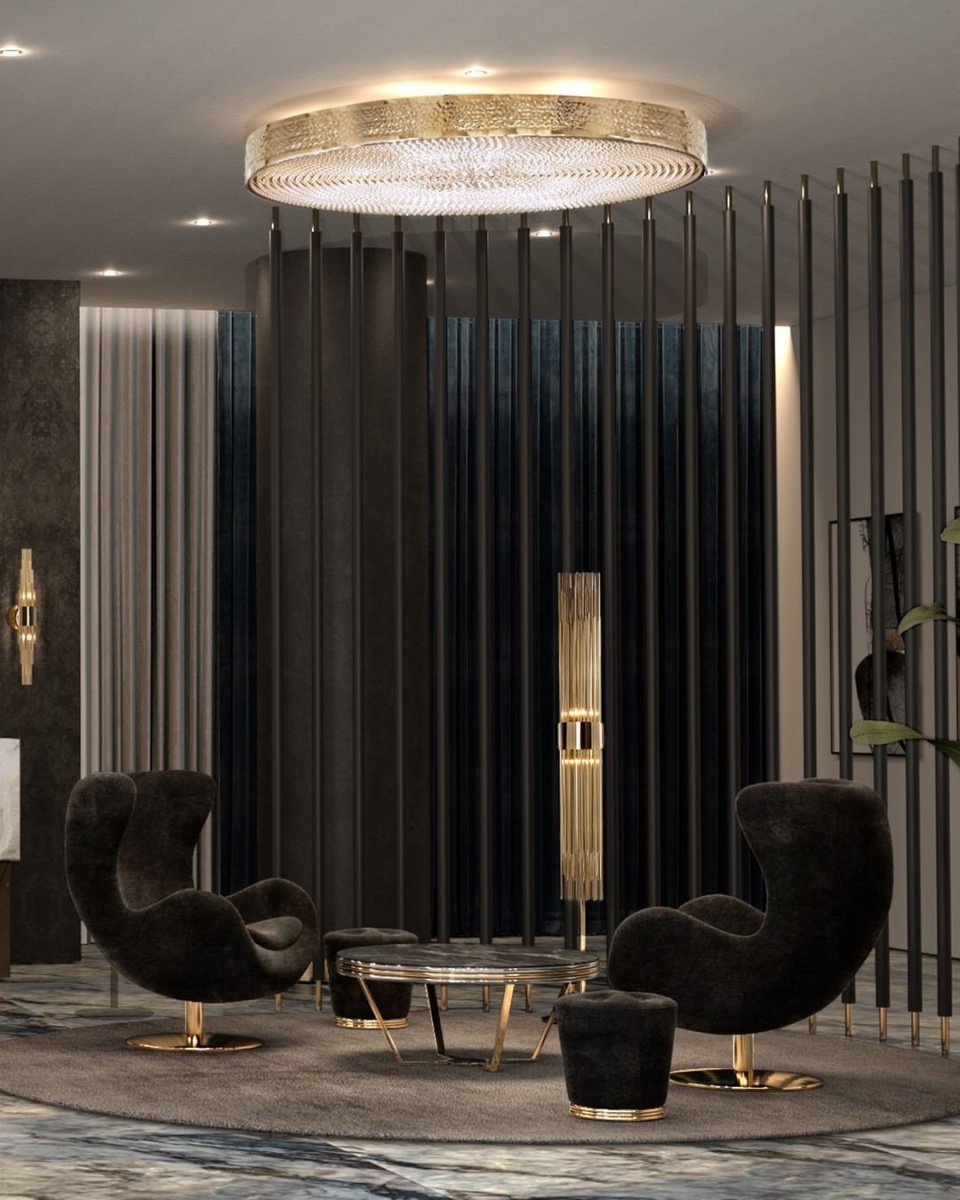 Also, the Grace Stool, which you can customize to better fit into your noir project. Grace is an accent furniture décor to provide a luxurious statement to the interior. Its design in dark shapes carries the same beautiful name and charm that transform any living space into an outstanding one.
One of the brand's newest lighting pieces, the Arcade Pendant, can also be an intriguing lighting suggestion for a blackish ambiance. Gold-plated brass, combined with mesmerizing glass, provides an aerial atmosphere full of bright and playful shooting amber light. Perfect for opulent staircases or to complement sophisticated furniture components, this pendant light brings sensuality, a contemplative attitude, and openness to any space.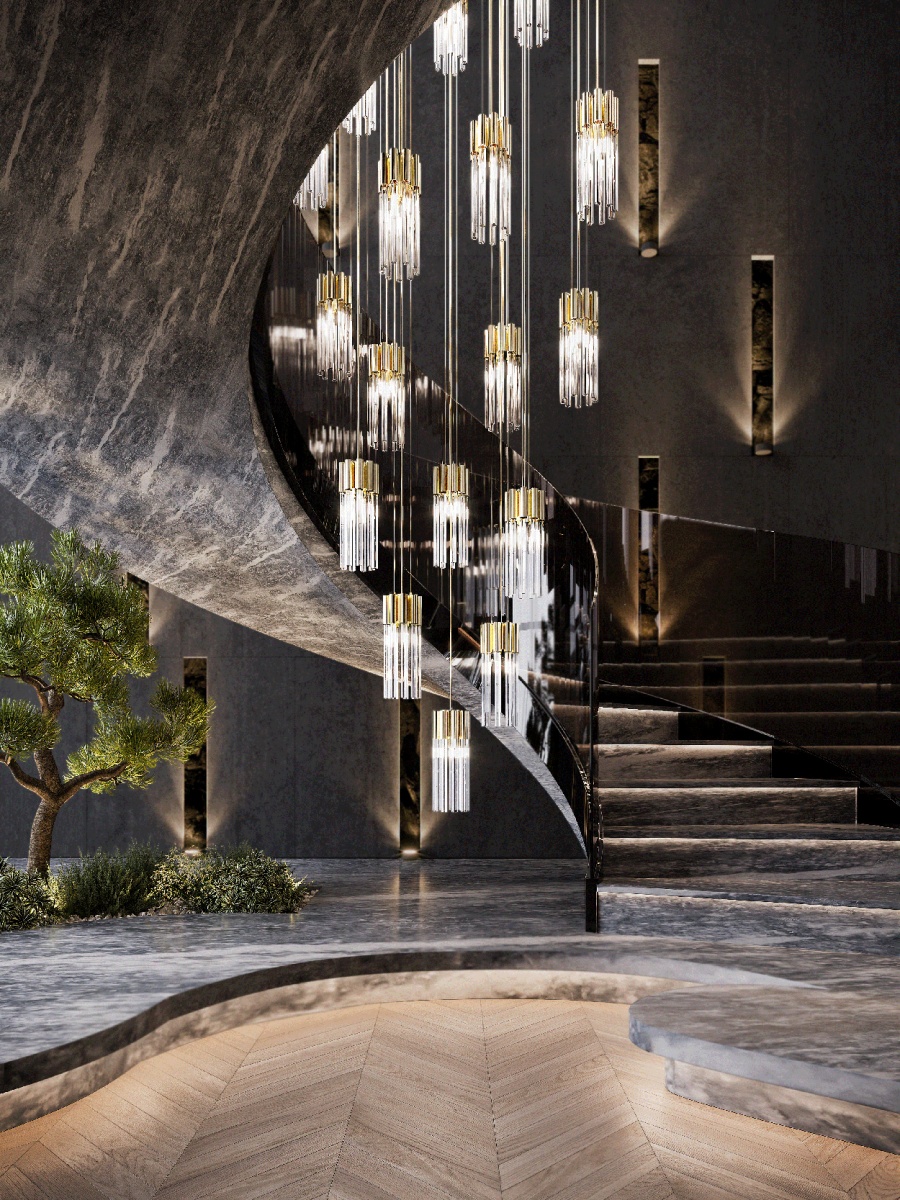 Another bespoke furniture piece that fits perfectly in this type of darker environment due to its contemporary style is the Walter TV Console. This piece features functional shapes, balanced asymmetry, and the favorite materials of every interior designer - brass and glass. The modern Walter TV Console is the perfect fit to include in a living room area or an ample office. Assembled by Castro's craftsmanship experts, this design piece can be custom-made to suit your space.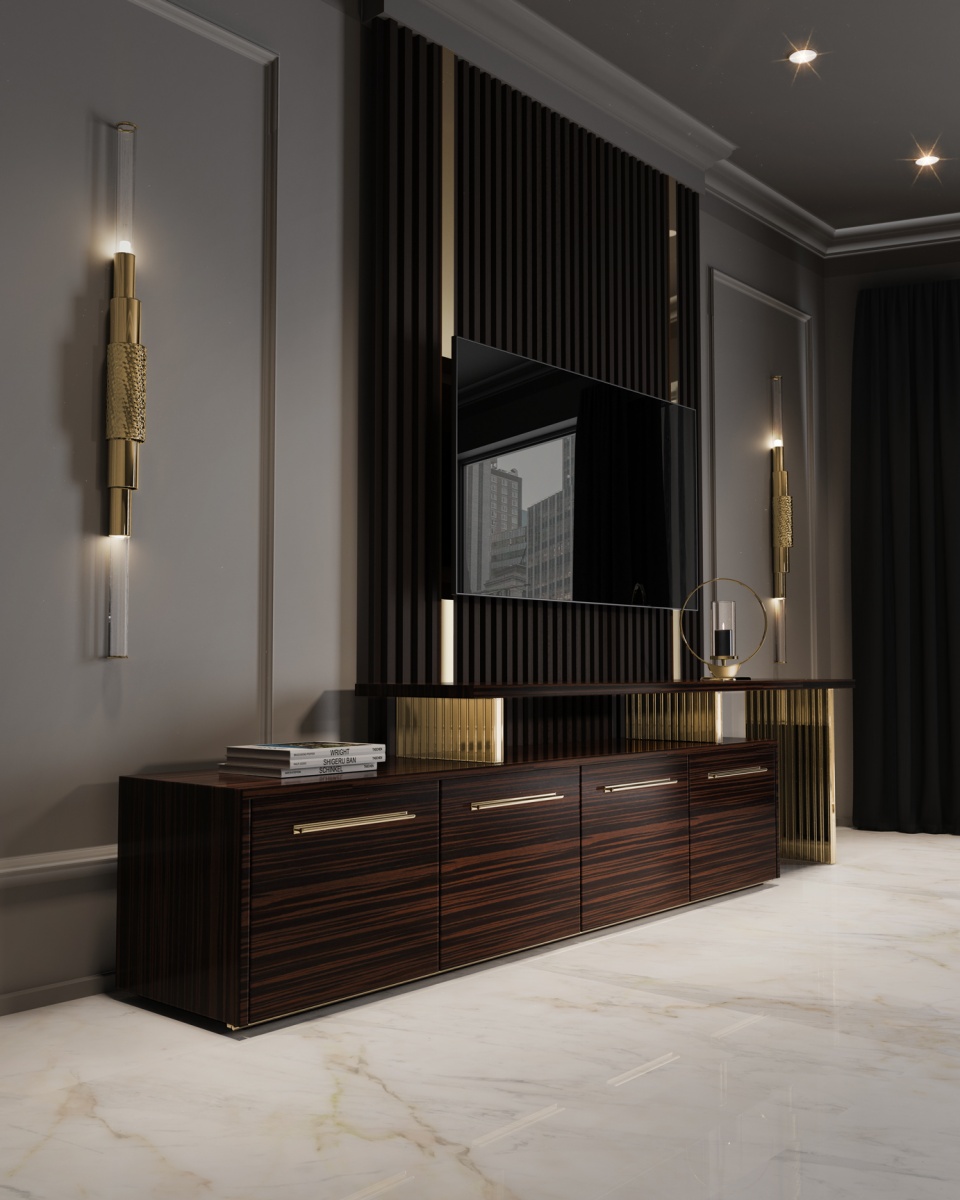 We couldn't talk about noir ambiances without mentioning Castro's ex-libris – the Rolland Suspension. This suspension is to cherish the synergy of noble materials with playful geometry. Having a structure of brass and two rows of crystal glass, this timeless design perfectly combines the two high-end materials in a free-flowing yet luxurious way, providing a modern and more minimalistic look.
Perfect for either a residential or commercial noir interior design project.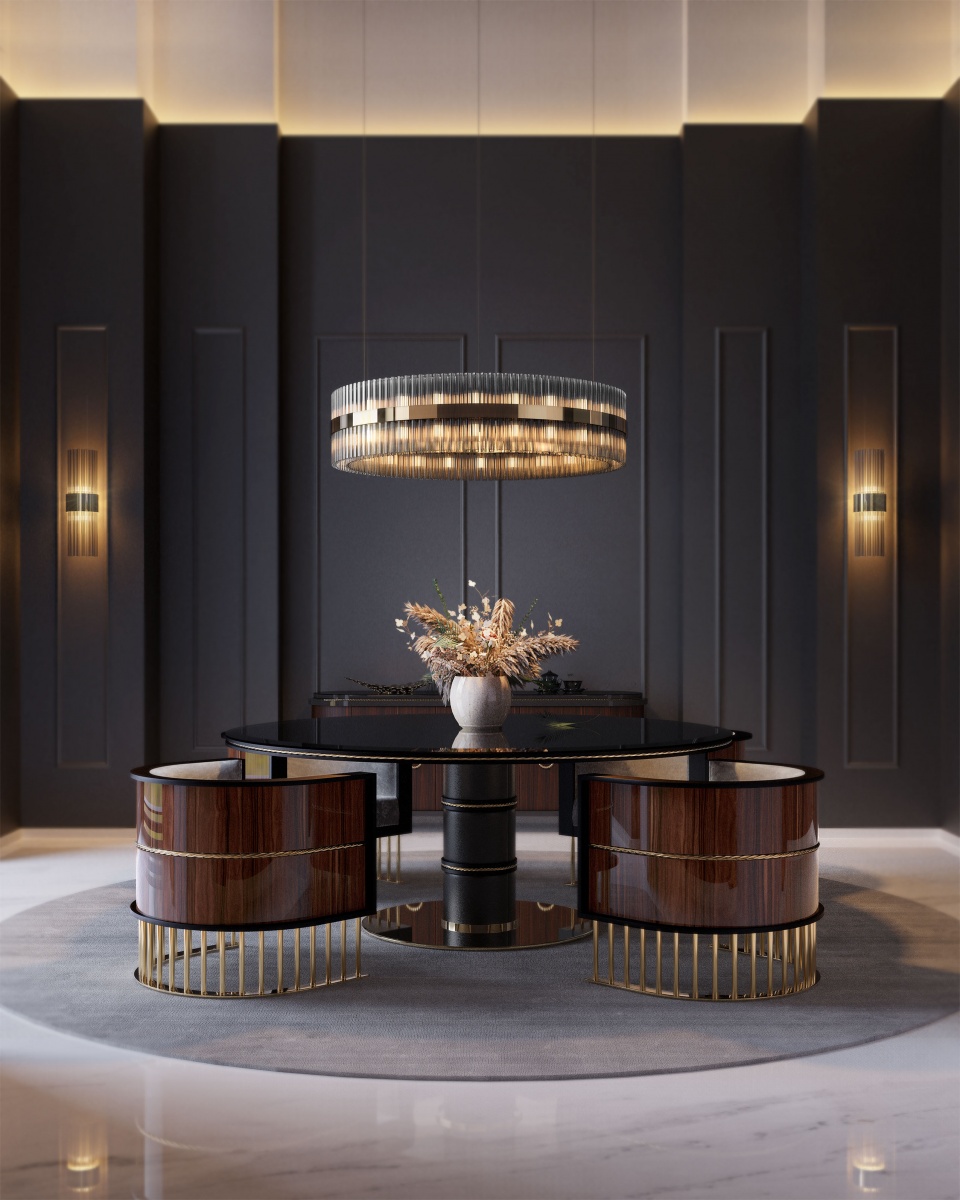 Finally, we suggest one of Castro Interior's newest upholstery pieces – the Harp Chair. The artistic design idea was rooted in the elements and shape of the harp, as the chair's legs resemble the golden strings. The gold-plated brass tubes on the backrest reveal the delicacy of this majestic instrument. The white velvet of this chair will bring the right balance to your noir space.
You can couple this elegant chair with Eléa Dining Table to set up an exquisite dining room to receive all of your guests.