Nature Meets Furniture Design
---
Earlier, we presented you with the lighting designs where nature inspired our incredible designer to create beautiful masterpieces. Since their imagination and creativity have no limits, they also needed to bring the Biophilia trend into Castro Interiors.
The following designs we'll present to you aim to bring the beauty you can find in nature and comfort, elegance, and liveliness indoors.
This simple yet classic home accessory was named for its repeated gold-plated brass shapes overlaying the oval base. You can use the Pattern Basket for various ends by bringing the incredible forms of a bee hive inside your home.
Take your dining table décor to the next level and use Pattern Basket as a fruit holder. You can also use it for other purposes once it is a genuinely luxurious decorative piece that blends shades of elegance and is perfect for any interior space your interior décor imagination allows.
This stylish lifestyle decorative piece can be the final touch that brings a distinctive and unique identity to a luxurious home.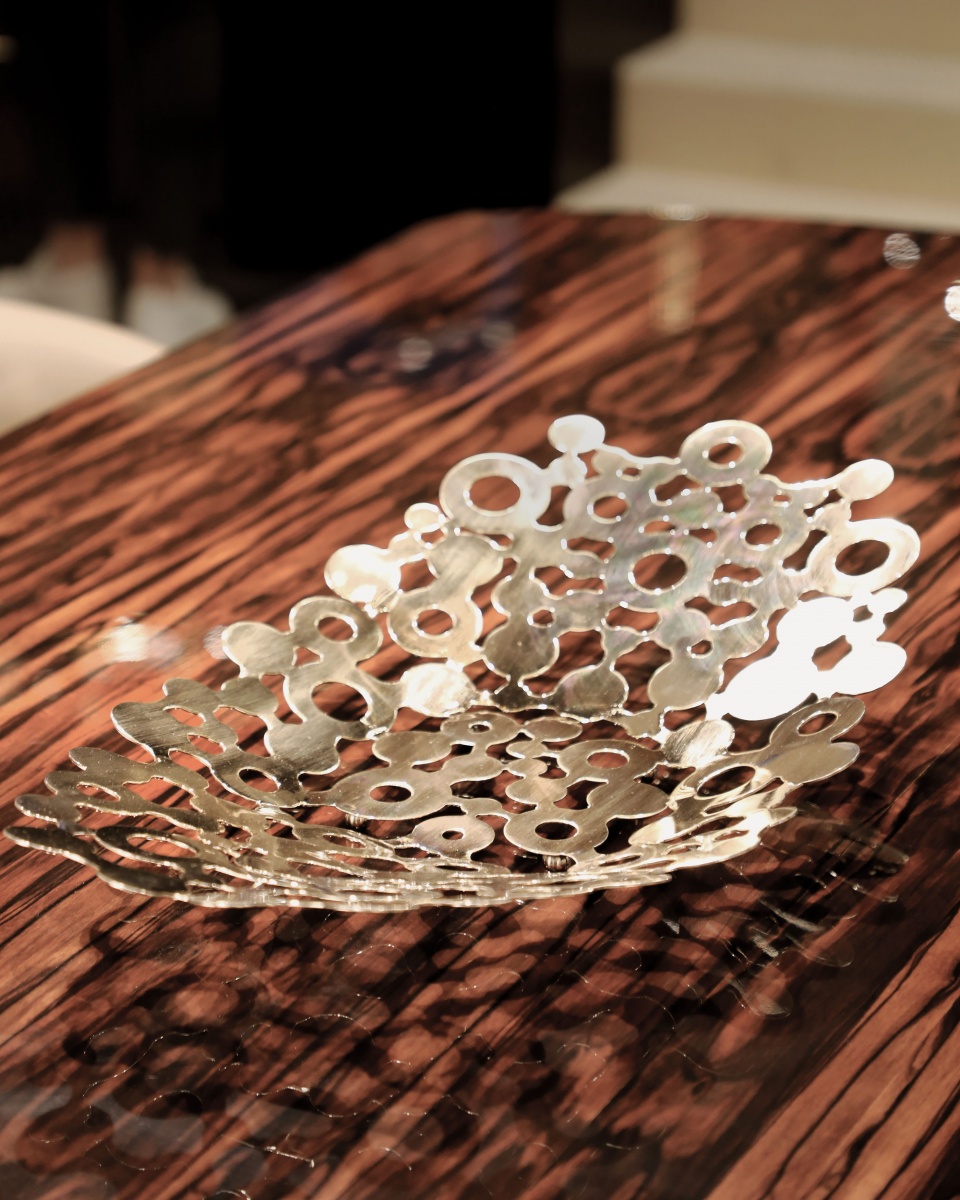 Gianna is a diminutive of the feminine version of the Italian name Giovanni. This center table implements the three favourite elements of every interior designer: brass, wood, and marble. This table is an exquisite center of attention and can transform each scenario into an inviting space.
Having a solid brown colour, it brings indoors the wetland so characteristic of cold and rainy winter days. If you're an autumn/winter type, this is a must-have center table on your projects!
Gianna is a table that is an exquisite center of attention and can transform each scenario into a charismatic space.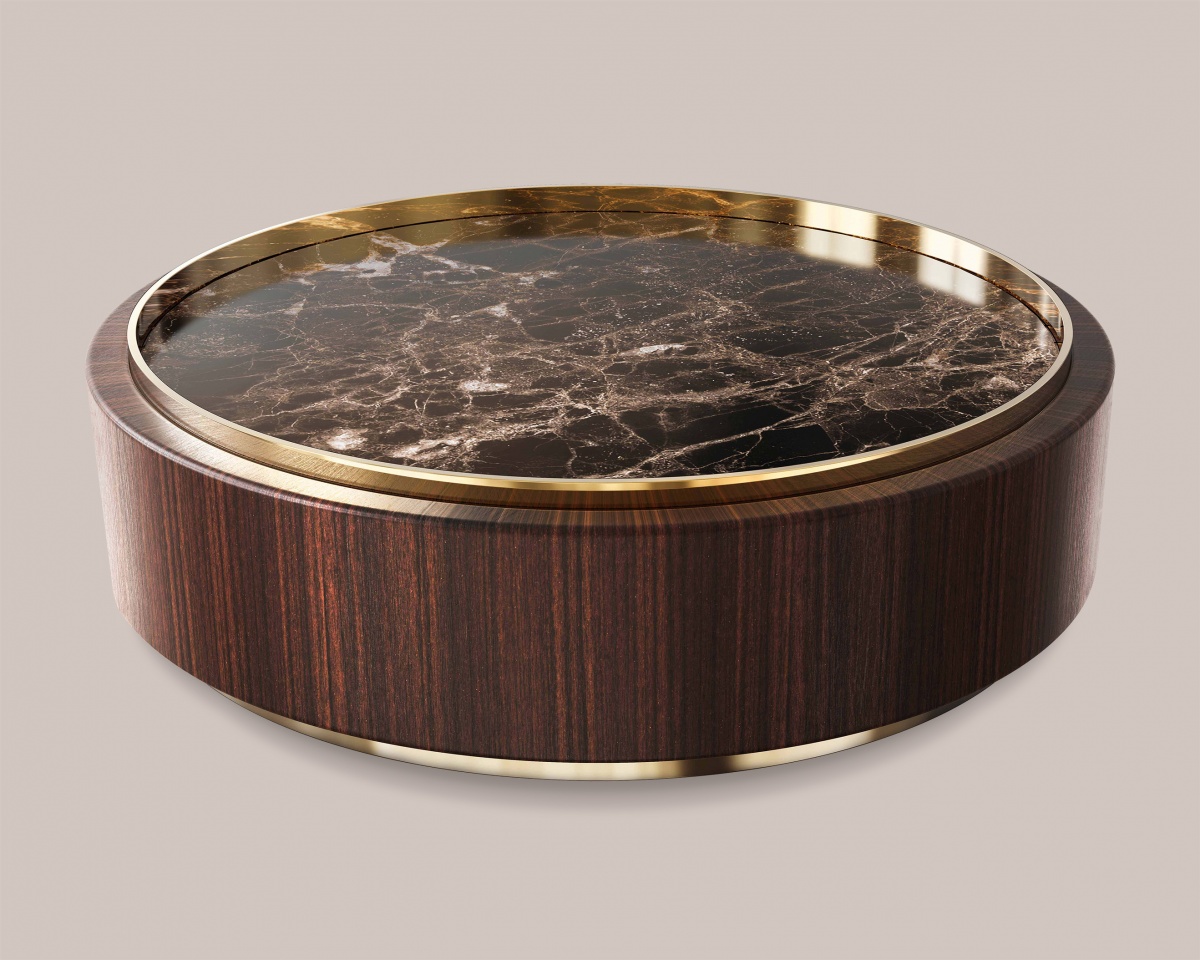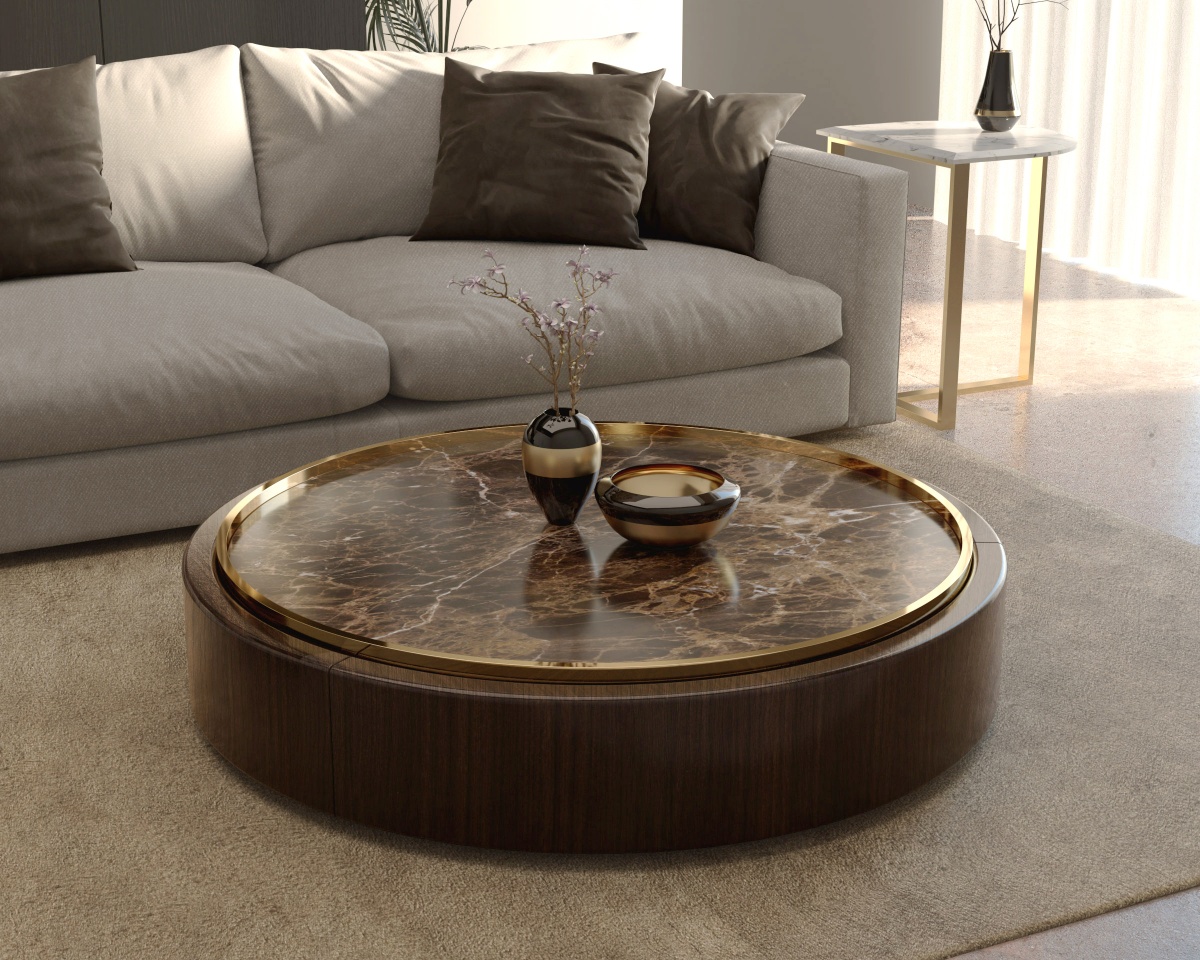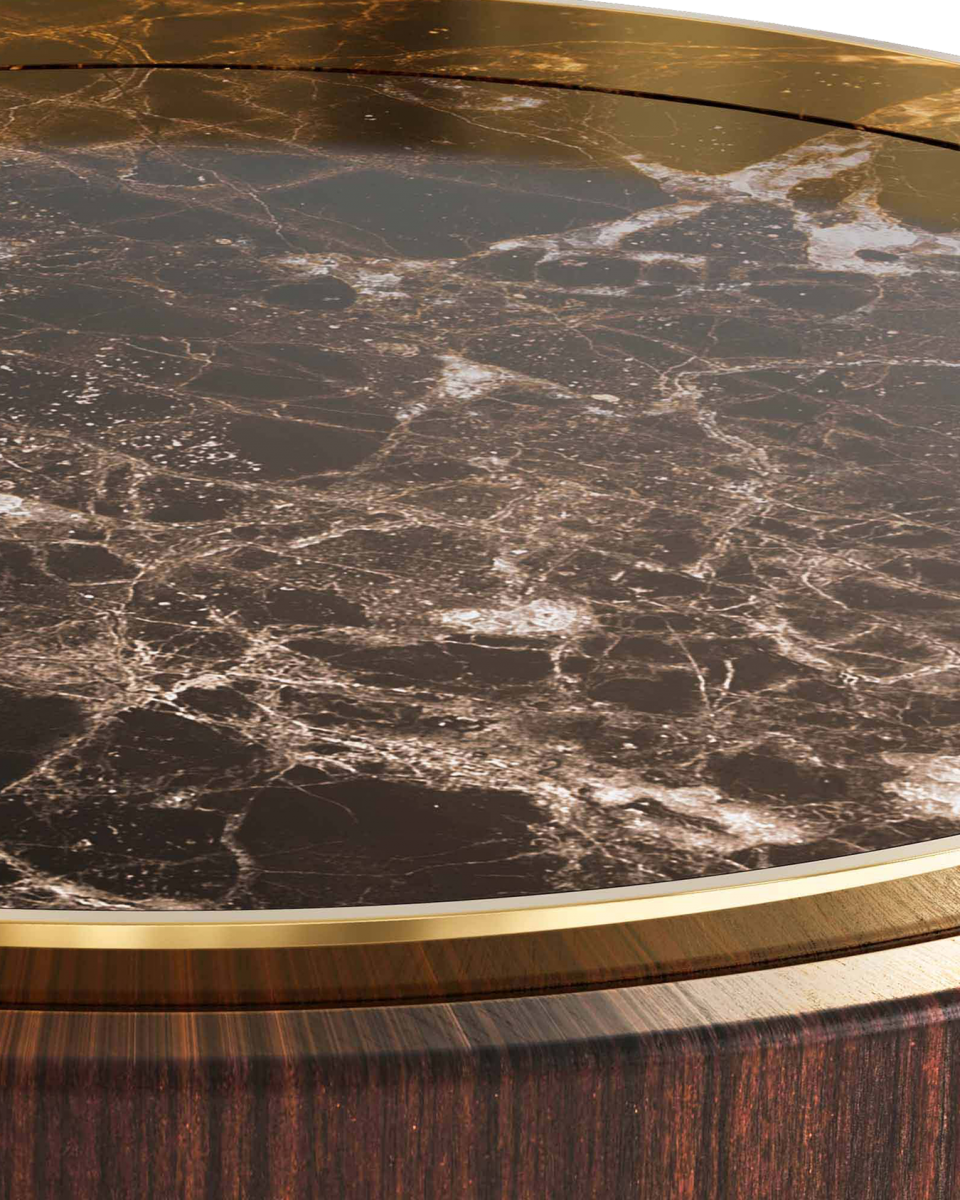 If the word Safari rings a bell in your head, you read the previous article! Marie Chair Safari Edition emerges from the fusion between one of Castro's most wanted furniture – the Marie Chair – and one of the newest Lighting collections.
This majestic dining chair was designed to be contemplated and harmoniously allied to an elegant composition with other pieces of the Safari Collection to bring the animal world to your dining room.
Nonetheless, if you prefer another organic collection on your interior design project but want to bring some elements that take you to the Savanah, the Marie Chair Safari Edition would be a perfect choice.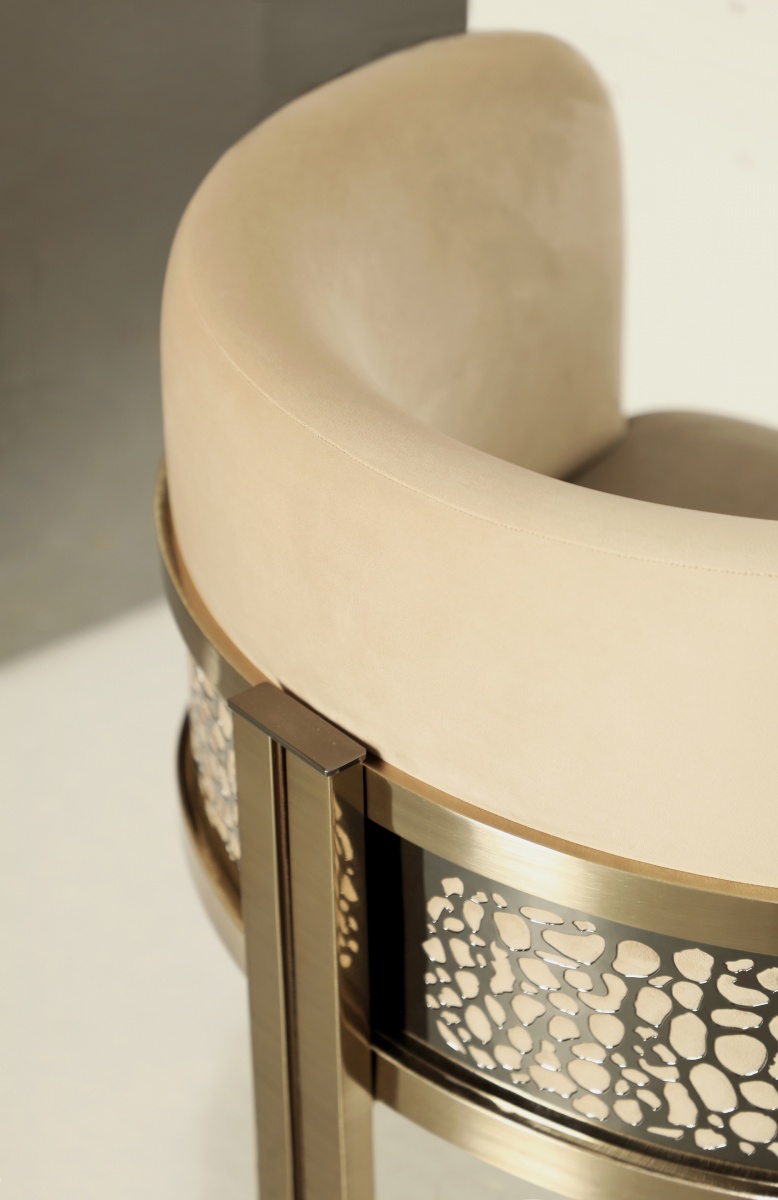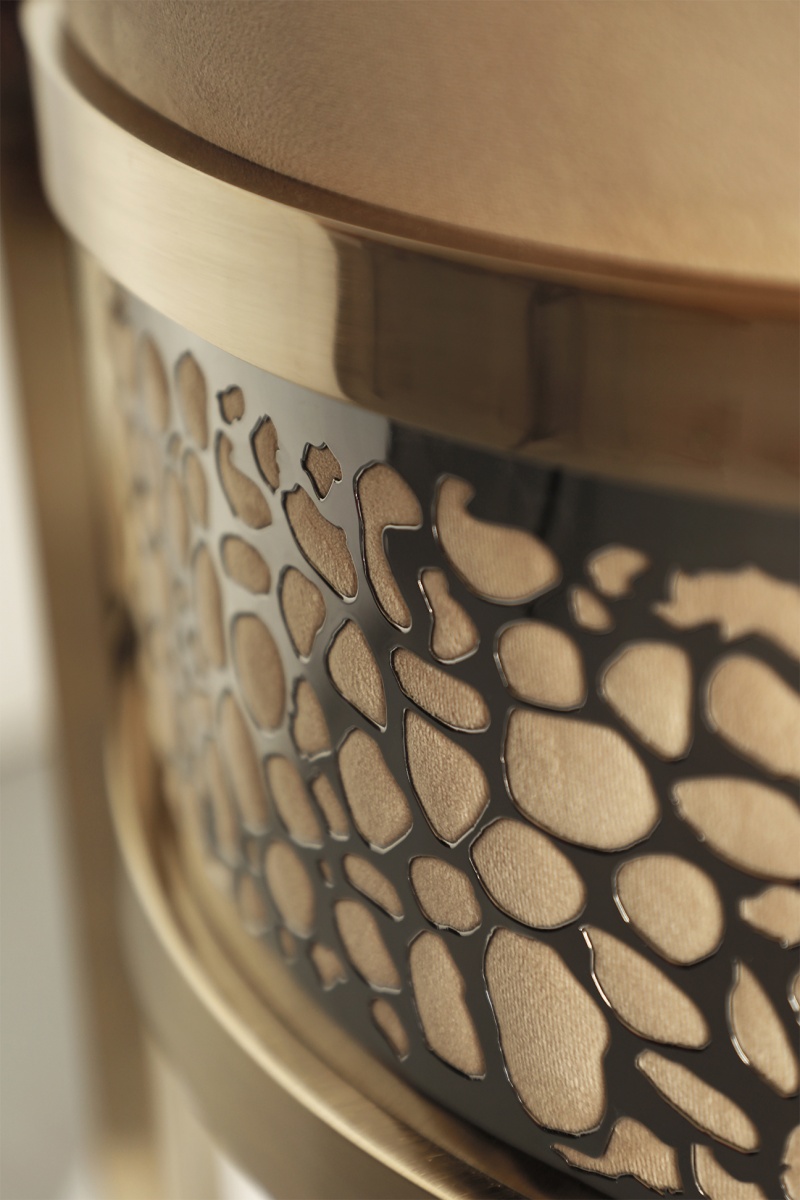 Another branch of the Marie Collection it's the Marie Center Table. A more straightforward Center Table, when compared with Gianna, once her composition is only brass and glass, but as magnificent as any other.
The news is that Marie now has a version that allows you to change the traditional glass top for a Green Guatemala Marble one. The combination of materials from this table is the ideal recipe for perfection and sleek design, turning Marie into a desirable layout.
So, if you want to get lost in all the details, this Guatemala Marble addition can bring to your interior design project by bringing the right amount of forest to your design.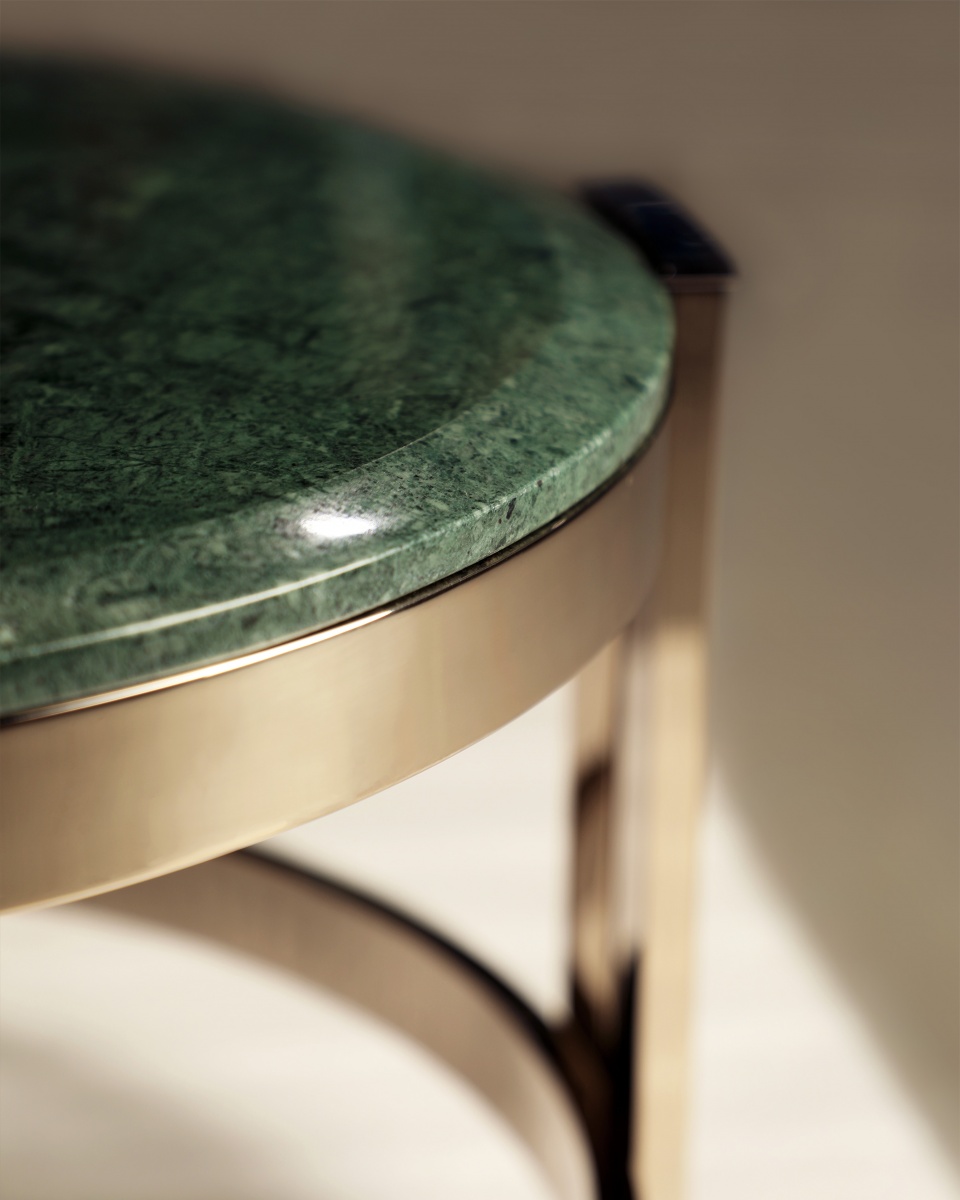 A stunning modern furniture piece like Carlo Armchair was designed with serene days in mind, conveying the atmosphere of sensual, hypnotic, and cosy chic for ultimate comfort and relaxation.
One of Castro's most fascinating and comfortable designs is now available in a Green Olive colour, making it ideal to combine, for example, with the Marie Guatemala Table, in a more forest-inspired living room.
Carlo Armchair is an exquisite welcome escape wrapped in a spellbinding furniture design that brings your dream living space to life.