Fall-Winter Interior Design Projects 2022-2023
---
As the temperatures drop and the joyous winter festivities begin, many interior design experts and home décor blogs have set up the trends for the 2022-2023 fall-winter season. These centered on the resurgence of bringing nature inside and the desire to use more sustainable pieces. Homes become more self-assured and joyful for the season, with pronounced retro influences and a twist between calm and bold color patterns. Having these aspects in mind, Castro team made a curated selection of interior design projects that fit the mood.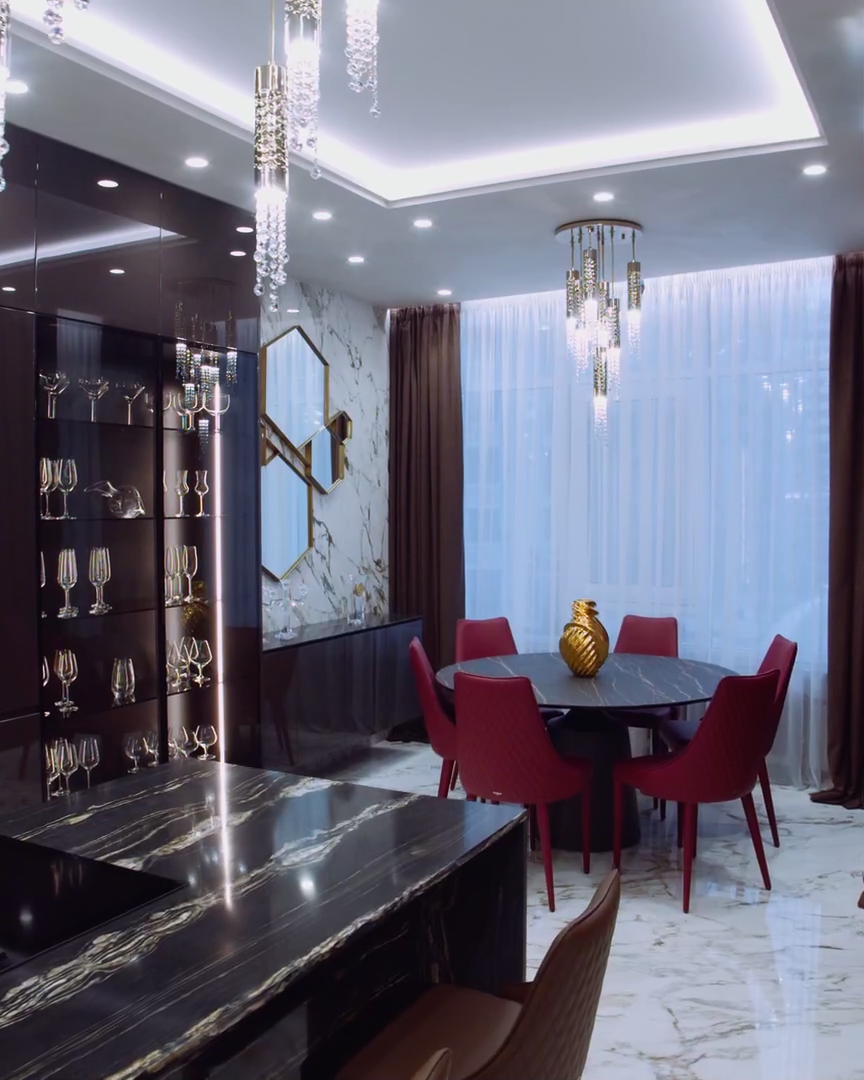 Interior Design Project by Alexander Bond
This space design by Alexander Bond, a multidisciplinary interior designer from Ukraine, has managed to provide the world of interior design with this mesmerizing kitchen that fits the spirit. Marble floors and walls, featuring white and black colors, allow a sophisticated sense of the area. World-Class premium furniture coincidently and luxurious lighting boils the room to make it both unique and chic.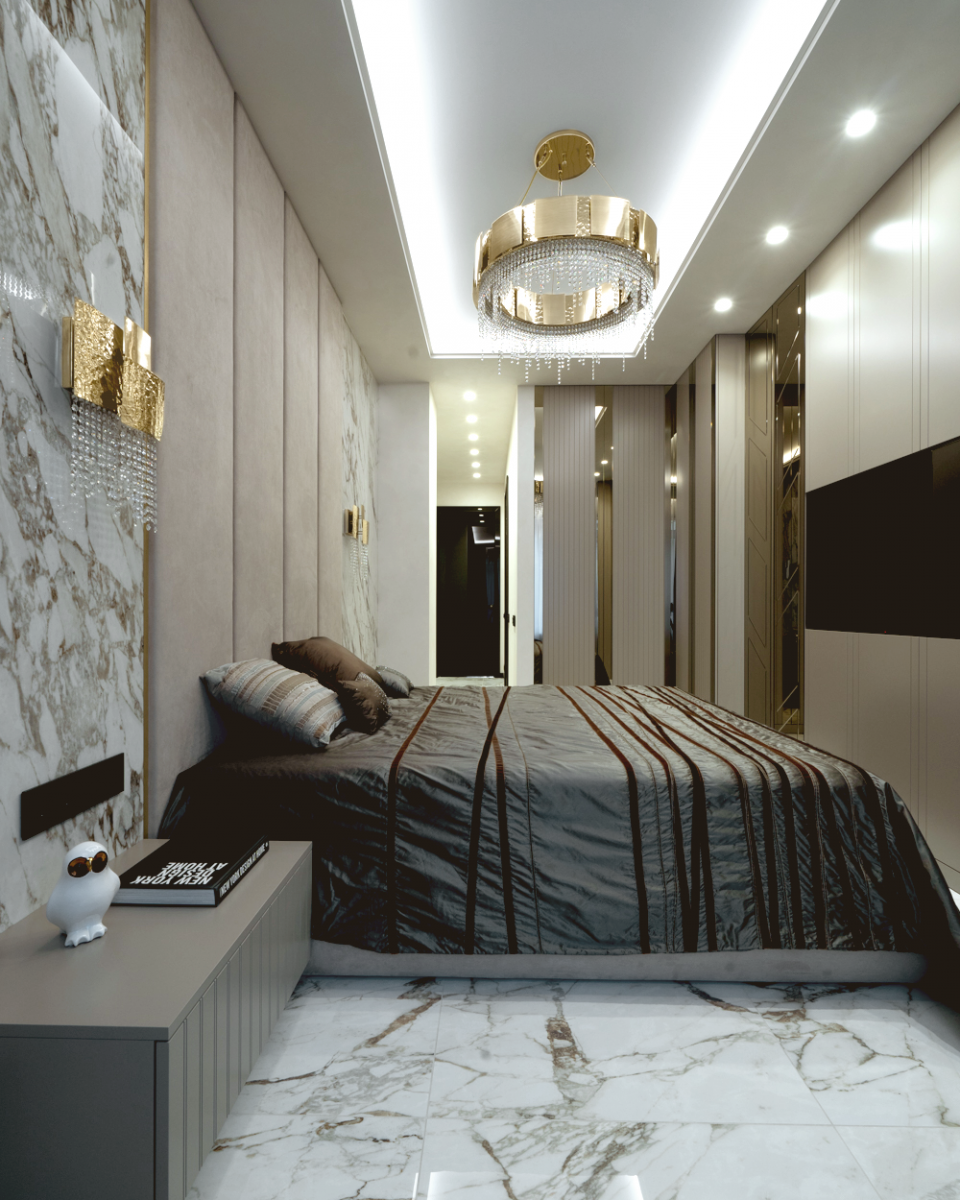 Interior Design Project by Alexander Bond
Golden lighting fixtures are one of the most trendy elements for the season, especially for bedrooms. It is essential to emphasize the details of each one to keep the symmetry. Combine several light sources at different levels. Pay special attention to the lighting scenario for this room. Owners can easily create a different atmosphere depending on the situation - for rest, reading, or work.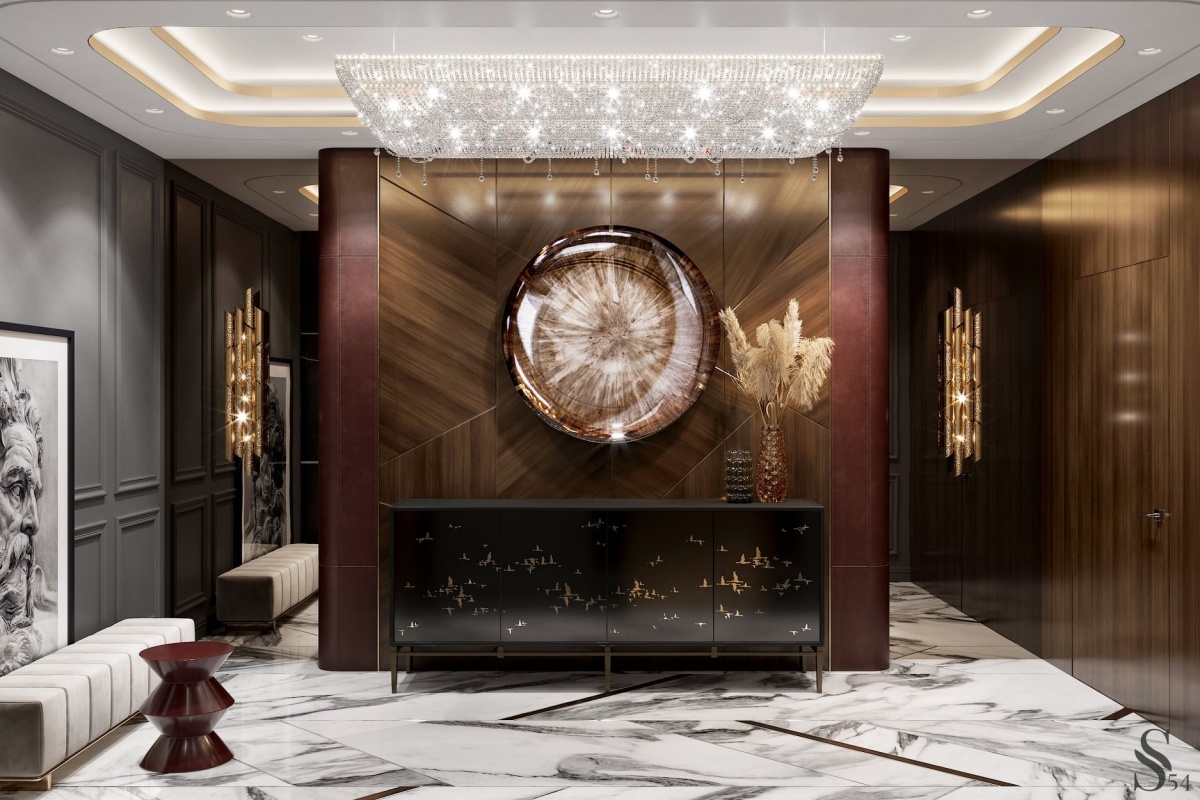 Interior Rendering Project by Studia 54
Studia 54, a famous international studio from UAE, Dubai, known worldwide for inspiring many décor aficionados and architects, is already providing many home interiors with autumn-winter vibes. The mix of dark scheme colors to white marbles, provides the guest a sense of power and luxury. The golden details from the Triumph Wall Lights co-existing with the large crystal chandelier complete the room by making it both vibrant and imposing.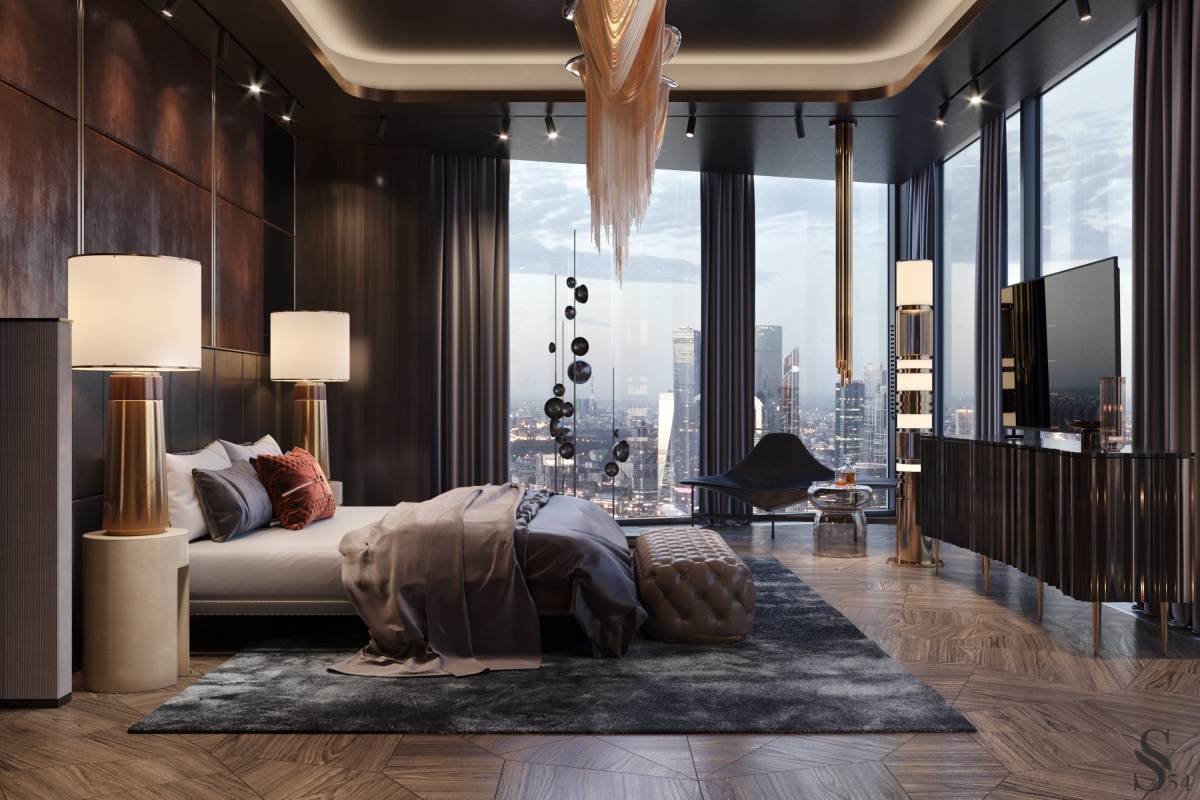 Interior Rendering Project by Studia 54
What are the main criteria for such an interior and how can you achieve this atmosphere? We always rely on three primary components that reflect our unique style and integrated approach to creating a new lifestyle. These are deep natural shades and textures, built-in AC to keep you warm for the season, sound systems, minimum obstructing elements, and plenty of rare realistic materials.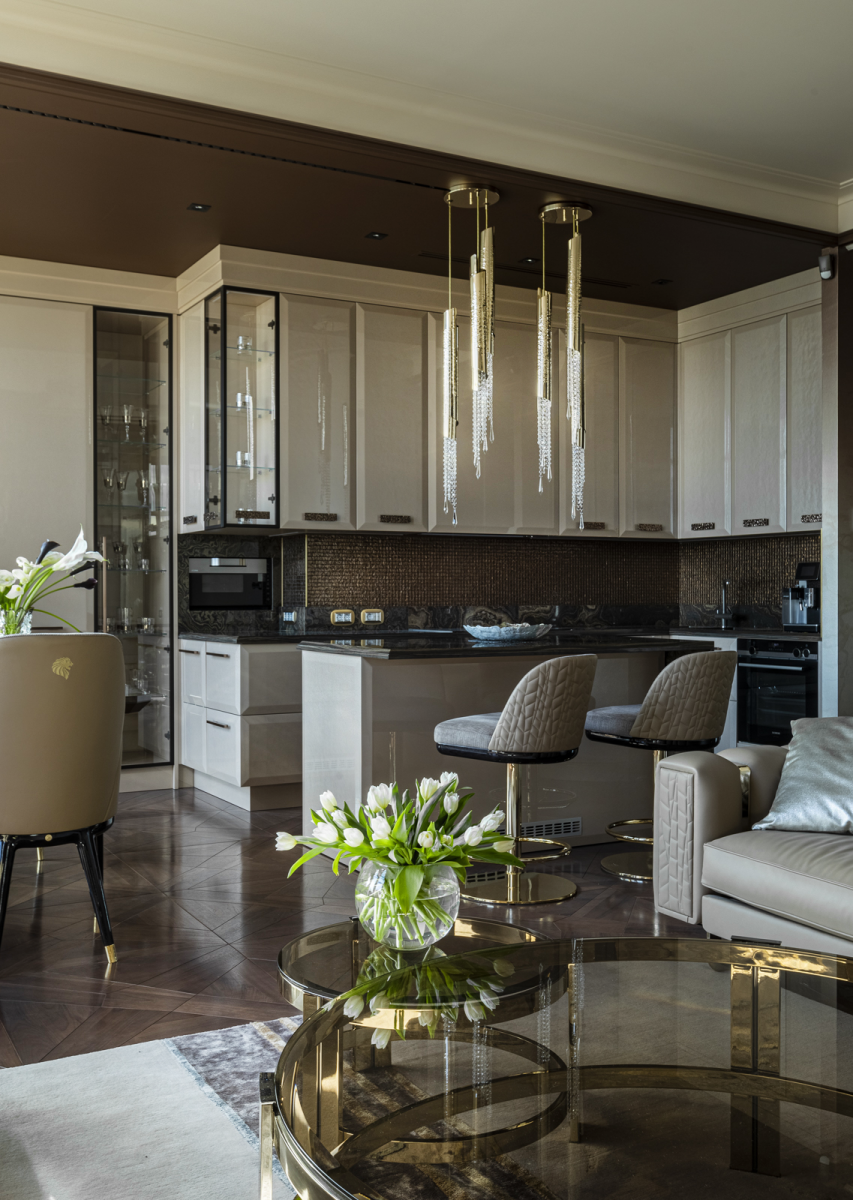 Interior Design Project by Marina Putlovskaya
"A dream come true" luxurious interior project designed and decorated by Marina Putilovskaya, a talented interior designer. It features a fabulous living space that reflects a fusion of contemporary functional style and classy elegance. Avolto Suspension and Marie Center Table were the selected pieces to incorporate this gorgeous area. As mentioned above, the integration of nature into our homes is visible. The use of flowers often ends up giving an airy, natural look.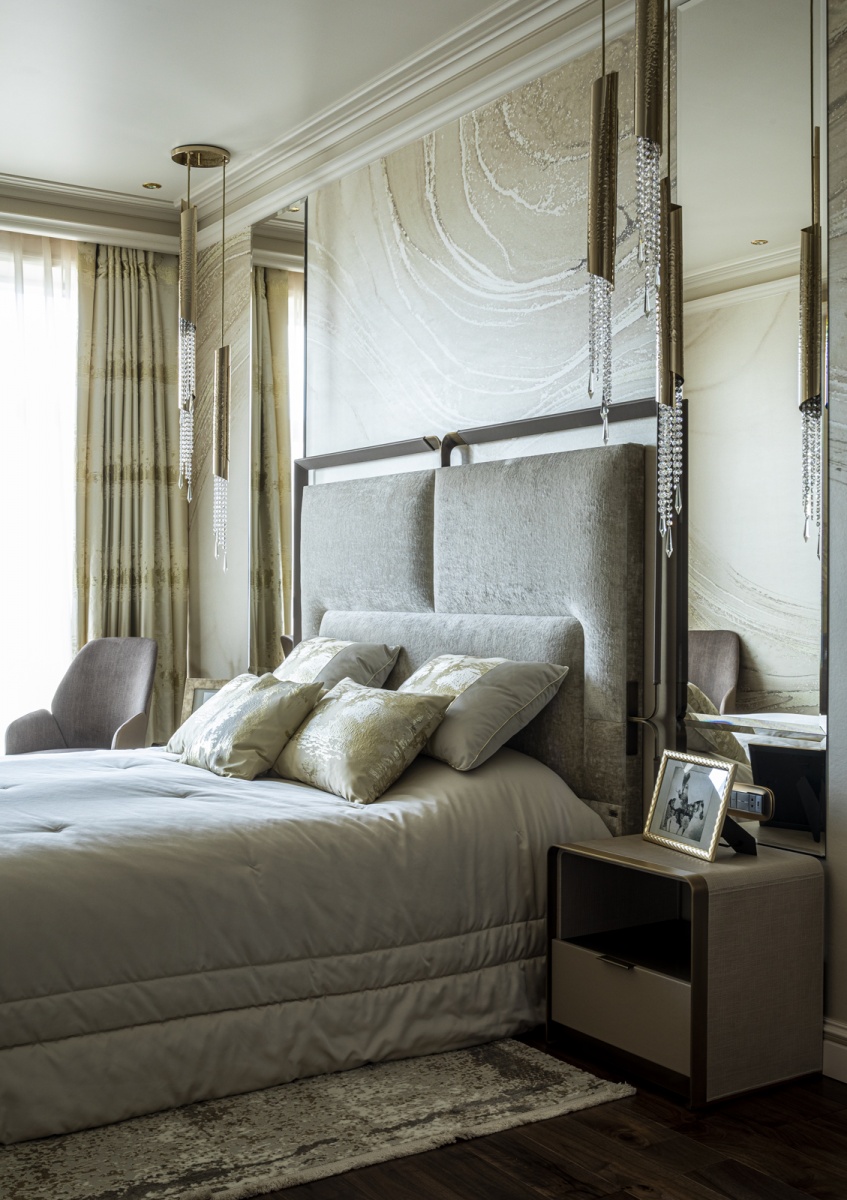 Interior Design Project by Marina Putlovskaya
Pendant lights near the headboard create diffused light and a cozy atmosphere, while you can save some space on the bedside tables. Ceiling spots provide brighter and more directional lighting.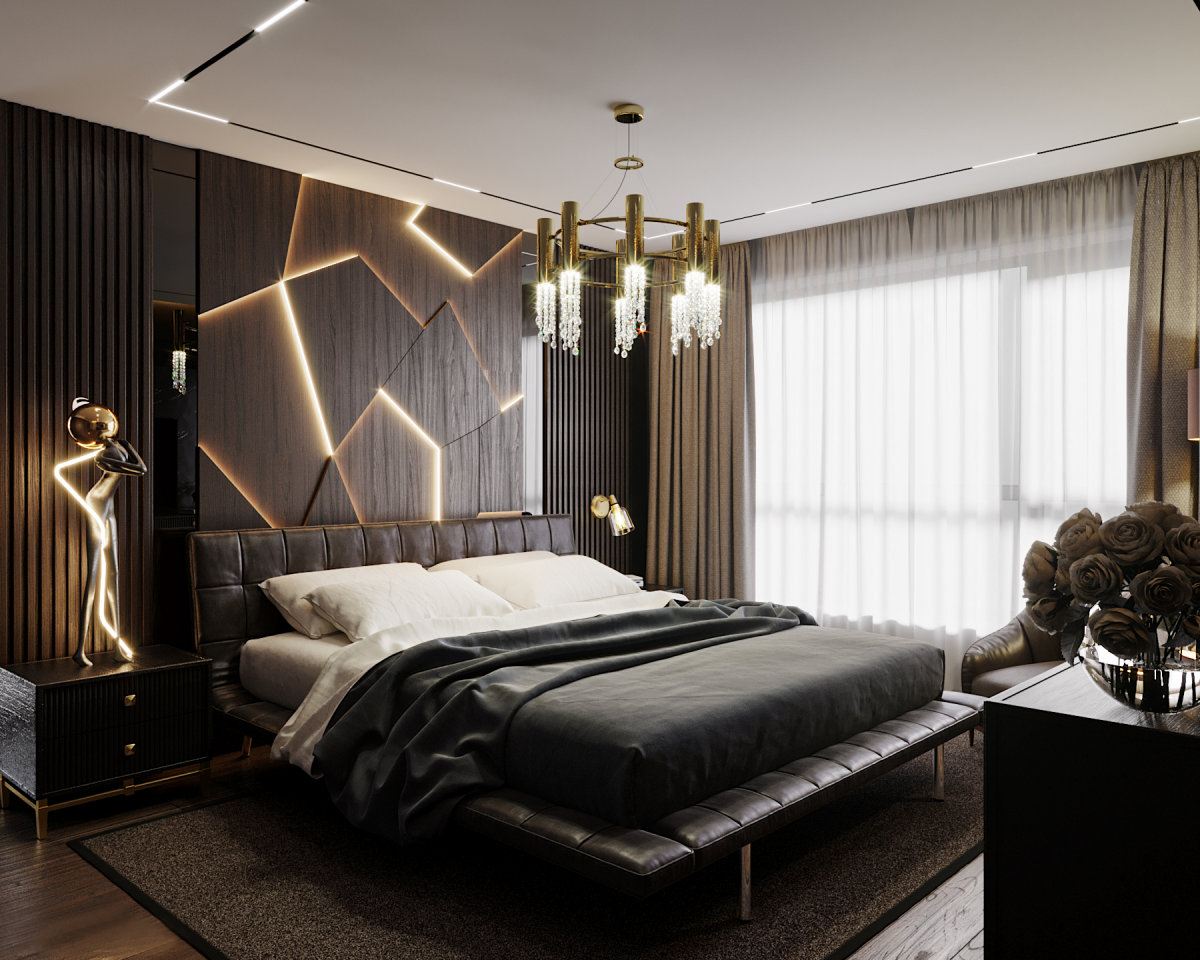 Interior Rendering Project by Hamada Ashraf
In this bedroom, dark tones blended with golden details are a combination that will always do its magic. It reveals extravagance and a luxurious feel. This area design, a magnific rendering project by Hamada Ashraf, features Safi Suspension allowing a twist between contemporary and classic. The sharp polished lines of the wall silhouette infuse the space with hints of modernity, while the statue adds a sophisticated touch to the dressing table.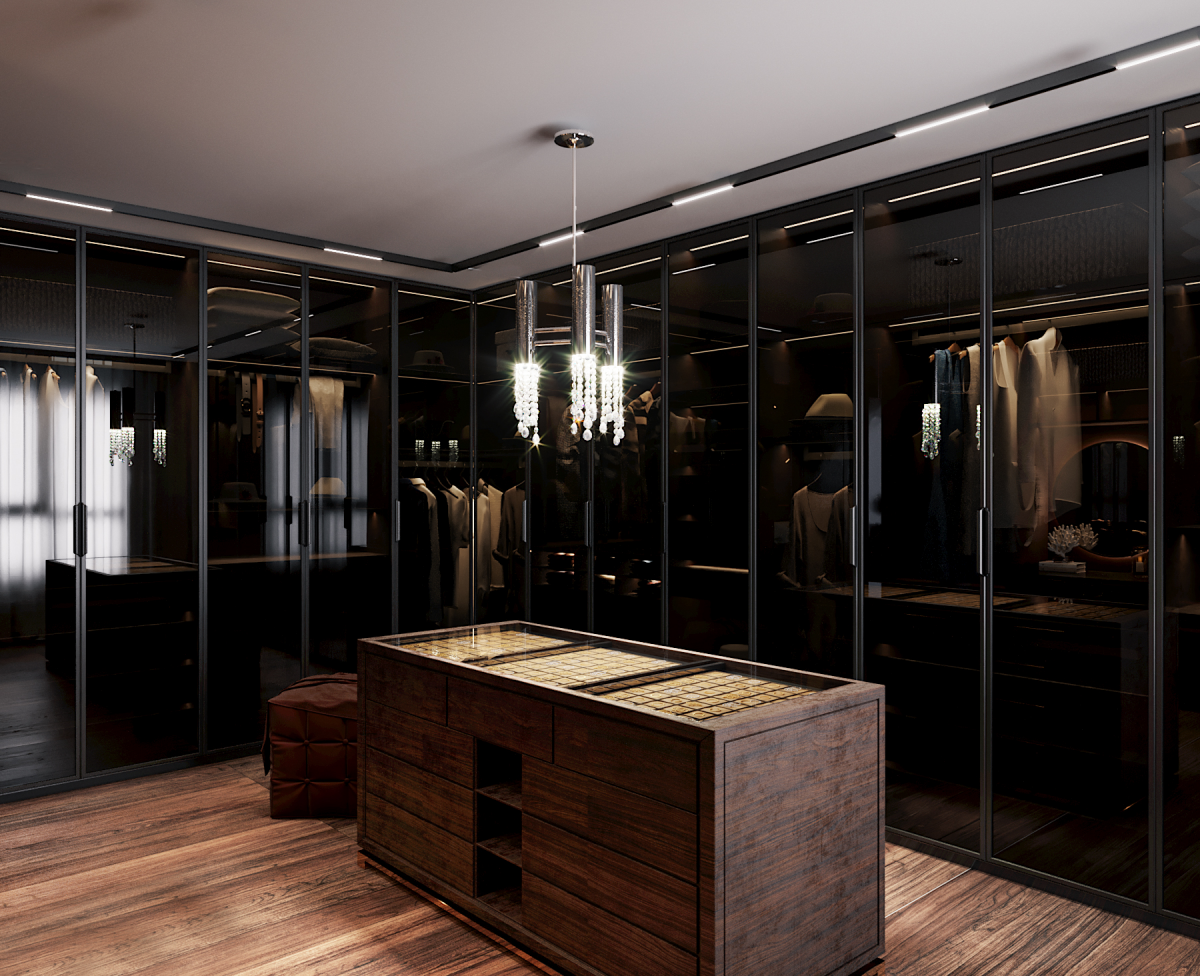 Interior Rendering Project by Hamada Ashraf
The dressing room combined with the above room has different characteristics. The wooden floor mix with the black glassy wardrobes combines tremendously well with Safi Suspension.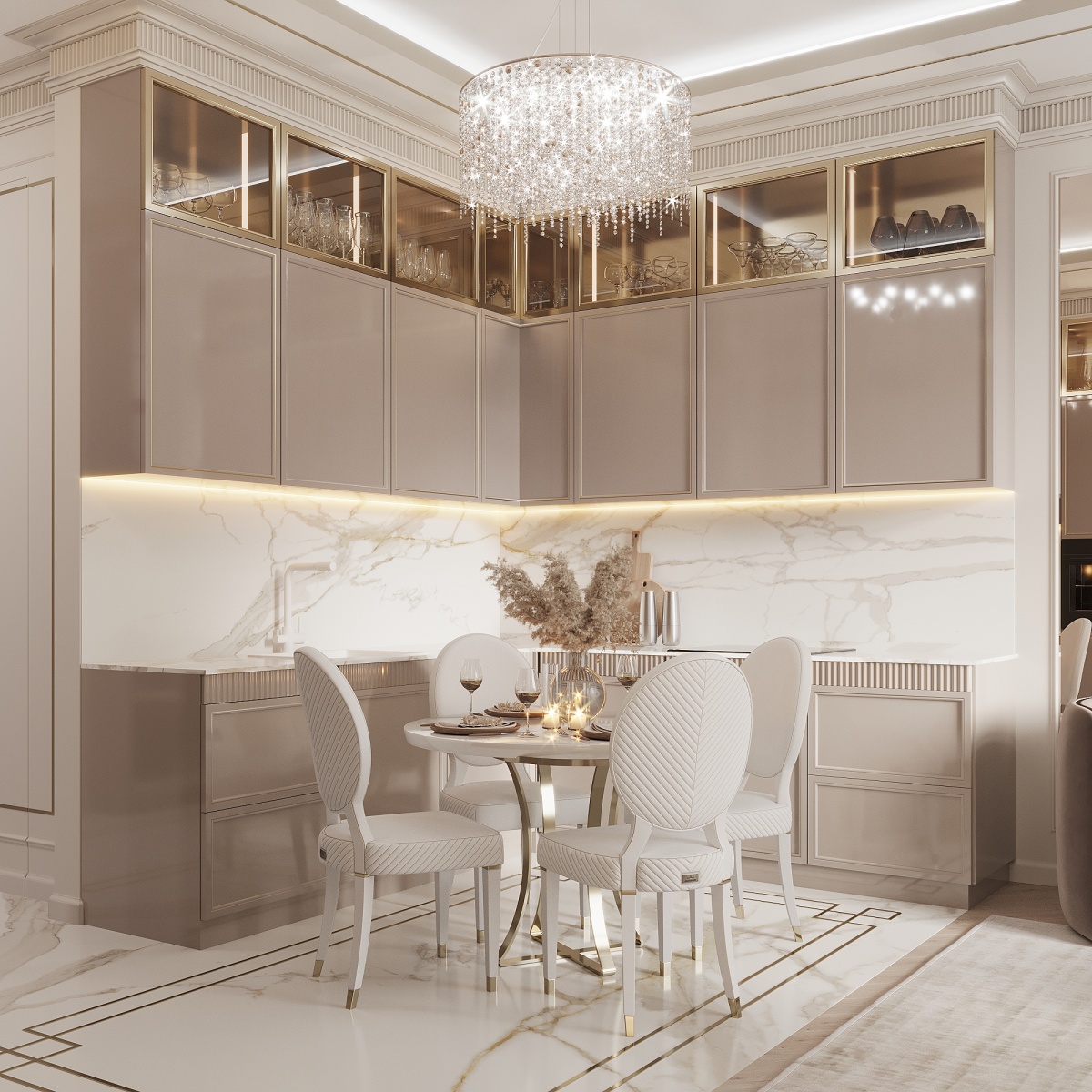 Interior Rendering Project by Andrey Savelov
Not every room needs to have a darkish sense. If you are looking to design a room with brighter, clear tones and still look fashionable to keep up with the tendencies. This dining-kitchen inspiration is a good reference. This sparkling white cuisine features golden brass details mixed with a magnificent clear marble. Varsovia Suspension here makes the perfect crystal chandelier to decorate any kitchen island.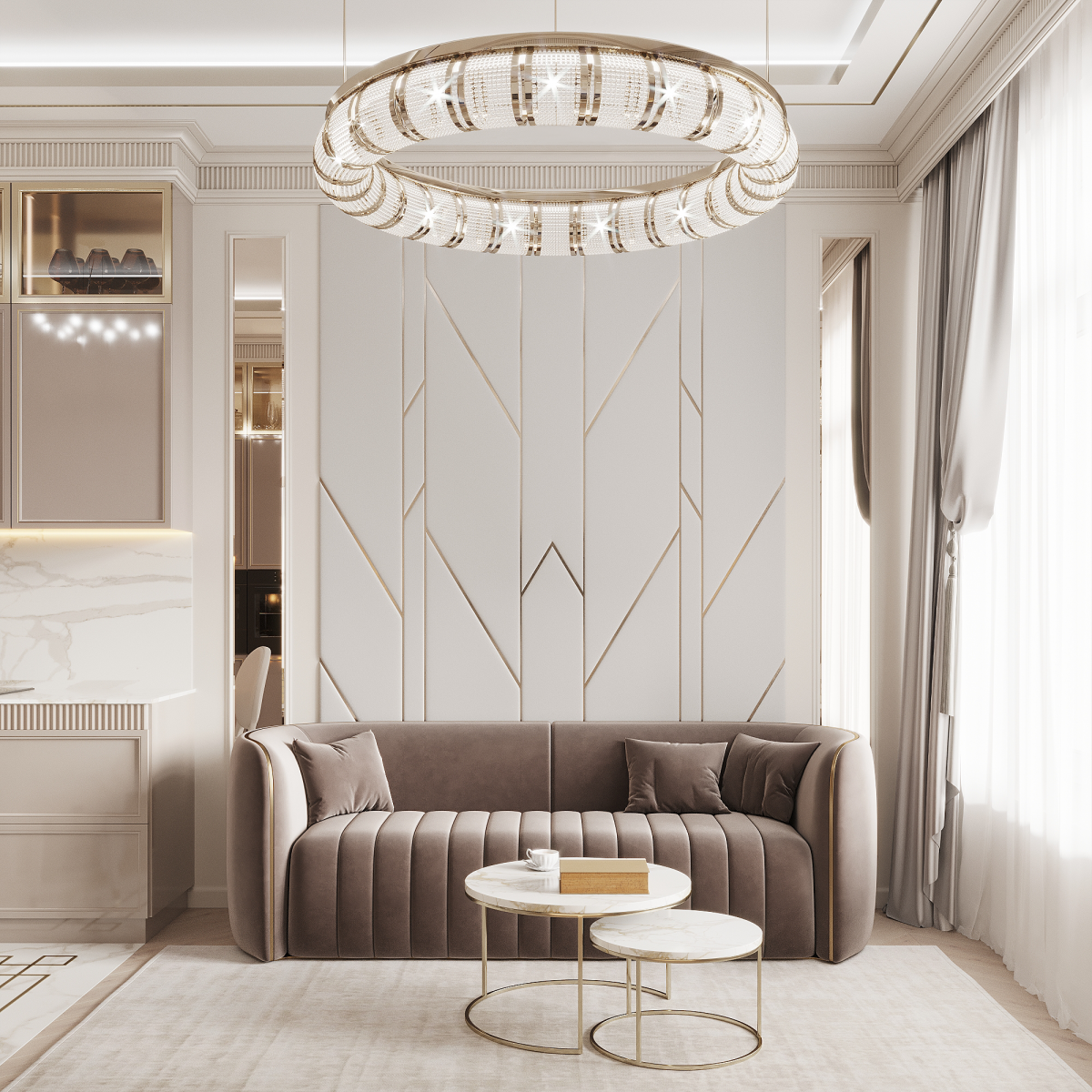 Interior Rendering Project by Andrey Savelov
The living room coexists perfectly with the respective areas. The purple-red velvet sofa gives a small contrast with the area to allow a slight twist. However, everything combined makes this living room fabulous.