Colour Of The Year 2023 by Pantone
---
The month of December is an eventful one, the traditional long-awaited announcement of Pantone colour of the year 2023 is finally here.
Like always, the Institute of Pantone surprises all the artists, designers, architects, fashionistas, and creative people out there with the Pantone colour of the year. And this time was no exception, please welcome PANTONE 18-1750 Viva Magenta – a colour that is audacious, full of wit and inclusive of all.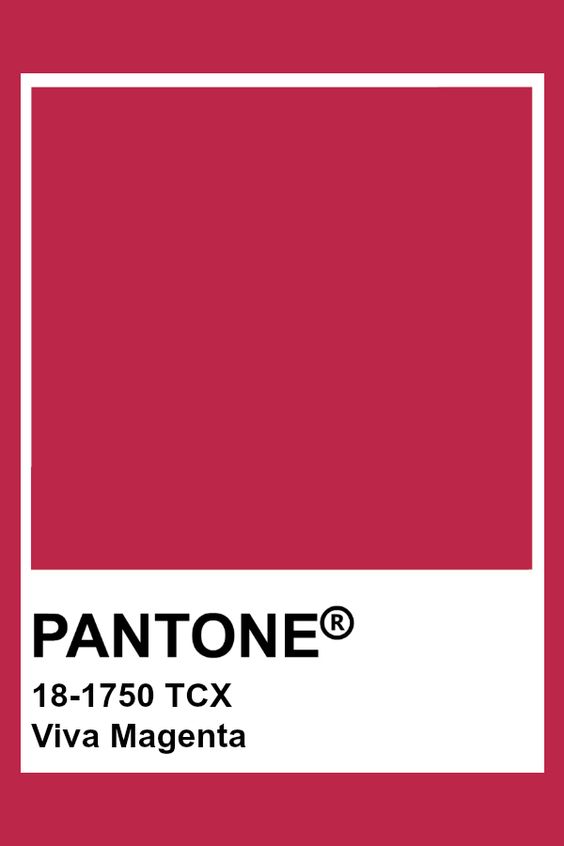 Image credit by Pantone
What's interesting is that in colour psychology, this visionary and artful hue represents a universal harmony and emotional balance. It's a colour that helps to create harmony and balance in every aspect of life; physically, mentally, emotionally and spiritually.
Leatrice Eiseman, the executive director of the Pantone Colour Institute, outlines: "In this age of technology, we look to draw inspiration from nature and what is real. PANTONE 18-1750 Viva Magenta descends from the red family and is inspired by the red of cochineal, one of the most precious dyes belonging to the natural dye family as well as one of the strongest and brightest the world has known. Rooted in the primordial, PANTONE 18-1750 Viva Magenta reconnects us to the original matter. Invoking the forces of nature, PANTONE 18-1750 Viva Magenta galvanizes our spirit, helping us to build our inner strength."
It is worth noting that for many years the annual Pantone colour forecast has been a major key colour guideline across many lifestyle aspects and product development industries. Fashion, jewellery, interiors, lighting, furniture, textiles, tableware, and wall dressings companies always follow their lead.
Year after year, The PANTONE Institute reveals one colour (sometimes the duo) to guide professionals through the seasons. It determines the colour directives and trends that appear most often in design, decor, and lifestyle. It can also be tracked in brand-new fashion collections, different interior-oriented events and exhibitions like run-way fashion shows, interior design fairs such as Salone Del Mobile Milan Design Week, Maison et Objet Paris, Stockholm Furniture & Light Fair, LA Design Festival, Imm Cologne, or Decorex London, etc.

Image credit by Pantone @Facebook
On this occasion, the lead professionals from the Pantone Institute unveiled more about their colour decision: "This year's Colour of The Year is powerful and empowering. It is a new animated red that revels in pure joy, encouraging experimentation and self-expression without restraint, an electrifying, and boundaryless shade that is manifesting as a stand-out statement. PANTONE 18-1750 Viva Magenta welcomes anyone and everyone with the same verve for life and rebellious spirit. It is a colour that is audacious, full of wit and inclusive of all."
Now it's our turn to implement this breath-taking colour and make the magic happen.
CREDITS: pantone.com