Charming Spaces with a Twist of Latte Macchiato
---
Coffee's an international drink. We use coffee as an excuse to be with our friends, to close business meetings, or just to simply enjoy it in the pleasure of our own company. It's expected that the brownish colours of coffee, depending on how you take it, will bring you happy memories. So, it's normal that you want to bring these colours to your house.
Having this in mind we decided to present you with some suggestions to bring this Latte Macchiato colours indoors and to make you feel the constant happiness you feel when you drink this iconic Italian drink.
At the entrance, we would suggest you make small changes. Not showing everything to your guest right away. Instead, leave some easter eggs of what they will encounter once they enter your living room, considered by many the heart of the house. We can find in the hall some elements in this Latte Macchiato colour palette. Streamline Console is a fabulous suggestion to incorporate the entrance – it allows you to have a passe-partout, once again following the palette, of your favourite photos on top of it. Featuring the neutrals of this piece and the brown on the passe-partout, you would be introducing your new interior design just the right way!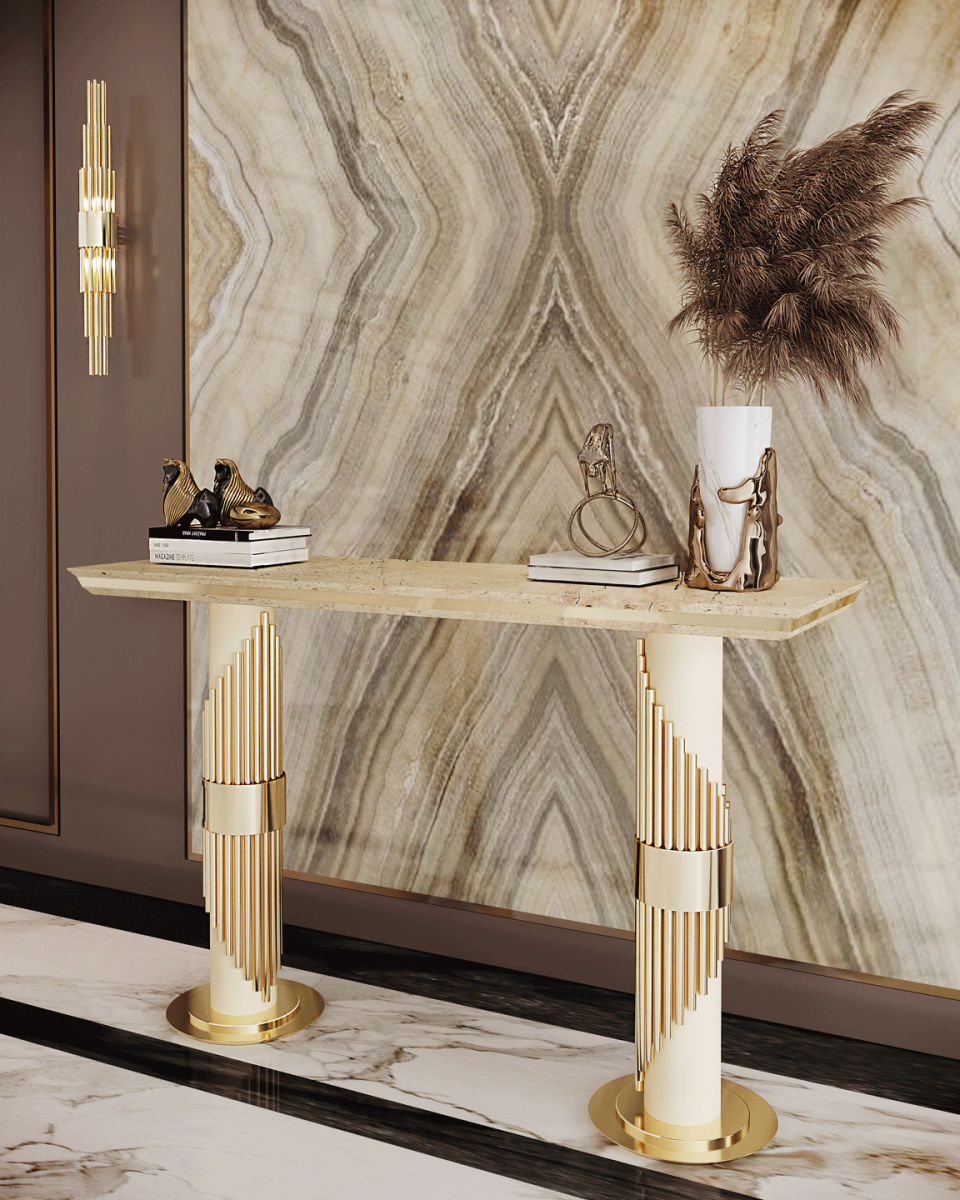 A lot of people like to have mirrors on their entrance as well. If you're this type of person we would like to suggest Cleo Mirror. Why? Because you can customise it as your project suits the most. This is one of the principal advantages of this mirror. Imagine that you're really a fan of coffee you can bespoke this mirror to incorporate the shape of a coffee bean or better…Italy itself! That's the versatility and exclusivity that Cleo can bring to your home turning it into a unique mirror.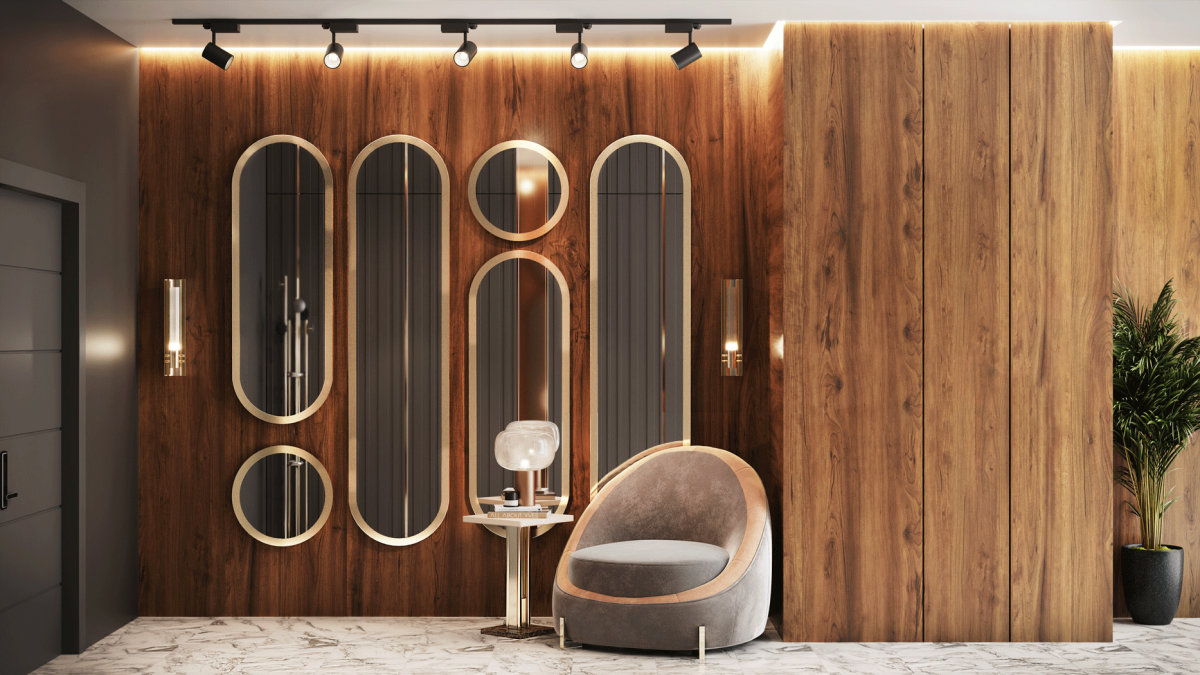 Arriving at the living room, colours like brown, dark yellow and beige must be the dominant tones. If your home incorporates the open space concept, the dining room will also need to be in this type of tone. In some countries, after lunch or dinner, it's traditional to take an expresso as a digestive while sharing stories or funny events with your family. By incorporating these tones at the table, using Anna Dining Chair or Marie Chair, you'll bring this familiar moment to this space.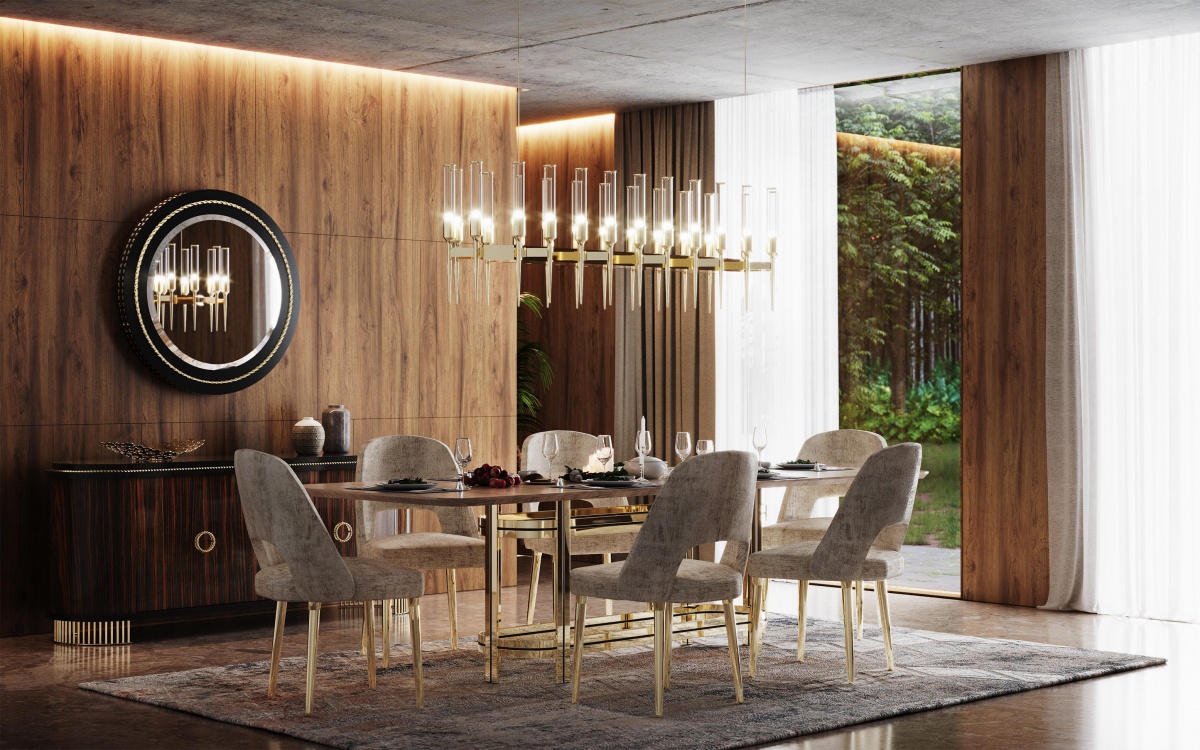 Back in the living room, depending on how many guests you invite to your home, normally the couch is not enough to accommodate everyone. Due to that, interior designers always try to integrate armchairs in these spaces to combine them with the sofa. So, if you have a brown sofa, for instance, you can include the Chiara Armchair, with the white fabric, or maybe customise it for more champagne or camel colour.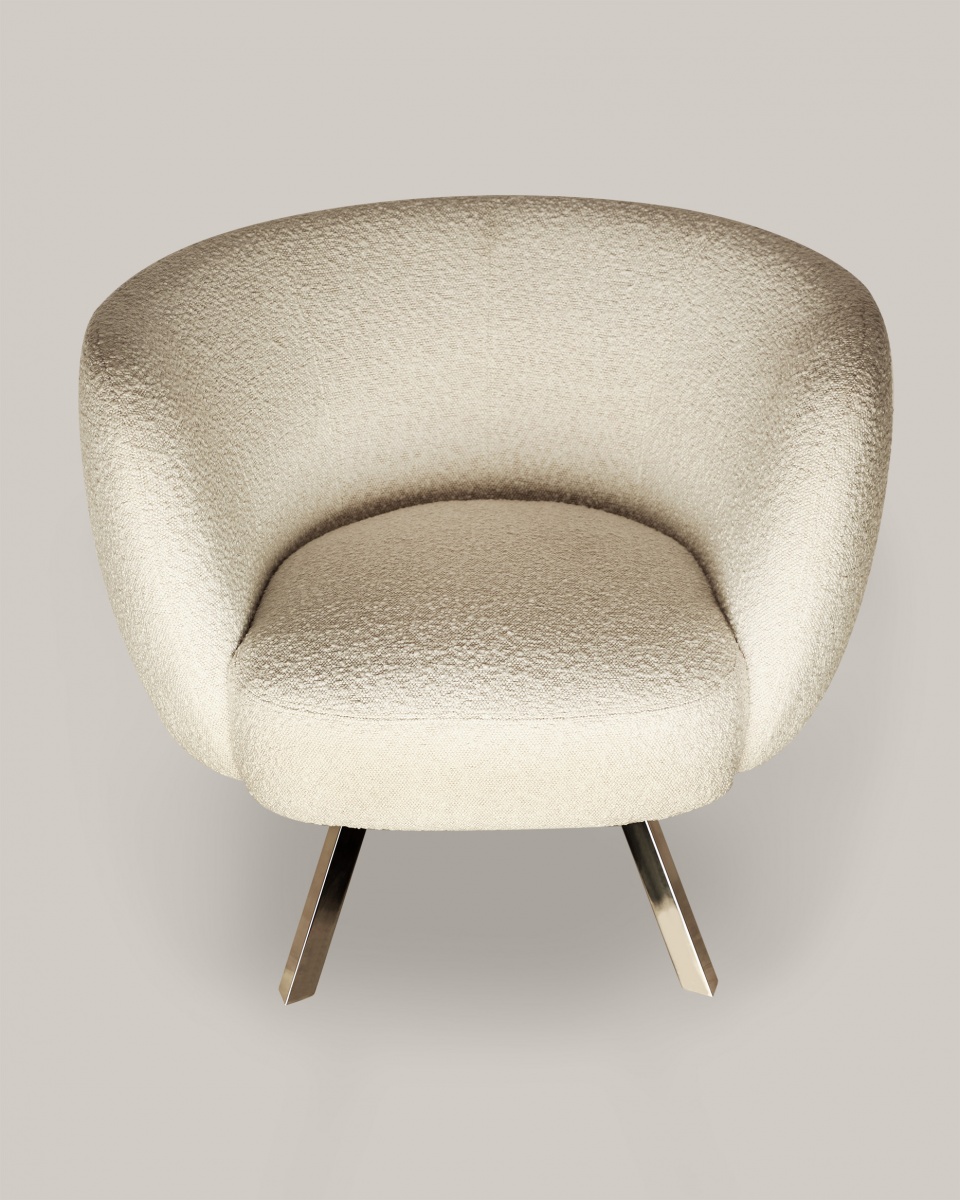 On the other hand, if you need to accommodate kids, you can also incorporate a Grace Stool, making them happy and comfortable, while watching a movie with your family, during Thanksgiving Day for example. If you prefer, Blossom Stool would also be an amazing choice for it, due to its incredible design and unique shape. You can also use these stools as a decoration item when you have an empty space you would like to fill or, take it to your bedroom or dressing room as a support design piece.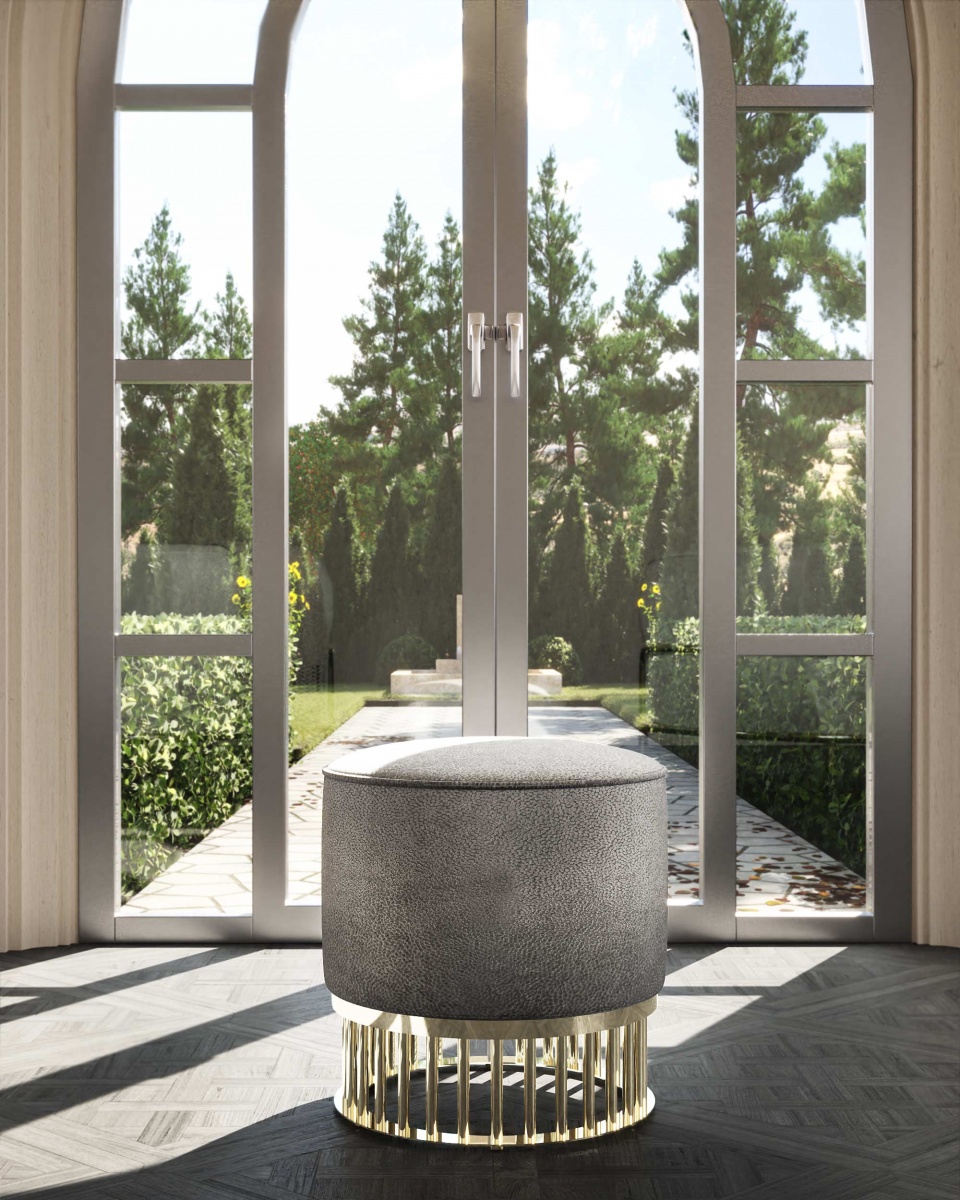 Though, if you want to bring the Latte Macchiato design style to a more private area of the house, such as your bedroom or dressing room, don't worry. We got you covered! Marie Round Bench brings the right amount of brown to your dressing room. Besides that, it's also more convenient and brings you a sense of exclusivity.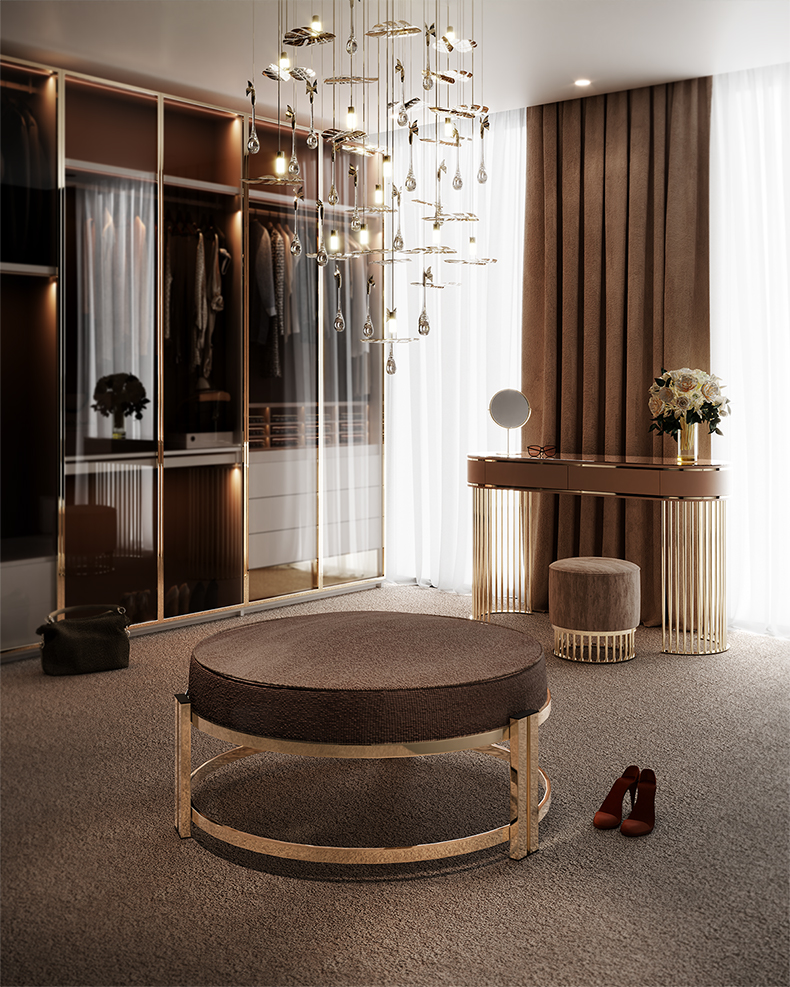 Since it's a dressing room, we will leave you with an extra suggestion. Add a charming mirror to reflect your natural beauty every morning after you choose the perfect outfit to leave the house. Roma Mirror is the perfect addition to this set. It will bring you the boost of confidence that you'll need to face another day. Also, due to the brass around the mirror - it can also be customised to a darker tone. It will help you bring that shape of Latte to your dressing room.