Avant-Garde Autumn Interiors 2020
---
Ready or not, here comes the Fall season. At this time of the year, we usually feel more nostalgic, melancholic, and crave for more warmth in our hearts and homes. Autumn reminds us of cosy warm blankets and cinnamon almond lattes. So, we couldn't help but wonder what is a better way to make a home feel like the saving grace from Autumntime sadness? And voilà avant-garde Fall interior design tips and tricks to make your home more sophisticated and alluring. The sensational colour combo incorporated in this curated ambience alongside leading-edge lighting installations evokes the relaxed, elegant atmosphere and feelings of serenity, combining luxury with liveable classy comfort. The dusty yet vibrant mix of Samba and Sandstone timeless Pantone colours is quite inspiring and uplifting. By the way, psychologists are convinced that these colour hues relate to quality in everything, as this combo brings physical comfort, coziness, and simple charm.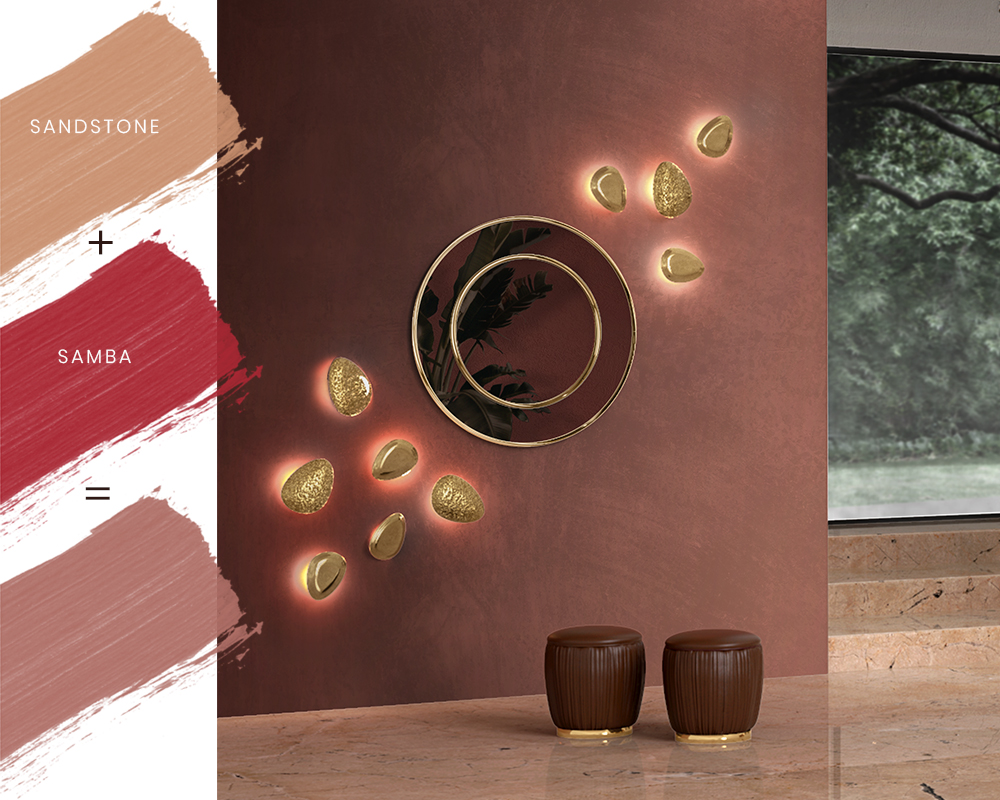 Complement your interior space with timeless statements to define your personality. Brighten up your living room with this kind of elegant and stylish arch entryway accompanied by luxurious lifestyle pieces. When decorating, integrate more gold details and decorative accessories to bring mellow warmth to interiors, providing extra "flavour" to the lounge area. Start with subtle tonality, choose bold colours, play with textures and materials, then add some statement luxury lighting in the Art Deco style to create a refined interior concept. Today, Art Deco is considered to be a strong luxury statement and is being perceived as a symbol of status and wealth, as well as the embodiment of exquisite taste and commitment to excellence. This interior design style is perfect for self-expression just like the clothes we wear to show our personality and impeccable taste. A contemporary art deco is a refined, ground-breaking, and functional - a touch of perfection that never goes out of style. It can be reached by a total look, or by adding some accents to interiors, like luxurious lighting fixtures, furniture, or home décor accessories.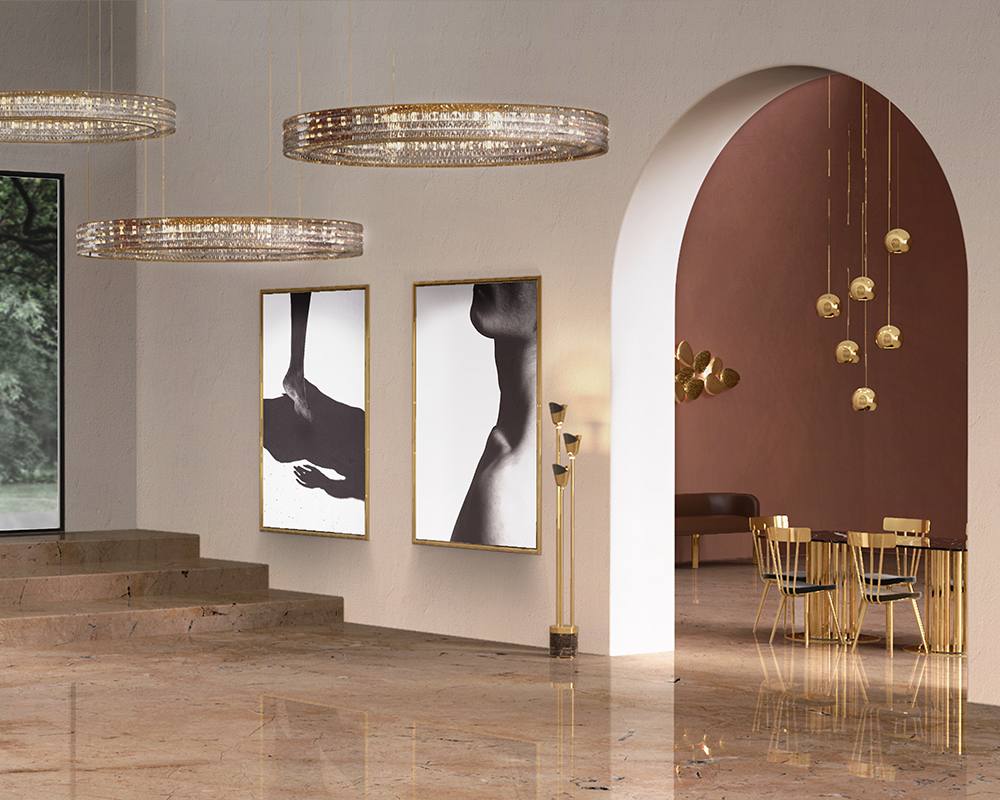 Feel ambitious and go bold in implementing standout styles, blending this sophisticated colour combination in interior decoration asap. Timeless, classy, and the most influential interior colour trend of 2020. Warm-hearted yet encouraging, it reveals a delicate style and elegance, where comfort and luxury are beautifully blended. This interior warm dusty mix of Samba Pantone 19-1662 harmoniously fused with Sandstone Pantone 16-1328 completely satisfies searches for sophisticated yet cherished home coziness. In the end, it's all about the mellow and warm vibes it spreads around.